The World Records Daredevil Nik Wallenda Has Broken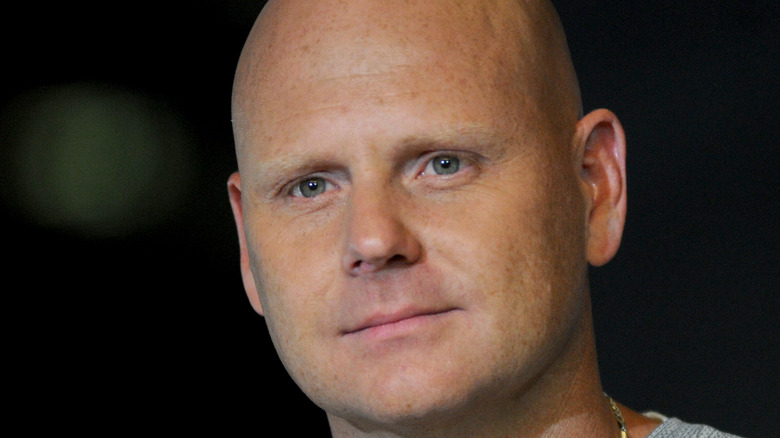 Brad Barket/Getty Images
High wire artist Karl Wallenda was a remarkably talented acrobat. Born in Germany in March 1905, he went on to create the renowned group of fellow talents known as the "The Great Wallendas," per Britannica. The family name has become synonymous with perilous feats of high wire prowess, and perilous they certainly are: One of the performers was terribly injured and two were tragically killed at a 1962 show when the Wallendas' famous seven-person pyramid collapsed.
They weren't the only casualties of these daredevil shows. Karl himself was sadly killed in March of 1978, at the age of 73, when he fell from a wire suspended 123 feet in the air between two buildings in Puerto Rico while performing in heavy winds. It was devastating and utterly heartbreaking for the family, but he left behind an incredible legacy. "Our life is show business ... without show business, we don't survive, and we have to exist," he once said, per The New York Times.
Nik Wallenda, Karl's great-grandson, continues to carry the family's talented torch along with his relatives. His official website dubs him the "King of the High Wire," a veteran daredevil who has dazzled audiences around the world. In this capacity, he has claimed an astonishing number of Guinness World Records.
Taking the legendary Wallenda name to new high-wire heights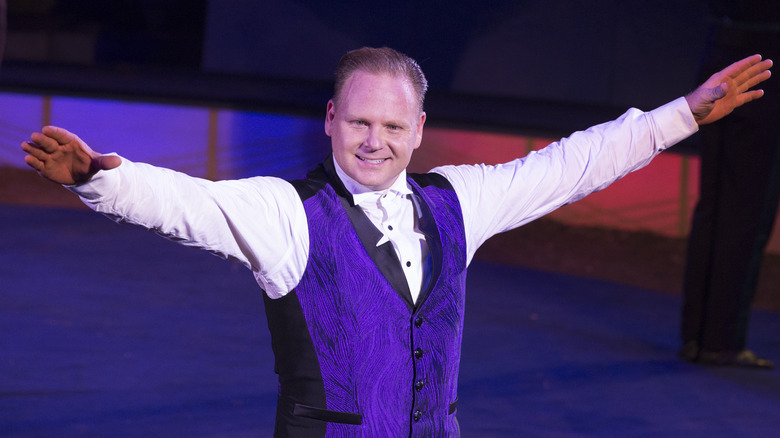 Shutterstock
In 2014, Nik Wallenda claimed both the Highest Incline Tightrope Walk and Highest Blindfolded Tightrope Walk records in quick succession, high above the city of Chicago. Per Guinness World Records, the first was a 15-degree angle incline 500 feet above the ground between the west tower of Marina City and the Leo Burnett Building. Never one to rest on his laurels, he then crossed between the Marina City's two towers — a blindfolded walk of almost 100 feet.
Wallenda has also achieved the records for First Tightrope Walk at the Base of Niagara Falls (from Goat Island to Canada's Table Rock in 2012) and Highest Tightrope Crossing by Bicycle (238 feet between towers of the Atlantis Paradise Island Hotel in the Bahamas). Nik Wallenda.com adds that he also set a new world record for the Longest Tightrope Crossed by a Bicycle (235 feet, which he achieved in New Jersey), the highest wheel of death ever (at 20 feet, down the side of a building to boot), and the tallest four-person pyramid ever. The latter featured seven fellow Wallendas and was performed in Japan at a height of 25 feet.
Clearly, Wallenda and his fearless family are the very last word in acrobatic skill.