This May Have Been David Bowie's Final Phone Call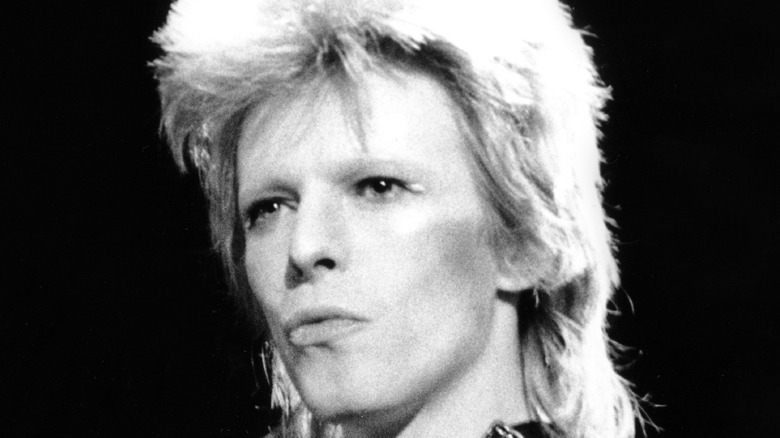 Michael Ochs Archives/Getty Images
David Bowie died of cancer on January 10, 2016. The singer kept his illness a secret, and his death shocked the world. Shortly before he died, Bowie released the video for his song "Lazarus" (video on YouTube) from what turned out to be his final studio album, "Blackstar." Many people assumed that the song was Bowie's way of telling the world he was on his deathbed. However, this theory is not correct, as the singer didn't know he was dying until his final months. Johan Renck, director of "Lazarus," said it was his idea that Bowie should be lying on a bed and the video should have a biblical aspect, nothing related to his illness. "I found out later that, the week we were shooting, it was when he was told it was over, they were ending treatments and that his illness had won," Renck said (via The Guardian).
According to the book "Bowie's Piano Man: The Life of Mike Garson," in the late 1970s, Bowie met a psychic who said he would die at 69 or 70 years old. The singer didn't doubt it for a second and told friends he had 30 or 40 years to plan his life (via Billboard). Bowie remained creative and focusing at work until his final moments.
David Bowie called his producer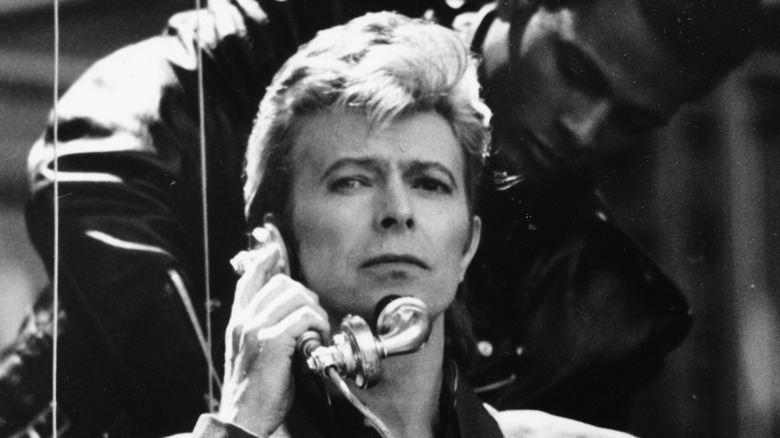 Dave Hogan/Getty Images
Bowie was one of the most prominent musicians of his generation, and even his illness didn't stop the singer. Although there is no official information about Bowie's last phone call, a conversation a few days before his death was poignant.
One week before Bowie died, he called Tony Visconti, his producer and friend via FaceTime, and both believed he had a few more months. "At that late stage, he was planning the follow-up to 'Blackstar.' And I was thrilled," Visconti told Rolling Stone, "and I thought, and he thought, that he'd have a few months, at least. Obviously, if he's excited about doing his next album, he must've thought he had a few more months. So the end must've been very rapid. I'm not privy to it. I don't know exactly, but he must've taken ill very quickly after that phone call."
Visconti was aware it was a farewell album, but was impressed by Bowie's energy and courage.