This Man Just Surpassed Jeff Bezos As The Richest Person In The World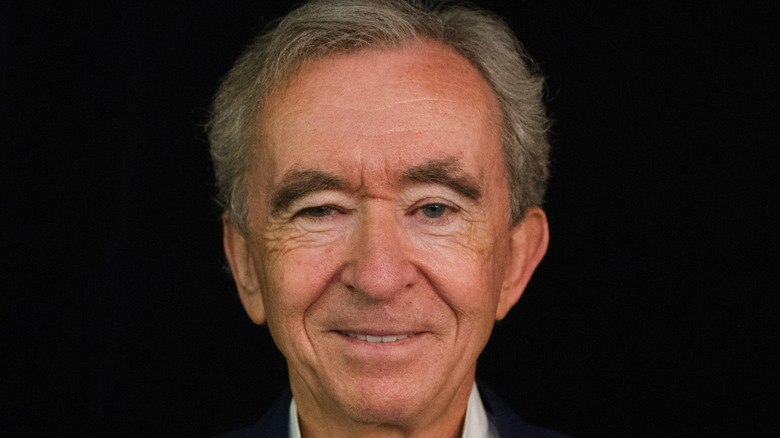 Bloomberg/Getty Images
Jeff Bezos is worth a whopping $193.9 billion, according to Forbes. And while that is enough to buy him a flight into space, a 500-foot-tall, $10,000 "long-term thinking" mechanical clock, and The Washington Post, it is apparently not enough to make him the richest person in the world anymore. Somehow, there is a man out there that is worth even more than $193.9 billion, and his name is Bernard Arnault. 
The 73-year-old French billionaire overtook Bezos for the number-one richest person spot on July 30, after Bezos' net worth tumbled by $3.9 billion dollars, due to a 7% drop in Amazon's stock price following slower-than-anticipated second-quarter growth, according to Market Watch. Arnault is worth a staggering $198 billion or so, per Forbes. He has made the bulk of his fortune as the head of LVMH, a luxury goods empire that includes the likes of such brands as Louis Vuitton, Tiffany & Co., Christian Dior, Moët & Chandon, and Sephora.
Arnault and Bezos both became richer during the pandemic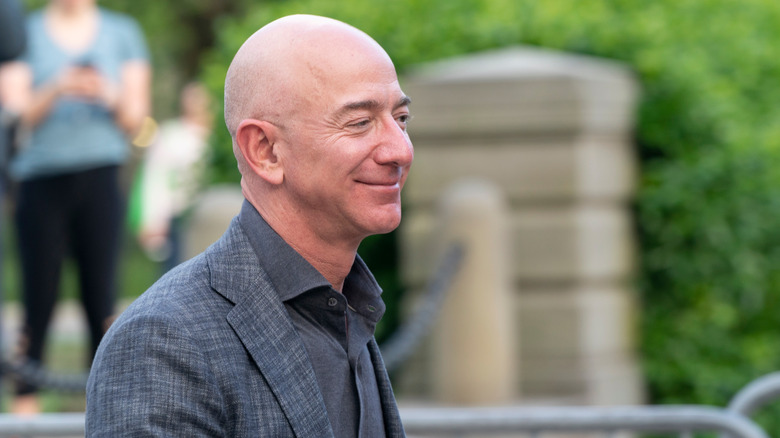 Shutterstock
Both wealthy men emerged from the global Coronavirus pandemic — in which over 104 million Americans filed for unemployment (via TCF) and over 200,000 businesses in the U.S. permanently closed down (via Business Insider) — richer than ever. According to Forbes, Amazon's revenues grew 38% to $386 billion in 2020, and Bezos became the first person to pass the $200 billion net worth benchmark (per another Forbes source). 
For his part, Arnault became almost $100 billion richer, as LVMH stock prices rose 107% in March of 2020, with stock prices growing to $589 per share by the end of the year, per Forbes. LVMH raked in a recorded $16.7 billion in revenues in the first quarter of 2021, and Arnault, who owns a 47% stake in the luxury conglomerate, reaped the rewards. The two billionaires have been jockeying over the position of richest person on the planet for some months, so while Arnault retains the top spot for now, it remains to be seen if he will stay there for long.