Who Is Mike Richards? The Truth About The Potential Jeopardy! Host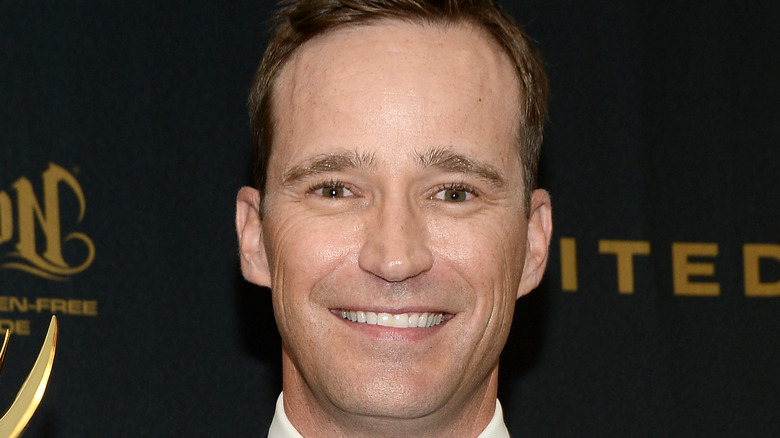 Matt Winkelmeyer/Getty Images
Ever since the tragic death of "Jeopardy!" host Alex Trebek in November 2020, the world has been wondering who, if anyone, could take his place. According to USA Today, Sony Pictures Television has tried out several guest hosts since Trebek's death. "Jeopardy!" champ Ken Jennings was the first to get behind the podium. The lineup of potential replacements also included such star power as everyone's favorite TV storyteller LeVar Burton, journalist Katie Couric, and CNN anchor Anderson Cooper, among others.
Now it looks as though Sony is getting closer to making its final decision. As Variety reports, "Jeopardy!" executive producer Mike Richards is in advanced negotiations with the company to take over Trebek's hallowed spot at the helm. A spokesman for Sony clarified that Richards was not the only candidate still up for the gig, so Richards isn't necessarily a shoe-in. Still, his chances are pretty good, as his quick pace and easygoing demeanor reportedly made a good impression on the Sony execs. So let's take a look at who Mike Richards is, just in case we're all going to be shouting questions into his face on the TV screen for the next four decades.
Mike Richards has worked as a game show host in the past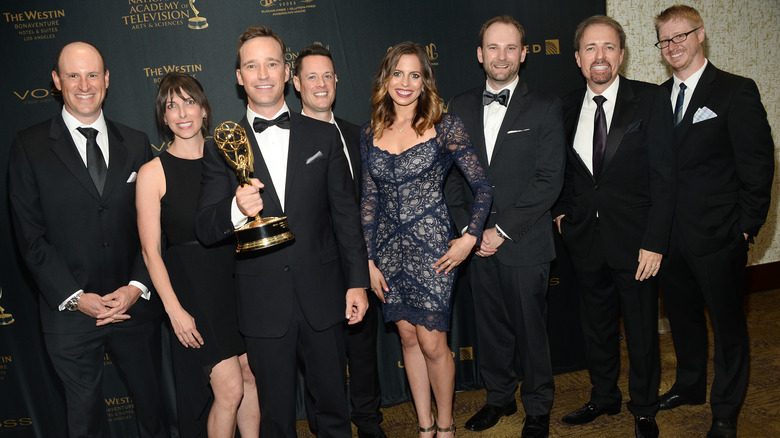 Matt Winkelmeyer/Getty Images
Were he to land the job, "Jeopardy!" wouldn't be Richards' first time in the driver's seat of a game show. He was the host of GSN's "The Pyramid" and "Divided." Before he got into hosting game shows, he hosted reality shows like The WB's "High School Reunion" and The CW's "Beauty and the Geek."
Mike Richards' history with game shows goes back even further in his career to before he began hosting. He has also worked on the production teams of the classic capitalist frenzies "Let's Make a Deal," "The Price Is Right," and "Celebrity Who Wants to Be a Millionaire." According to Variety, his resume boasted over 4,000 produced hours of game shows by the time he took over at "Jeopardy!" in 2020. Although Sony is still mulling over its options, the news about Mike Richards potentially being the next "Jeopardy!" host shows that they're on the right track. But he surely has some tough competition out there. Deseret News reported that Ken Jennings remained a "clear front runner" as recently as June, so this is still anybody's game.