The Truth About Xia Boyu, The Double Amputee Who Climbed Everest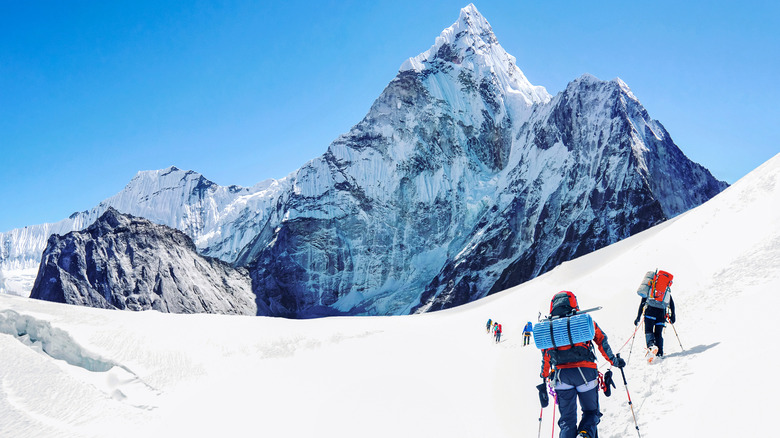 Shutterstock
Climbing Mount Everest is an impressive achievement for any climber. In 1953, Edmund Hillary and Sherpa Tenzing became the first people to reach the summit of the mountain after an expedition sponsored by the Royal Geographical Society and the Alpine Club, Britannica reports.
Nowadays, Everest attracts about 500 climbers annually, who attempt the summit during the spring. But it's not an easy task, as explained by Raymond Huey, a professor emeritus of biology at the University of Washington who analyzed data on Himalayan mountaineers. "Mount Everest is still a very dangerous mountain, and climbing it will never become a walk in the park because it's way above the limits of what most people can do," he said.
According to Outside Online, 192 people died while trying to climb Everest between 1921 and 2006, and most of the deaths were caused by traumas or avalanches. Still, the risks don't discourage people who dream about conquering the highest mountain on earth.
Xia Boyu made history in 2018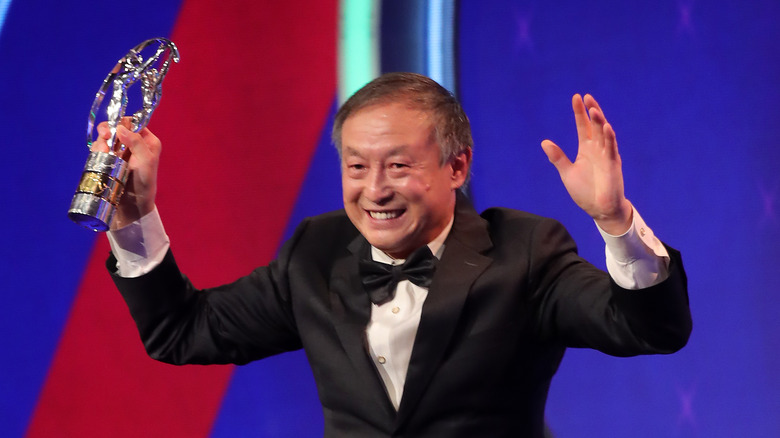 Alexander Hassenstein/Getty Images
In 2018, Xia Boyu was the second double amputee to climb Everest and the first to do it from the Nepal side of the mountain. As reported by France 24, the Chinese climber was 69 years old and shared his desires with the press. "Climbing Mount Everest is my dream. I have to realize it. It also represents a personal challenge, a challenge of fate," Xia said.
It was not the first time Xia attempted it. In 1975 he tried to climb Everest, and it would change his life forever. During a storm, he left his sleeping back with a teammate who was sick. Sadly, when he was near the summit, his group was stranded for three nights. Xia suffered severe frostbite and had to amputate his feet. In 1996, lymphoma forced him to amputee his legs (via BBC).
Xia never gave up on Everest and tried to climb it again in 2014, 2015, and 2016. After his successful adventure in 2018, the climber made a surprising revelation and said he would never make the trek again. "Everest, for me, I hate it. Because it took away my legs," he said (via Time).
Mark Inglis was the first amputee to climb Everest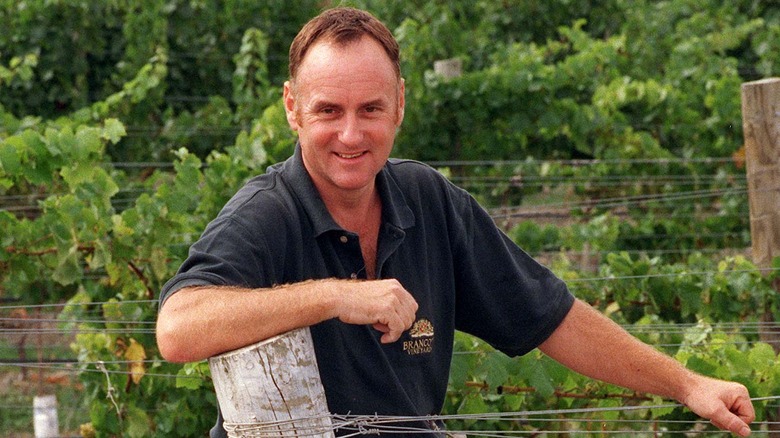 Paul Palmer/Getty Images
Xia Boyu wasn't the first amputee to make the daunting journey to the top of Mount Everest. In 2006, Australian Mark Inglis became the first amputee to reach the summit of the famous mountain. Inglis was already an experienced climber, and his previous achievements include reaching the top of Mount Cook, New Zealand's highest mountain, and the summit of Cho Oyu, which is the sixth highest mountain in the world (via Celebrity Speakers).
However, after Inglis climbed Everest, he was involved in one of the most controversial moments of his career. During his expedition, Inglis passed by an incapacitated climber, David Sharp, who ended up dying. When asked about what happened during an interview, Inglis said that the extreme conditions had blurred his memory (via NPR). Unsurprisingly, Sharp's death eclipsed his achievement.
Even the first man to climb Everest criticized Inglis. "All I can say is that in our expedition, there was never any likelihood whatsoever if one member of the party was incapacitated that we would just leave him to die," Edmund Hillary said (via The New Zealand Herald).
According to BBC, Inglis was not the only one who could have avoided the tragedy, as 40 climbers passed by Sharp and didn't offer help.