You Can Spend A Year Pretending To Live On Mars. Here's How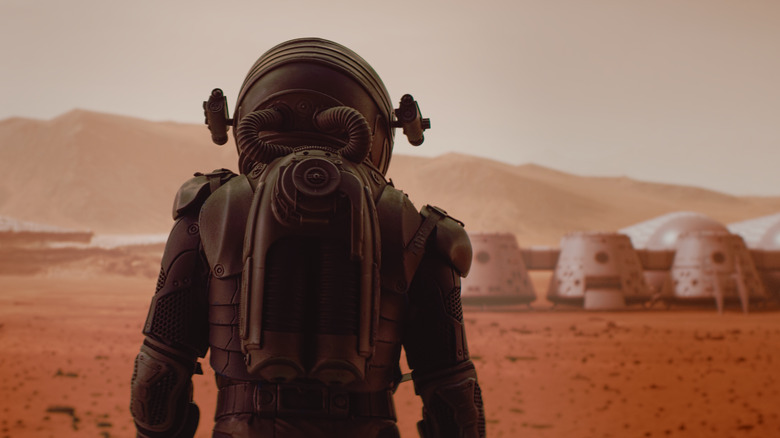 Shutterstock
Are you tired of being surrounded by 8 billion pesky people all the time? Have you had it up to here with the myriad responsibilities and unbearable ease of 21st-century life? Do you want to strip down your existence to the barest of essentials, all the while helping humankind take another step forward in our expansion to the stars? Well, does NASA have the job for you. The Associated Press reports that on August 6, 2021, the national space agency began taking applications for subjects in its Mars Dune Alpha project, a simulation of what it would be like to be among the first colonizers on the Red Planet.
The experiment will be conducted in a 1,700-square-foot facility located at the Johnson Space Center in Houston, Texas. Designed to resemble the hostile surface of Mars as closely as possible, the habitat was 3D printed by housing company ICON, which made headlines in 2018 when it built the country's first 3D printed home in Austin, Texas. The four lucky applicants chosen to live in the Mars Dune Alpha habitat for a year will have to deal with the same kinds of conditions astronomers believe they would be met with on Mars. They'll conduct simulated spacewalks, have limited communications with their friends and family back home, survive on restricted resources and food rations, and be made to solve equipment failures. Sound like your kind of gig? Let's take a look into the job requirements and see if you qualify.
Job requirements to pretend to live on Mars for a year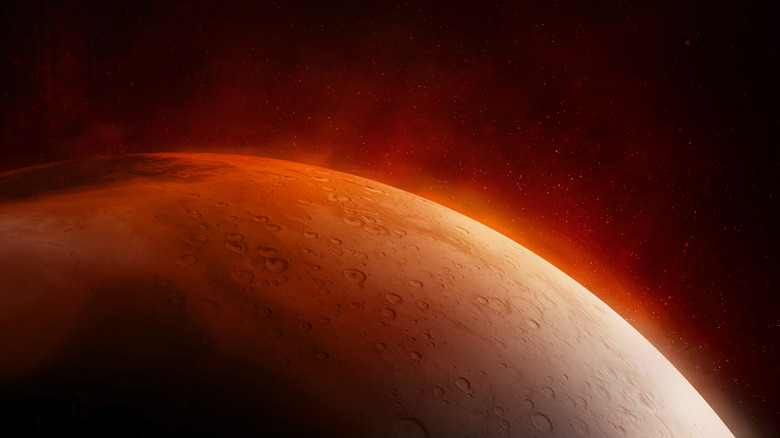 Shutterstock
Although NASA most likely won't see hordes of people hoping to spend a year locked away from their friends and family in a little 3D printed box with no Netflix or takeout, there are only four spots available for the Mars Dune Alpha project, so the selection process will probably still be quite competitive. In order to apply, you'll need a master's degree a field like science, math, or engineering. Pilot experience will also fulfill your education requirement. If you suffer from motion sickness, well, why were you even considering pretend space travel? That'll disqualify you. You'll also need to be between the ages of 30 and 55, have no dietary restrictions, and be in good physical condition. Only U.S. citizens and permanent residents are eligible to apply.
Former Canadian astronaut Chris Hadfield told the AP that a "year away from the demands of your normal life" would provide the right kind of person "incredible freedom." He himself spent five months in the International Space Station in 2013, and he took advantage of the time by recording a music video of himself singing David Bowie's "Space Oddity" with the Earth shining in the window behind him. If you think you've got what it takes to brave the hostile Martian surface, get your application into NASA quick. The application period ends September 17, 2021.