This Is How Dallas Cowboys Owner Jerry Jones Made His Fortune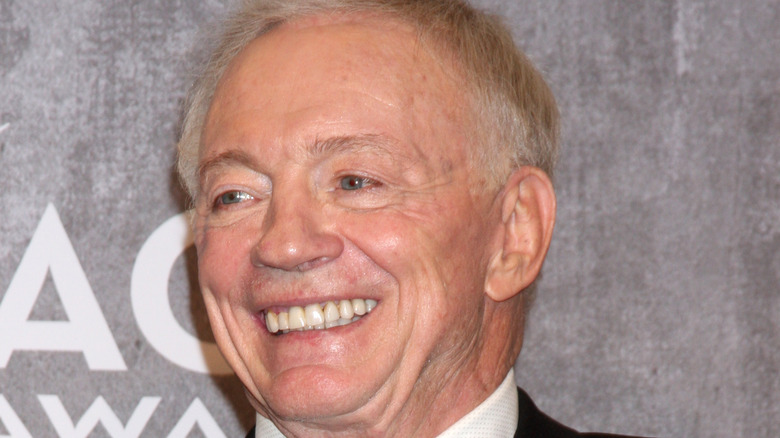 Shutterstock
To most football fans, he is known as the charismatic owner of the Dallas Cowboys football team. Jerry Jones has owned the franchise since the late '80s, says Sports Illustrated. He made the purchase from previous owner Bum Bright for $150 million on February 25, 1989. Since then, the value of the team has repeatedly multiplied tenfold over the years. As of 2021, the Dallas Cowboys team is now worth $6.5 billion, reported Forbes, making it the most valuable franchise in the NFL. (HBO's five-episode sports series kicks off August 10 with "Hard Knocks: The Dallas Cowboys" — watch the trailer on YouTube.)
So the man with the most highly prized team in the league obviously has some significant wealth. Jones' estimated net worth is at $8.9 billion, and he is the second richest NFL team owner, per CBS Sports. He's been rich for a very long time. In fact, it was his pre-existing wealth that allowed him to shell out a hefty price for the Cowboys. So how did he come to have all that money? Where did it come from?
Jerry Jones made a fortune in oil exploration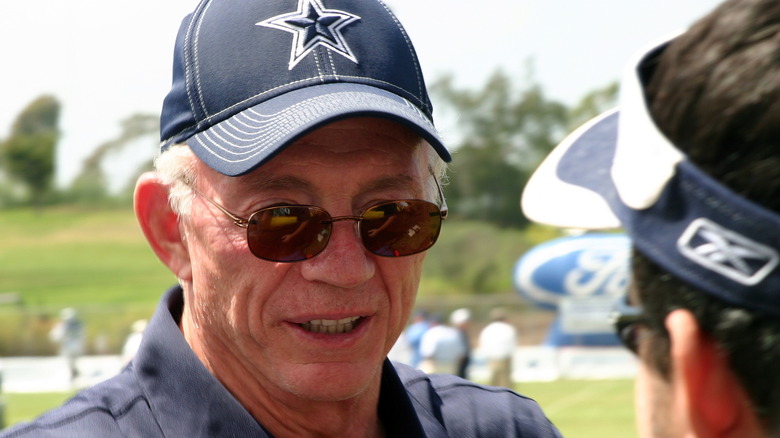 Shutterstock
Jones was born Jerrel Wayne Jones in Los Angeles, California on October 13, 1942. But he would spend a majority of his formative years in the state of Arkansas. He attended North Little Rock High School (via Arkansas Democrat Gazette) and later the University of Arkansas. In college, Jones played for the school's Razorbacks football team. The team was named national champion in 1964, and the following year he graduated with a business degree.
Continuing with what he learned in college, football and business were two paths Jones would stay on. In the 1970s he began his career in gas and oil, particularly oil wildcatting, a process of drilling for oil in areas that aren't known to be oil hubs (per Investopedia). The venture paid off and Jones found himself extremely lucky in the niche business. This in turn made him very rich, very fast. By the mid-'80s he was a wealthy oil businessman — and wealthy enough that he made history in 1989 when he bought the Cowboys. The buy was one of the most expensive in sports history at the time, says Sportscasting (as that site characterized it, "more than the wealth of many countries"). Immediately after buying the team, Jones made a lot of changes, decisions that have brought him a fair amount of criticism (via Bleacher Report). But that same decision-making ability is also why he's a billionaire today.