The Awful Truth Behind The Prisoner Known As The 'Real' Hannibal Lecter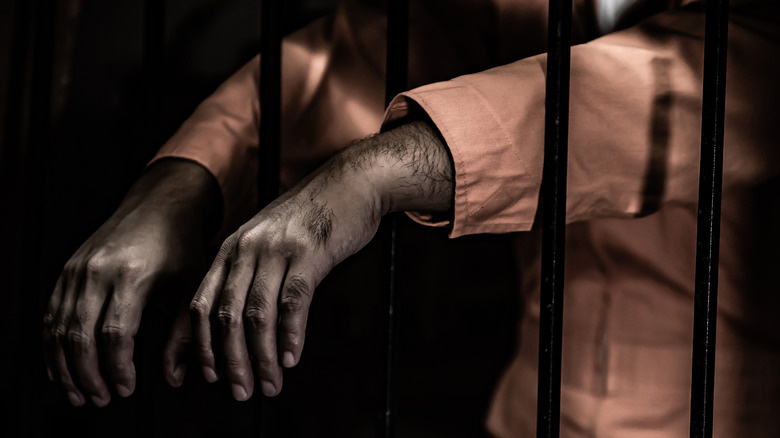 Shutterstock
Born on June 26, 1953, Robert Maudsley is considered the United Kingdom's most dangerous prisoner and has been kept in a glass box in Wakefield Prison since the 1970s. Maudsley was arrested after murdering and killing a man who hired him for sex when he was 21 years old, but most of his crimes happened after his imprisonment. The killer became known as "The Real Hannibal Lecter" after a tabloid compared him to the serial killer in the movie "The Silence of the Lambs," Murderpedia reports.
Like many other serial killers, Maudsley had a troubled childhood. He was born in a low-income family, and before he was 2 years old, he and his three siblings were taken into care after suffering from parental neglect. Maudsley spent most of his childhood in a Catholic orphanage and rarely saw his parents. Years later, he and his brother returned home, where they experienced a life of physical and psychological abuse. "All I remember of my childhood is the beatings. Once I was locked in a room for six months, and my father only opened the door to come in to beat me four or six times a day. He used to hit me with sticks or rods, and once he bust a .22 air rifle over my back," Maudsley told The Guardian.
Maudsley heard voices telling him to kill his parents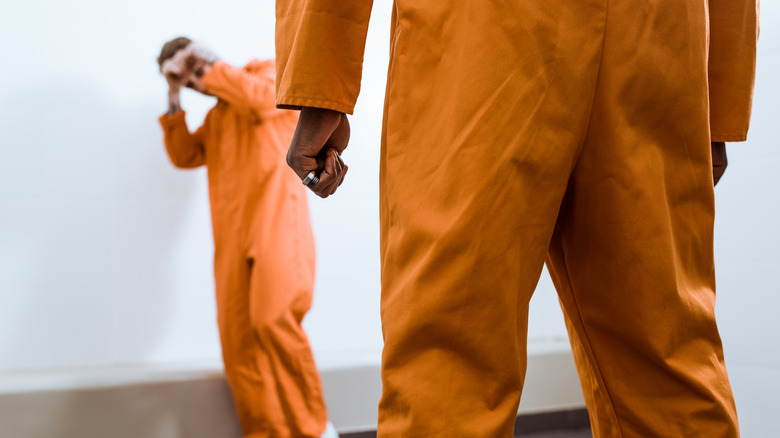 Shutterstock
Maudsley was placed in multiple foster homes. When he was 16 years old, he moved to London, where he became a drug addict, attempted suicide many times, and was placed in psychiatric hospitals. He told several doctors that he heard voices telling him to kill his parents, according to The Guardian. Eventually, Maudsley started working as a male sex worker to pay for drugs.
In 1974, Maudsley killed John Farrell, a man who picked him up for sex, after he showed him pictures of children he abused. Maudsley was sentenced to life in prison, where he received the nickname "Blue" due to the color of his first victim's face after he was strangled (via Murderpedia). It would not be his last nickname.
While serving his sentence at Broadmoor Hospital in 1977, Maudsley attacked another prisoner and locked them in a cell with the help of another inmate. When the guards broke into the cell, they found a shocking scene: The man was tortured and killed, his head was open, and there was a spoon in his brain. Maudsley said that he ate part of his brains, and from here on out, he became known as "Spoons," according to Murderpedia.
Maudsley was sentenced again and transferred to Wakefield Prison, but he didn't like it. In 1978, he brutally killed two other inmates in the same afternoon, Murderpedia reports. Before being thrown into solitary for his crimes, Maudsley said to the guards: "I adore the sight of blood."
If you or anyone you know is having suicidal thoughts, please call the National Suicide Prevention Lifeline​ at​ 1-800-273-TALK (8255)​.
Maudsley lives in a glass cage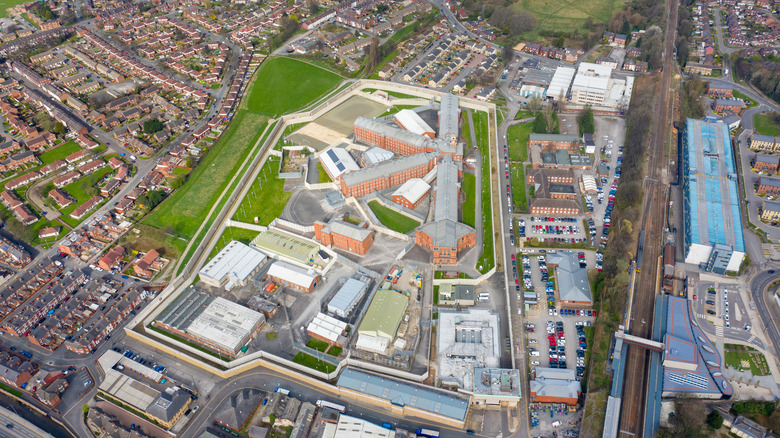 Shutterstock
After the string of brutal murders, Maudsley lived in solitary. In 1983, they built a glass cage for him — a two-cell unit measuring 5.5x4.5 meters (larger than average) with large bulletproof windows. Inside the cell, there is a table and a chair — each made of cardboard — and a slot where Maudsley receives his meals. The unique glass cage resembles the one seen in "The Silence of the Lambs," The Guardian reports. 
Maudsley remains in the cell 23 hours per day. He is allowed to go out for exercises for one hour in the presence of six guards, and he can't contact any other inmate. According to The Guardian, no other prisoner is living in such isolation.
Per BBC, Maudsley wrote letters asking for some "perks," including access to classical music tapes, a television, pictures, toiletries, and a budgerigar.