The Truth About Steve Irwin's Las Vegas Zoo Project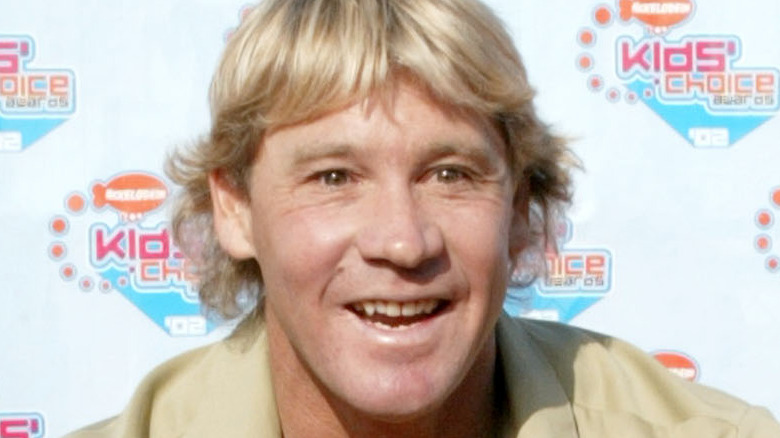 Frederick M. Brown/Getty Images
Perhaps the most tragic thing about the death of "Crocodile Hunter" Steve Irwin is that he was nowhere near finished with his plans for helping conserve animals and getting other humans as excited about them. He had worked his whole life to turn Australia Zoo into the animal house of his dreams, and as he told CNN's Larry King in 2004, he was planning on bringing that same excitement to the United States. One of the little-known facts about Steve Irwin is that he was a huge fan of Las Vegas, and he wanted to bring a little of his down-under style to the bright lights of Sin City.
"The very heart of our conservation core, where my blood pumps from is Australia Zoo," he told Larry King. "I'm bringing it to Las Vegas. The time has come." Unfortunately, Irwin's devastating death due to an attack by a stingray in 2006 put the kibosh on his plans to bring crocs to the Strip. Let's take a look at what he had in mind, and whether or not his dream will ever be realized.
Steve Irwin had big plans for his Las Vegas zoo project
Justin Sullivan/Getty Images
Steve Irwin was still in the process of looking for business partners when he spoke with Larry King, but he already had some big plans in mind that were sure to make Vegas visitors exclaim "Crikey!" like a true Aussie animal nut. "I've got this absolutely incredible world acclaimed product called Australian Zoo where you can pat, kiss, cuddle koalas, Tasmanian devils, go one on one with wombats," he said. "You can see me feed the biggest crocs in the world, mate, have an encounter with a venomous snake. You can cuddle a kangaroo." When King asked if he planned on replicating the experience in Vegas, Irwin responded with a resounding "That's right, mate."
There have been a few attempts to realize Irwin's dream after his death, but none have come to fruition as of yet. According to All Creatures, former Vegas Mayor Oscar Goodman discussed re reviving the project, but the plan to bring Steve Irwin's zoo to Las Vegas never got off the ground.