How Peter Lorre's Daughter Was Nearly A Victim Of The Hillside Strangler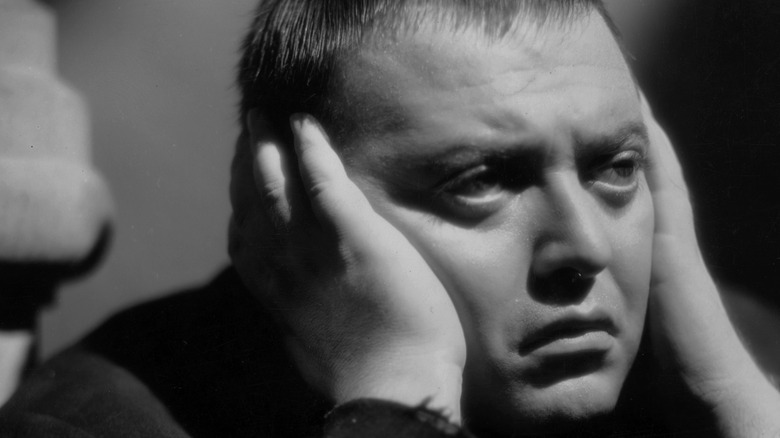 Hulton Archive/Getty Images
Peter Lorre was considered one of Hollywood's great character actors with his large, sleepy eyes and distinctive voice, and a talent for playing menacing characters. His first film role in 1931 as a serial killer of children in the German movie "M" set the stage for his lifelong battle against typecasting. He did such a spectacular job with the role, he was immediately offered dozens more just like it, playing mostly the same frightening character (via IMDb) but turned almost all of them down. The Hungarian-American actor made some 80 movies over 30-plus years, reprising darker roles in many. He played slimy characters in two films that are considered among the greatest movies ever made: "The Maltese Falcon" and "Casablanca." Despite his unhappiness with typecasting, it seems his dark character roles may have actually saved his only daughter's life (more on this later).
Lorre was married three times and it was his third marriage to Anne Marie Brenning that produced his only child, a daughter named Catharine, in 1953. By many accounts, Catharine had a short and hard life. Her parents' marriage was on the rocks by 1956 and they separated seven years later when she was just 9 years old, according to the Great Entertainers Archive. Her father died in 1964 of a stroke and a few years later, in 1971, her mother, long an alcoholic, also died. She married in 1980 but her husband died in a motorcycle accident the following year. Catharine herself succumbed to complications of juvenile diabetes just a few years later in 1985. But it was an encounter in 1977 in which one could argue that Peter Lorre reached out from the grave and prevented his daughter's savage murder by a pair of serial killers (via Classic Movie Hub).
Catharine Lorre's Close Call With A Pair of Serial Killers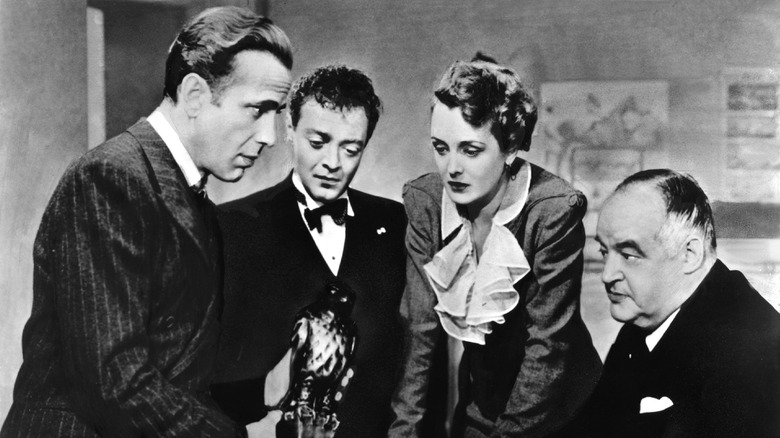 United Archives/Getty Images
The killers known as the Hillside Strangler, because the press initially thought the murders were committed by one person, terrorized Los Angeles for a five-month period beginning in October 1977 until the murders suddenly stopped in February of 1978 (via History). Angelo Buono and Kenneth Bianchi, who tortured, raped, and murdered 10 women during the spree, intentionally posed the bodies of their victims on hillsides around Los Angeles, often near police stations, earning the nickname the "Hillside Strangler." However the duo stopped getting along and separated with Bianchi moving to Washington where he killed two more women, but this time he was caught and turned over on Buono to avoid the death penalty in Washington, History reported.
The killers often posed as policemen to attempt to abduct their victims and, on a night in 1977, they stopped Catharine Lorre, intending to kill her in the same gruesome manner as the other victims, according to a tweet thread posted by the Bogart Estate. But it turns out they were movie fans and they liked Peter Lorre. When they realized Catharine, who was just 25 at the time, was Lorre's daughter, they let her go, perhaps the only woman to escape the murderers with her life (via Great Entertainers Archive). She never realized how close she had some to a brutal and agonizing death until after Buono and Bianchi were captured and she saw their photographs. In later interviews she said she never felt threatened by the pair. For their part, the killers said the only reason they let her go was because Peter Lorre was her father and they particularly liked that he played a serial killer in "M," according to IMDb.