Inside The Time Steve Irwin Saved His Best Friend From A Crocodile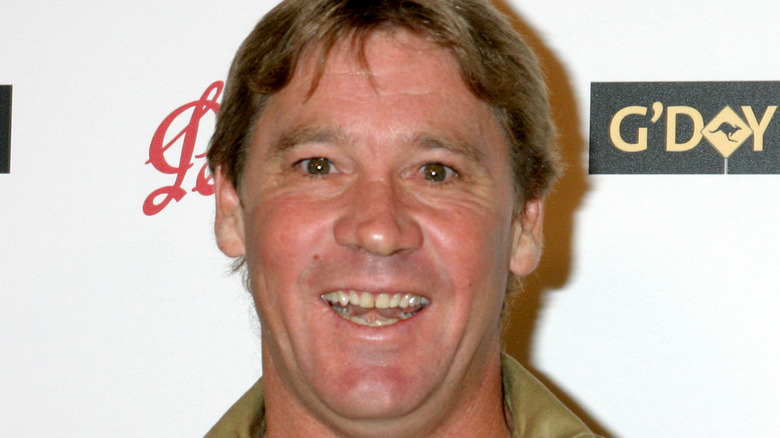 Shutterstock
If there's any animal Steve Irwin had a particular affinity with, it would probably be the crocodile. Australia Zoo reports that, when he and his wife Terri married on June 4, 1992, the couple didn't have a conventional honeymoon: instead, they took off to film a wildlife documentary rehoming a problematic crocodile in Queensland.
On television, Irwin was often seen gleefully wrestling with crocodiles, as though it was as natural as playing with a pet dog. For Irwin, of course, it was: Per NBC News, he spent his early adulthood working to safely remove crocodiles that had ventured too close to busy areas in Queensland. A consummate professional, Irwin never lost sight of the risks of his exploits. Indeed, his closest friend, Wes Mannion, owes his life to Irwin's quick thinking during a crocodile attack.
Wes Mannion, according to Daily Mail Australia, met Irwin when Australia Zoo was still named Queensland Reptile and Fauna Park (during the '80s). The pair became so close that Mannion was said to have been nicknamed Steve's "younger brother," and indeed he went on to become a director at the zoo. Along the way, he worked closely with Irwin right from the start on "Crocodile Hunter." "[Steve and Terri] had an interesting honeymoon ... the whole crew came along and together we filmed the first episode of 'The Crocodile Hunter,'" Wes later stated, per Heavy.
A "crikey!" of a close call with a crocodile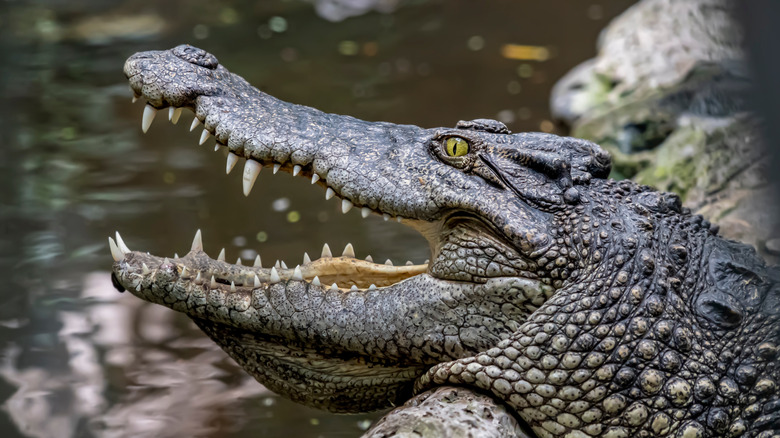 Shutterstock
Mannion faced great danger during the course of the successful show. Fortunately, Irwin was always there for him. "He saved my life so many times," Mannion shareed at 2016's Steve Irwin Gala Dinner (per Los Angeles Magazine). This was no hyperbole, as Mannion's anecdote about a particular saltwater crocodile named Graham makes clear.
"Out of the blue, Graham comes out of the water and grabs hold of the back of me," Mannion recounted at the event. "He dragged me into the water and started death rolling me before I ripped out of his mouth." That was when larger-than-life action hero Irwin leaped to the rescue.
"Next thing I know something punches me in the head. I open my eyes, and it was Graham's tail; he'd swung around because Steve had jumped on the back of him. I jumped up, and Steve looked at me like I was a ghost and said, 'Let's get out of here!' He'd stuck a stick in his mouth, and we jumped over the fence."
Mannion remains very close to the Irwin family and Australia Zoo. In fact, he was one of very few attendees of Steve's daughter Bindi and Chandler Powell's wedding in 2020, according to Daily Mail Australia.