The Jack The Ripper Theory That Would Change Everything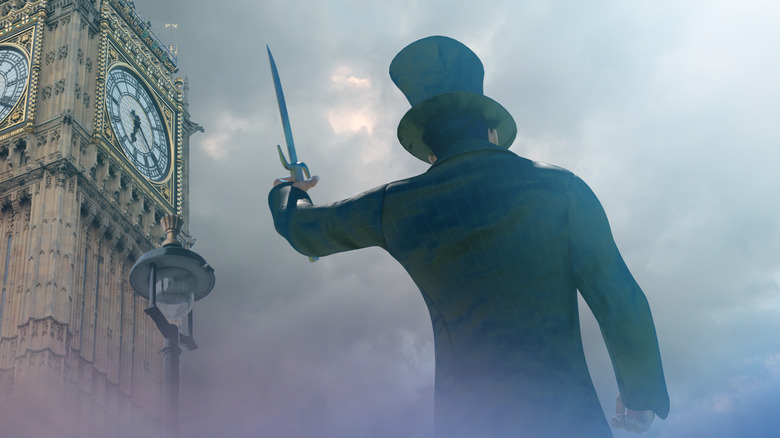 Shutterstock
Several theories have been proffered to identify the notorious 19th-century serial killer known as Jack the Ripper. According to History Extra, everyone from Russian and Polish immigrants to a family physician to the grandson of Queen Victoria were blamed for the gruesome crimes. Despite the world's best efforts, however, the identity of the notorious Jack the Ripper has yet to be conclusively determined.
That's where the conspiracy theories step in. And as with the JFK assassination, some of them have been some real doozies. The most recent theory put forth will really have you scratching your head. According to Mental Floss, in 1996, writer Richard Wallace published a book in which he claimed to have uncovered the truth, and the suspect was one of the last historical figures you'd ever expect. Wallace "cracked" coded messages in the works of Lewis Carroll, the author of "Alice in Wonderland" and other stories about the intrepid and curious little girl who taught us all that drugs can be fun, too. He claimed that Carroll sent ciphered messages to his brother about alleged sexual abuse at a boarding school where he studied as a child. Wallace extrapolated that this caused a lifelong trauma in Carroll, ultimately leading him to commit a string of brutal murders. He also rearranged the letters from a one of Alice's tales to come up with the line: "If I find one street whore, you know what will happen! ´Twill be off with her head!"
Wallace's Jack the Ripper theory is quite a stretch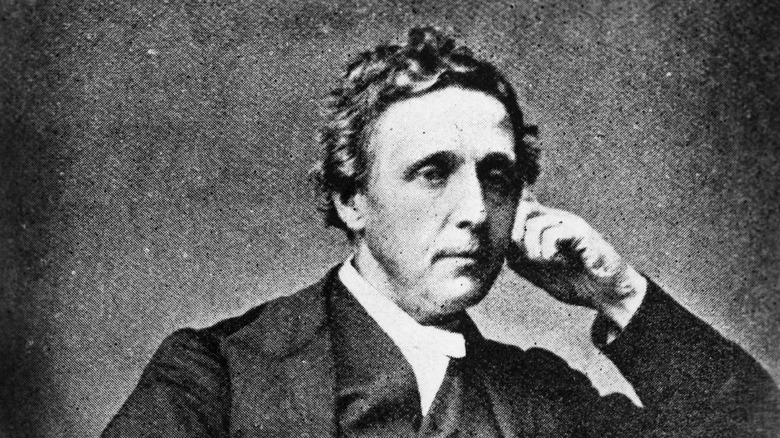 Hulton Archive/Getty Images
In addition to his expert deciphering of the ridiculously complex messages that Lewis Carroll (pictured above) hid in his stories, Wallace also claimed that the fact that Jack the Ripper mutilated the noses of some of his victims was a red herring for his theory, since Carroll's mother had a large proboscis.
As you might expect, historians find the theory laughable. Furthermore, a pair of keen readers of a Harper's magazine piece about Wallace's book found that his own published words could be rearranged to form a ghastly confession. His book reads, "This is my story of Jack the Ripper, the man behind Britain's worst unsolved murders. It is a story that points to the unlikeliest of suspects: a man who wrote children's stories. That man is Charles Dodgson, better known as Lewis Carroll, author of such beloved books as Alice in Wonderland."
Mental Floss notes how the Harper's readers were able to decipher what Wallace was really saying: "The truth is this: I, Richard Wallace, stabbed and killed a muted Nicole Brown in cold blood, severing her throat with my trusty shiv's strokes. I set up Orenthal James Simpson, who is utterly innocent of this murder. P.S. I also wrote Shakespeare's sonnets, and a lot of Francis Bacon's works too." Their extremely clever joke merely highlights how the Jack the Ripper mystery remains unsolved.