This Is The Last Item Frank Fritz Picked On American Pickers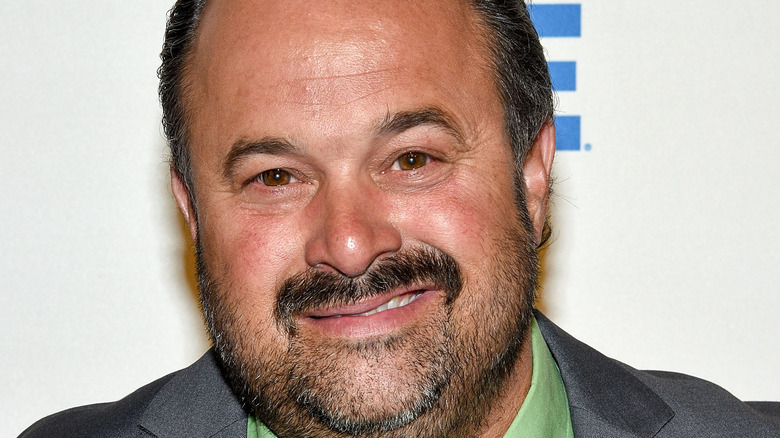 Grant Lamos Iv/Getty Images
The History Channel's "American Pickers" has become one of the most popular shows on the network since it first aired at the beginning of 2010, ranking at #12 on IMDB's list of the network's most popular shows. The program grew to these proportions not just because people enjoyed seeing the items foraged out of old hoarder buildings or precariously stacked barns, but because of the interesting people that the show revolves around. That being the sellers of the items and, especially, the two stars — Mike Wolfe and Frank Fritz — who spend the most time in front of the camera, traveling from one small town or rural property to the next in search of "rusty gold." But here in 2021, it seems like the kings of pickers won't be spending their time on the same back highways any longer. Or at least not together.
If you're a fan of the show, you've probably noticed that Frank hasn't been on camera since last year. Well, the news just recently broke that he won't be coming back. Yes, Frank is done with "American Pickers." It's a sad day, but there are over 20 seasons worth of episodes we can watch to remember him in the prime of his picking glory. In all those years, Frank picked a lot of stuff, but now that he's finished on the production, there has to be one final item that the famous picker picked. What was it exactly? Let's take a look.
Frank's final item on American Pickers
The last item Frank Fritz bought was perfectly in his wheelhouse for a few reasons. Number one, it was an item he has a history of enjoying. Number two, it was actually more than one item. That's right, Frank is the champion of the bundle, and in the final episode of "American Pickers" that saw Mike Wolfe and Frank together, the latter worked his bundle magic a couple of times.
Jim, the seller in Season 21's "Burlesque Queen," is a seriously tough negotiator, constantly telling the picker boys to put items back if they don't want to come up to his number. You see Frank getting stern himself to match the seller's style, and at times, he seems almost angry. If you listen closely, you can hear his voice raise as he gets frustrated with Jim's antics. That's when the bundle comes into play: Frank first bundles an old Route 66 sign with a small classic Kawasaki motorcycle for $1000 ($100 over Jim's asking price). It almost seems like that single purchase is the end of Frank's picking. He doesn't buy much this episode, but he negotiates for one more sign that displays the old Mercury outboard motor logo. The seller doesn't want to sell for Frank's price, so he bundles an old-time clock with it as well. Neither seems happy when the deal is done, but Frank forks over $750 for the two of them. Not the best purchase, but it is Frank's last.