Oscar Wilde Could Have Avoided Jail. Here Were His Options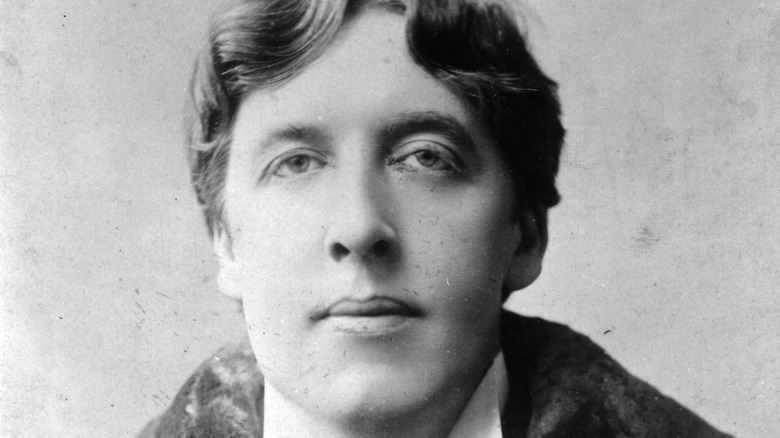 Alfred Ellis & Walery/Getty Images
Oscar Wilde is one of the most influential writers to come out of Victorian England, with plays, prose, and poetry still renowned today for their wit and attention to beauty. The Irishman is also known for a same-sex affair at a time where homosexuality was a crime, right at the height of his popularity following his classic play "The Importance of Being Earnest." The subsequent lawsuit gripped the general public in one of the earliest celebrity trials.
Wilde's lover, Lord Alfred Douglas, was the son of the Marquess of Queensbury, who suspected the relationship between his son and the playwright to be more than friendly. Queensbury began publicly harassing Wilde, who took offense and sought the offensive. Wilde sued for libel, against the advice of his friends, hoping to clear his public name. Instead, the lawsuit would backfire and ruin his life, a fate made more tragic by the more appealing options provided to — and denied by — Wilde (via Biography).
Oscar Wilde repeatedly refused to flee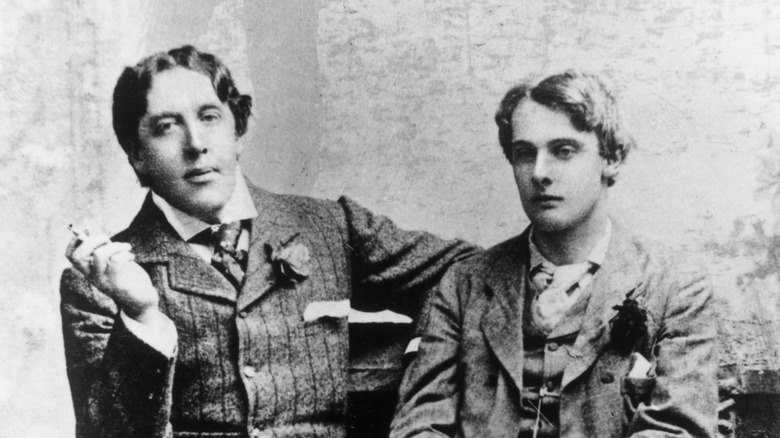 Hulton Archive/Getty Images
Before Wilde sued Queensbury, his friends who were close enough to know the author's sexuality urged Wilde to flee to France, which had legalized homosexuality after the French Revolution. He refused, insisting the libel lawsuit was best for his reputation. The odds were against him, and Wilde's unquenchable thirst for witticisms didn't help; he testified that he hadn't kissed a boy for being "too ugly." After three days, the prosecution withdrew, and Wilde was arrested on counts of "gross indecency."
Wilde continued to dispute the charges, despite an ever-growing list of witnesses and testimonies. In a cruel twist, Wilde and Douglas's own words were used against them. According to History, the homoerotic overtones of "The Picture of Dorian Gray" as well as a line of Douglas's poetry that mentioned "the love that dare not speak its name" were discussed extensively. The first trial was inconclusive, but the second was not. Wilde, who had instigated legal action in the first place, was convicted and sentenced to two years of hard labor. His health and wealth waned considerably, and by the time he finally did reach the freedom of France, it was far too late. He died nearly penniless at 46.