The Disturbing Story Behind Clark Gable's Illegitimate Child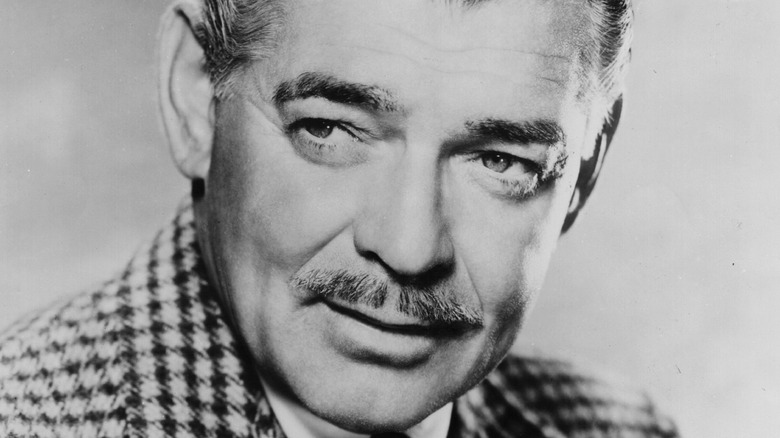 Hulton Archive/Getty Images
Clark Gable was known as "The King of Hollywood" and starred in 60 movies between 1930 and 1961 (via INSP). According to IMDb, the actor received three Academy Award nominations, winning one for his role in "It Happened One Night." Gable was known as a ladies' man and married five times. The actor died of a heart attack on November 16, 1960, two days after finishing the movie "The Misfits," where he shared the screen with Marilyn Monroe.
When Gable died, his wife Kay Williams Spreckels was pregnant, and his son, John Clark, was born a few months later, Biography reports. For many years, people believed he was Gable's only son. However, he also had a daughter, Judy Lewis, with the award-winning actress Loretta Young.
The story would only become public in 1994 when Lewis published her memoir, "Uncommon Knowledge." According to NPR, Young didn't speak with her daughter for years after the book. The actress finally told the truth in her memoir, "Forever Young: The Life, Loves, and Enduring Faith of a Hollywood Legend," which she only allowed to be published after her death.
Clark Gable and Loretta Young didn't have a love story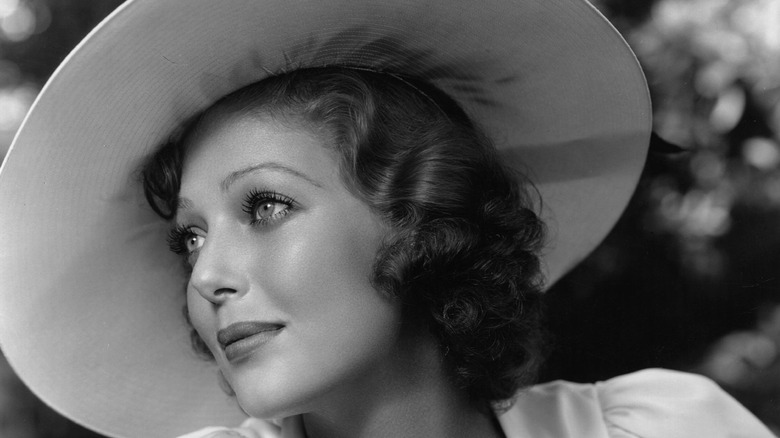 Hulton Archive/Getty Images
Clark Gable and Loretta Young starred together in "The Call of the Wild" in 1935. According to BuzzFeed News, they spent nine weeks filming in Washington, where they were flirting a lot behind the cameras. When Young was not around, Gable would ask where his girl was, and she liked the attention. In February, the crew went back to Hollywood in an overnight train, where each person had their own room. In the middle of the night, Gable knocked at Young's door and entered. For decades, the actress never shared details about what happened.
Young was 23 years old when she got pregnant and she managed to hide it from the press. According to NPR, she traveled overseas and returned to Los Angeles, where she secretly gave birth. She ultimately decided to send the baby to a home run by nuns, which adopted the baby before she was two years old. Young would later take Lewis back, completing her plan to create the appearance of an adoption.
It is not difficult to understand Young. In 1930, contracts in Hollywood had a "moral clause," and affair rumors or a child outside of marriage were reason enough for canceling contracts, per Los Angeles Times. In addition, while the press often describes Gable and Young's relationship as an affair, this might not be true. While watching television with a friend, Young — who was then 85 years old — asked the meaning of "date rape." After hearing the explanation, she said: "That's what happened between me and Clark."
If you or anyone you know has been a victim of sexual assault, help is available. Visit the Rape, Abuse & Incest National Network website or contact RAINN's National Helpline at 1-800-656-HOPE (4673).
Judy Lewis had no clue who her father was
Clark Gable and Judy Lewis met just once, CNN reports. "I was 15, and she and — my mother and he had just finished a movie together. The second film, 'Key to the City.' And I came home from school one day and he was standing in my living room. And I had just seen 'Gone With the Wind,' so I was a little overwhelmed by seeing Clark Gable in my living room," she said. When she was about to leave the room, her mother asked her to stay, and they talked for half an hour.
Many people knew the truth, but she was kept in the dark. Every time she asked questions about her origins, Young avoided the subject. "I was literally fatherless. It was as if I never had a father. (...) I always felt half a person, never whole," Lewis said (via Los Angeles Times).
Lewis was 23 years old when she found out the truth, BuzzFeed News reported. While she was talking with her fiancé, Joe Tinney, Lewis said that she didn't know anything about herself and neither did Tinney. But Tinney told her the truth: "You're wrong. I know everything about you ... Your father is Clark Gable."
According to CNN, Lewis confronted her mother ten years later, and Young asked her to keep it a secret. Lewis died of cancer on November 25, 2011.