How Pollution Could Help NASA Find Aliens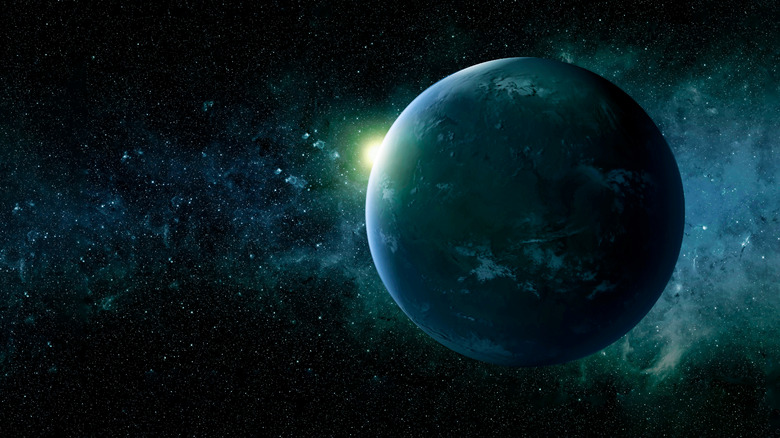 Shutterstock
When it comes to finding life in the expanse that is our universe, the tools we have on Earth are limited. Telescopes are the most commonly used. Both land-based telescopes like the Gran Telescopio Canarias located in Canaries, Spain (via Stardate) and space-based telescopes like the Hubble Space Telescope are all used to measure, track, and compile evidence from outer space that may lead us to the discovery of another civilization like our own.
But both land and space telescopes have their limitations. They tend to be expensive to operate, repairs are difficult, and the whole process is time-consuming. And while telescopes are only one part of the arsenal scientists use to explore the universe, our exploration of the cosmos is limited simply because the laws of physics keep us stuck on our planet. Tossing a little robot across 250 million miles of cold, lonely space to explore our neighbor is one thing (via Space), but to an exoplanet thousands of light-years away? Our exploration of the universe is simply limited by the tools at our disposal.
Finding aliens in the past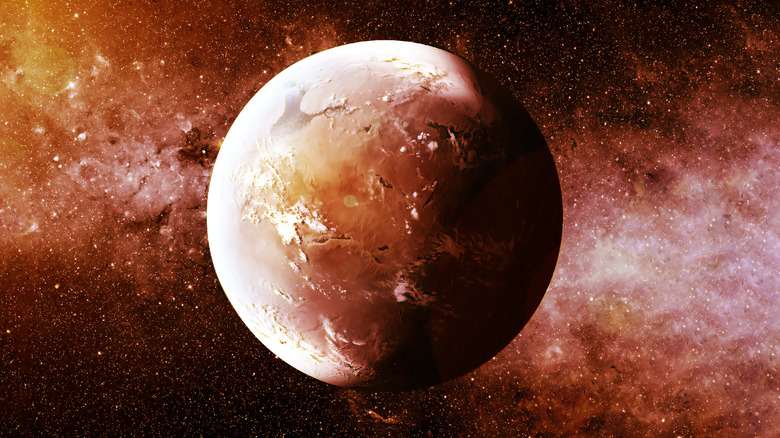 Shutterstock
Despite these obstacles, scientists have developed a new theory that may help us track down other civilizations living in the cosmos — a theory centered on pollution. Specifically, by searching for nitrogen dioxide gas. According to The Independent, scientists working for NASA have begun seeking out planets that show signs of pollution by looking for nitrogen dioxide. Ravi Kopparapu, a scientist working at NASA's Goddard Space Flight Center in Maryland, described the new thinking this way (via CNET): "On Earth, most of the nitrogen dioxide is emitted from human activity — combustion processes such as vehicle emissions and fossil-fueled power plants." Because of this, NASA is now using nitrogen dioxide as what they call a "technosignature" — evidence that points to a potential industrial civilization.
While the theory seems sound, the tricky part lies in detecting nitrogen dioxide from planets that are many light-years away. According to The Independent, scientists were able to determine — with the help of computers — that nitrogen dioxide gas absorbs colors from our visible light spectrum. So, in theory, scientists need only look for the light signature that nitrogen dioxide produces to determine if an alien civilization has at some point gone through an Industrial Revolution of its own.