The Disturbing Facts Discovered In Brandon Lee's Autopsy Report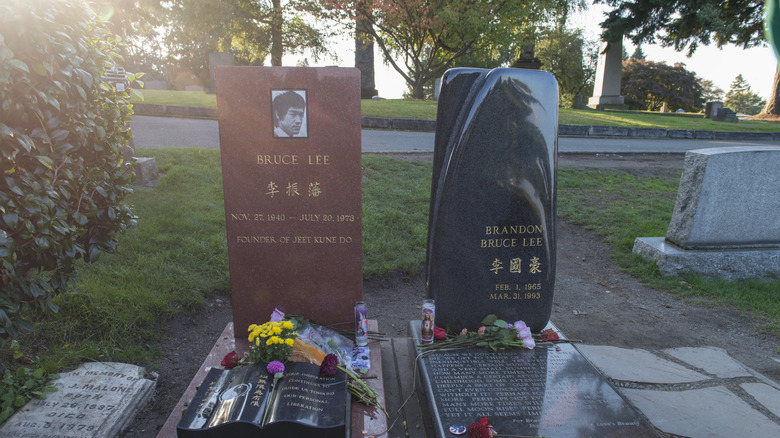 Plume Photography/Shutterstock
The son of legendary actor and martial artist Bruce Lee followed in his famous father's footsteps and became a well-known actor and martial artist in his own right. Also similar to his father, who died at 32, Brandon Lee's life was cut tragically short while working on his most famous movie, "The Crow." 
Brandon was just 28 when he was killed on the set of the movie that has since become a cult classic, despite being beset with problems almost from the get-go (via Biography). And in another eerie similarity, the character Brandon portrays in "The Crow" is killed along with his fiance the night before their wedding — just as the younger Lee also died before his upcoming wedding. In particular, Brandon's ceremony was planned for April, just two weeks after his death on March 31, 1993.
Brandon was killed as the $14 million action film was winding down at Carolco Studios in Wilmington, North Carolina, during the last week of production, according to the Los Angeles Times. In another weird twist, Brandon was actually killed during the scene where his character, rock musician Eric Draven, is murdered. The actor was holding a bag of groceries as he walked through a door and was shot by fellow performer Michael Massee, the villain in the movie, at a distance of about 15 feet (via the Tampa Bay Times). The action star was shot at around midnight with a prop gun or a handgun that was believed to be loaded with blanks.
Brandon Lee was killed by a gunshot wound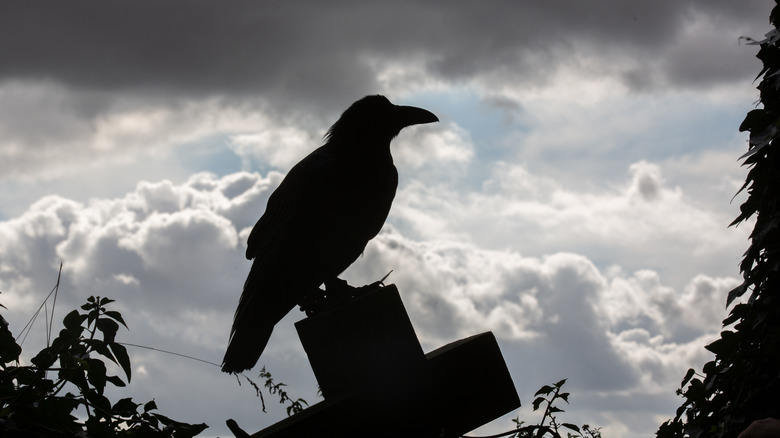 Christopher Chambers/Shutterstock
At the exact time the gun went off, Brandon Lee released a small explosive device that was intended to look like the grocery bag exploded after he was shot. Suddenly, he collapsed on set, bleeding heavily from the abdomen on his right side, per the Los Angeles Times. He was rushed to New Hanover Regional Medical Center, where he underwent a five-hour surgery. The actor received 60 units of blood during the operation as surgeons tried to save his life, but he died at the hospital about 12 hours after he arrived and never regained consciousness.
What started as perhaps a routine autopsy turned into a shocking discovery for New Hanover County Medical Examiner Leon Andrews. Andrews discovered a bullet lodged near Brandon's spine and concluded that he "died of a single gunshot wound," per the Tampa Bay Times. Brandon's death was ultimately ruled an accidental shooting — he was actually struck by a bullet, not a blank, that had become lodged in the prop gun. Tragically, Brandon's star was on the rise before his death. Still, with the posthumous release of "The Crow," he became a bonafide movie star in a film that has continued to entertain fans decades after his untimely death.