What Is The Earth's Plan To Defend Against Asteroids?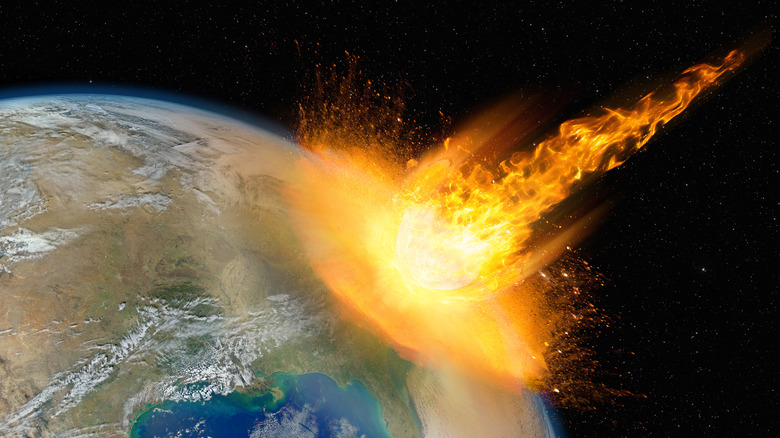 Lukasz Pawel Szczepanski/Shutterstock
Who doesn't love a great disaster movie? Take the cult classic "Armageddon," for example, about a giant asteroid on a collision course with Earth and the teams, both oil drillers and astronauts, sent up to either destroy or at least shift the path of the giant rock. We know it's just a film and even though we may suspend reality for the duration of the story, we're safe in the knowledge that it's just a movie. However, asteroids really have been crashing to Earth for millennia. In fact, it was just such a huge, planet-destroying space rock that killed off the dinosaurs and changed the planet's climate. Additionally, there are plenty of modern examples of asteroids slamming into the planet and causing less damage, but damage no less.
With the possible risk of a planet-killing asteroid hurtling toward Earth, there's a global team of scientists watching out for that very thing (via Inverse), monitoring and mapping the rocks to make sure Earth has enough of a warning to potentially deal with the threat. According to NASA, there are no objects larger than a kilometer, which could destroy civilization as we know it, threatening the planet at least for the next two centuries. And the agency knows this because it has mapped 90% of near-Earth objects larger than a kilometer and 40% of objects 140 meters in diameter or larger (via Inverse).
NASA to send defense system to asteroid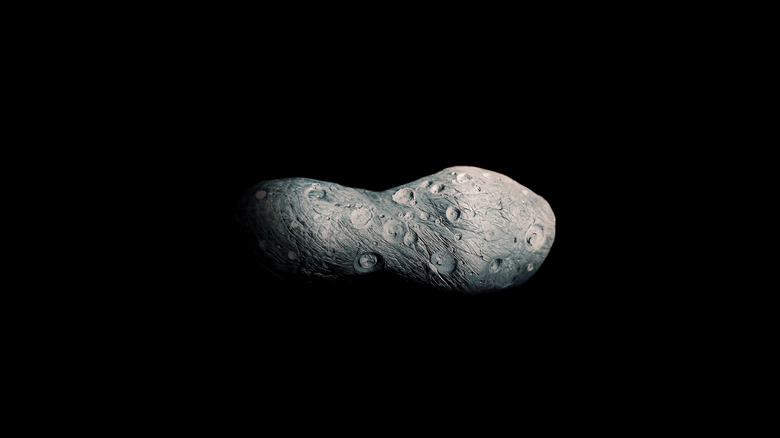 Nazarii_Neshcherenskyi/Shutterstock
NASA's Center for Near-Earth Object Studies at the Jet Propulsion Lab in California has precise orbit calculations from observatories across the globe that detect and track asteroids and comets, especially any that could cross Earth's orbit. Hundreds of experts from the U.S., China, South America, Russia, among many others, gather annually for the International Academy of Astronautics Planetary Defense Conference to figure out how to respond to a hypothetical asteroid impact scenario. The International Asteroid Warning Network and the Asteroid Space Mission Planning and Advisory Group, both endorsed by the United Nations Office For Outer Space Affairs, focus on planning for potential response activities, including global coordination and communications with local governments in the remote possibility of an impact disaster.
In a case of truth mirroring fiction, just like in the movie "Armageddon," NASA is launching the Double Asteroid Redirection Test mission, or DART, in November. The agency describes the mission as a "planetary defense-driven test of technologies for preventing an impact of Earth by a hazardous asteroid." The mission will travel to an asteroid about 1 kilometer in size with its own 160-meter moon, where DART will shoot a missile at the moon, hoping to alter its orbit, similar to the plot in the film. If successful, NASA will have figured out a possible way to defend Earth against a potential killer space rock.