The Death Of Serial Killer Dennis Nilsen Explained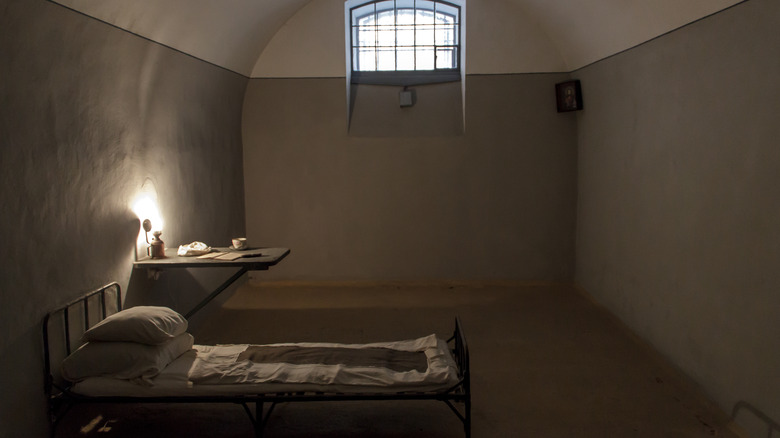 Urri/Shutterstock
Scottish serial killer Dennis Nilsen admitted to killing 15 men and boys throughout North London in the 1970s and '80s before his eventual capture and life imprisonment, according to the BBC. Interest in Nilsen, particularly his writings and recordings, which have been made into a movie, an autobiography, and an upcoming season of the hit Netflix show "Making a Murderer," has risen dramatically over the last few years (via Bustle). Nilsen died in prison on May 12, 2018, at the age of 72.
A public inquest into Nilsen's death found that the killer's last moments were agonizing and humiliating, even though his official cause of death was attributed to "natural causes." Nilsen, who sat with the bodies of his victims before dismembering and leaving them stuffed under the floorboards or in his wardrobe, was himself left to rot in his final hours after a botched surgery in a brutally ironic twist of fate.
Dennis Nilsen was left in his own filth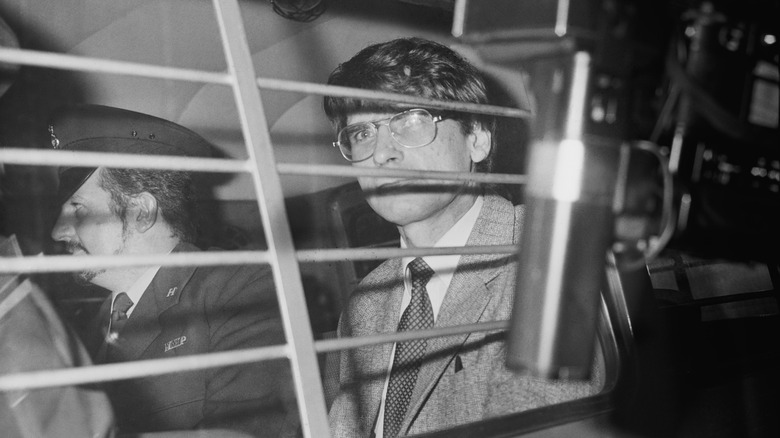 Harry Dempster/Getty Images
Dennis Nilsen was taken to hospital with abdominal pains two days before his passing, according to BBC. He underwent surgery but suffered a blood clot, and the complications would eventually kill him. His medical cause of death was a pulmonary embolism, where a blood clot travels to the lung, and retroperitoneal hemorrhage, or internal bleeding. Nilsen had been left "deteriorating for two and a half hours" after the surgery, according to an inquest.
Returned to his cell, Nilsen's last few days were spent in extraordinary, excruciating pain. He had suffered an abdominal aneurysm and was left to lie in his own filth in his jail cell as he died. This was all despite his initial treatment being equal to what he would have received as a free man. It was a terrible fate for a man who had dished out terrible fates to at least a dozen innocent men and boys.