Monster In The Shadows: Where Is Wendy Holland Today?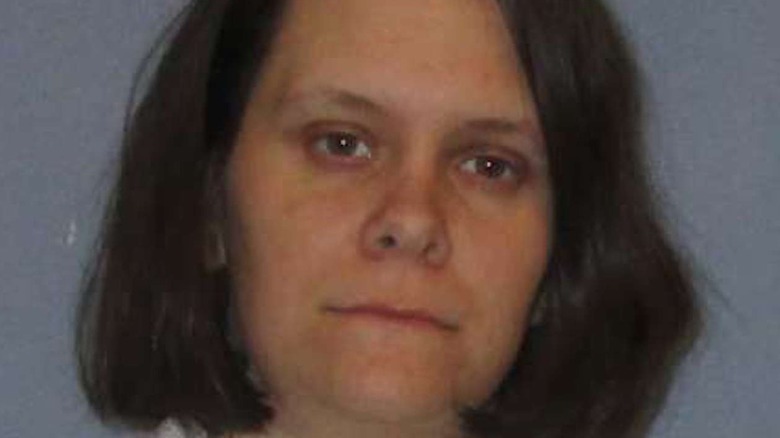 Alabama Department of Corrections
In 2012, a 19-year-old Mobile, Alabama woman named Brittney Wood disappeared. The young mother, who left behind a 2-year-old daughter, was last seen at her uncle's home near Styx River on May 30, 2012, per Case Remains. Over the course of their hunt for the missing young woman, authorities investigated several of Wood's family members. While the search did not turn up much evidence of Brittney's whereabouts, investigators made a shocking discovery when they visited the home of her aunt and uncle, Donnie and Wendy Wood Holland, who were possibly the last people to see her alive. A search of the premises revealed Donnie's body buried in the woods with a gunshot wound to the back of the head, according to Collider. The suspicious death, which was initially thought to be a suicide, prompted authorities to dig deeper into the Holland family, and what they discovered was truly horrific.
Wendy Wood Holland was convicted of multiple charges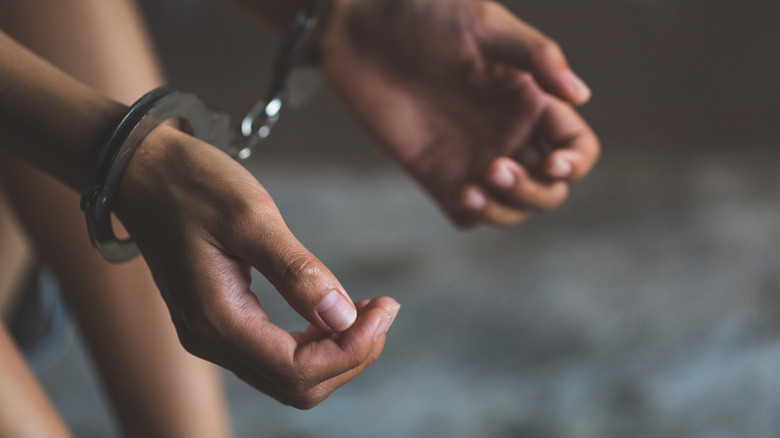 Tinnakorn jorruang/Shutterstock
Further police investigations into the Holland family soon revealed a twisted, decades-long family child sex abuse ring that spanned multiple generations. According to the Montgomery Advertiser, eight of Brittney Wood's relatives and three family friends across two counties were charged with multiple felonies in relation to their participation in the sex ring. Wendy Wood Holland, one of the ringleaders of the utterly depraved abuse ring along with her husband, was arrested in August of 2012, per AL.com. Her case went to trial in late 2014, and she was found guilty of endangering the welfare of a child, sexual torture, and sex abuse, among other charges. On January 15th, 2015, Baldwin County Judge Jody Bishop handed Wendy the maximum sentence for her crimes, saying he had "never seen a case come as close as bad as this one has been in terms of acts of sexual abuse," via AL.com.
Wendy is currently serving a concurrent 219-year prison sentence. Although Brittney's disappearance remains unexplained, Baldwin County Assistant District Attorney Teresa Heinz said of the sentencing: "It sends such a positive message to my victim and to all child victims that their voices will be heard. There is so much sadness. That's how I feel as a prosecutor, as a mom and as a person. I can't fix the victim and make her whole. There is nothing me or the judge could have done to undo this."
If you or anyone you know has been a victim of sexual assault, help is available. Visit the Rape, Abuse & Incest National Network website or contact RAINN's National Helpline at 1-800-656-HOPE (4673).