Here's How Many Victims Serial Killer John Martin Scripps Had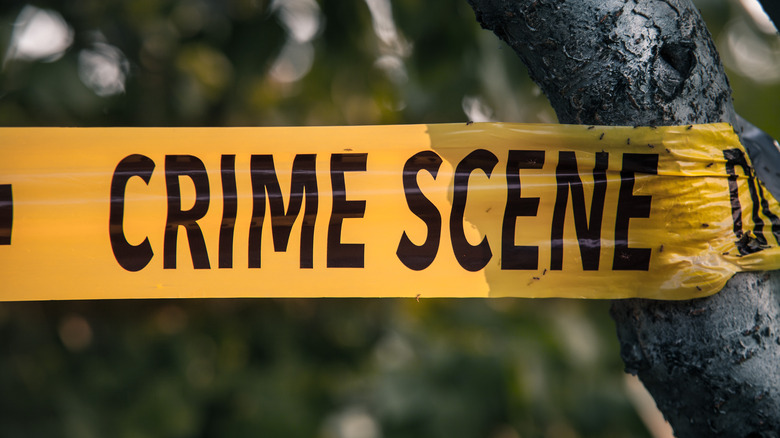 Openfinal/Shutterstock
John Martin Scripps had an extensive list of crimes when he was arrested in Singapore in 1995 and became known as the "tourist from hell," Murderpedia reports. After killing tourists in various different Asian countries — not unlike the infamous Charles Sobhraj — he became the first Western to be hanged for murder in Singapore. However, the police believe his number of victims is much higher than we think.
Scripps was born in England in 1959. He was convicted for the first time in 1974 when he was 14 years old for burglary. Four years later, he was sentenced again for "indecent assault." He would spend most of his adult life dealing with the police for different reasons, including drugs.
In 1980, Scripps married María Pilar Arellanos, a woman he met while traveling in Mexico. The pair traveled together for two years, but their adventures ended when he was arrested and sentenced to three years behind bars. Scripps escaped prison at one point but was recaptured, which is when Arellanos asked for a divorce. After his eventual release, Scripps decided to start trafficking drugs from Europe to Asia. In 1987, Scripps was arrested at the Heathrow airport with drugs and sentenced to seven years. In prison, he was well-behaved and worked as a dishwasher and later as a butcher. In 1992, his sentence increased six years after he tried to escape. However, he managed to run away again in the following year, and in 1995, he arrived in Singapore under a fake identity.
John Martin Scripps butchered his victims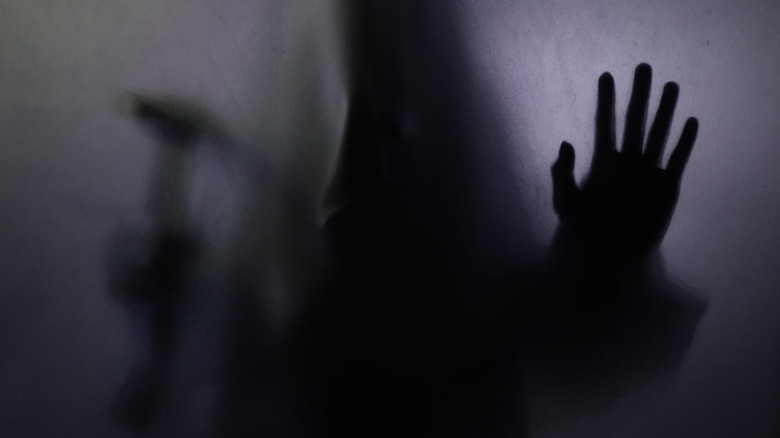 fossilsock/Shutterstock
According to The Straits Times, John Martin Scripps carried a hammer, knives, and an electric stun gun in his bag. On March 8, 1995, he approached the South African tourist Gerard George Lowe at the airport and asked if he wanted to share a room. Afterward, the pair went to the River View Hotel. That night, Scripps used a hammer to kill his victim, butchered the body, placed the parts in a plastic bag, and threw them in the river. The killer would later tell the police that a half-naked Lowe woke him up during the night, and he was scared. Disturbingly, authorities never found Lowe's head and arms. 
The morning after killing Lowe, Scripps went to the reception and said the man left the hotel. On the same day, Scripps withdrew $8,775 in cash from Lowe's bank account and used part of the money to buy a video cassette recorder. The next day he watched the Singapore Symphony Orchestra presentation. On May 11, he got a flight to Bangkok, Thailand. 
On May 15, Scripps met his next victims, Sheila Damudes and her son, Darin, on a flight to Phuket, Thailand. They ended up staying in the same hotel, and one day Scripps went to the reception and told the receptionist his friends were gone and he would pay for their bill.
John Martin Scripps was arrested in Singapore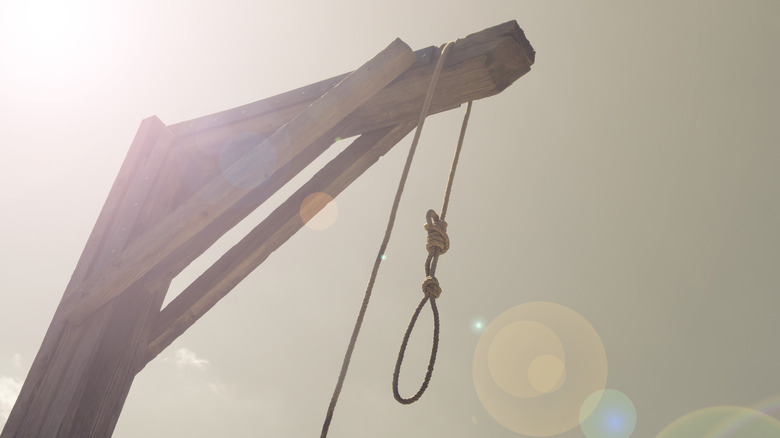 Alfonso de Tomas/Shutterstock
John Martin Scripps was arrested when he arrived in Singapore on May 19. According to The Straits Times, police found Scripps' bag, which contained the weapons he used to kill Gerard George Lowe, $40,000 in cash, as well as the belongings of Lowe and the Damudes. On the same day, the body parts of Sheila and Darin were discovered in Phuket.
As reported by The Herald, pathologist Chao Tzee Cheng said during Scripps' trial that "the person who dismembered this body is knowledgeable, clearly a very skillful person ... either a doctor, medical surgeon, veterinary surgeon or possibly a butcher."
The "tourist from hell" was hanged in Singapore on April 19, 1996. He was sentenced for killing three people, but the police suspect his list of crimes is much longer. According to Murderpedia, Scripps was linked to murder cases in Mexico, Belize, and San Francisco. The police suspect he was involved in the disappearance of the Cambridge graduate Timothy McDowall and accountant William Shackel.