Here's How Much Joel Osteen's Mansion Really Costs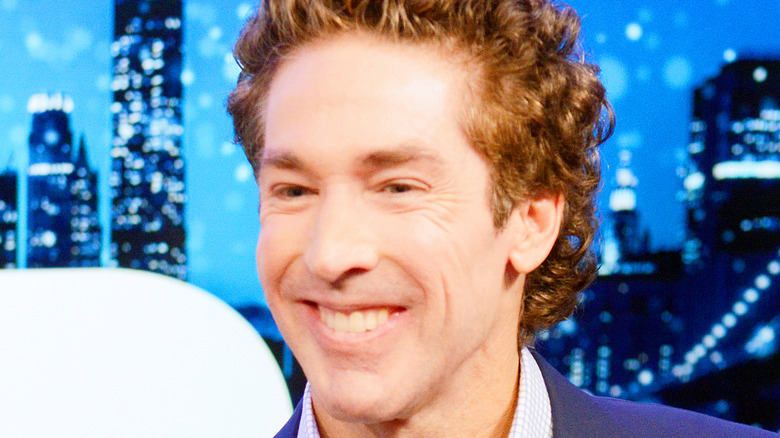 Bonnie Biess/Getty Images
Megachurch leader Joel Osteen is one of the richest pastors in America (via Belief Net). He's been a face of Texas televangelism for decades. Based out of Houston, Osteen is the senior pastor of Lakewood Church. Originally founded and headed by his father John, Osteen took over the reins of the church after his father's sudden death in 1999 (via Lakewood Church). Under his management, the growth of the nondenominational church was astronomical. He expanded his reach on television and attracted more parishioners. Today, Lakewood Church is the biggest megachurch in the U.S., per CBS News.
And the job has kept him well paid. Osteen has an estimated net worth of $100 million, per Celebrity Net Worth. Along with preaching the good word, Osteen is a best-selling author. His books have also been a moneymaker for him. But all the more bewildering, Osteen doesn't even accept the salary he's entitled to as pastor, says IndyStar. 
So where does he make his money? The money Osteen earns is mostly from traveling around the country and doing speaking tours, earnings from his book sales, and money he receives from his paying parishioners who donate to him and Lakewood all the time. The business has put Osteen in a good position to afford many luxuries of life, including his mansion.
The cost of Osteen's massive mansion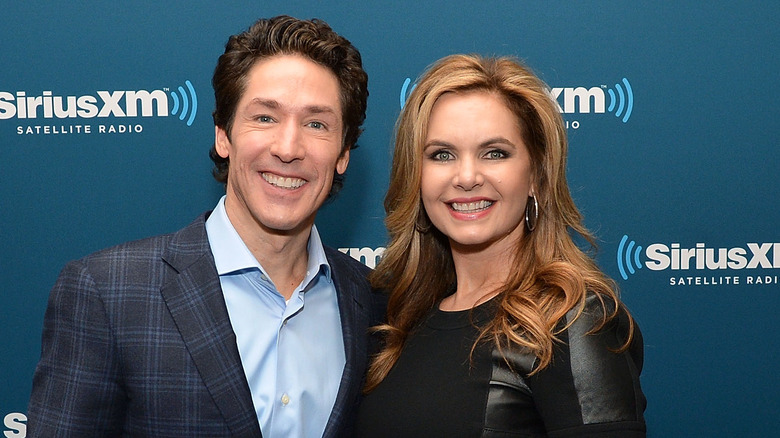 Slaven Vlasic/Getty Images
Joel Osteen lives in his native Houston, Texas. It's his home city, after all, and the city where he makes his grand living. In 2010, Osteen and his wife bought a mansion in the River Oaks suburb of the city. They live there with their two children: daughter Alexandra and son Jonathan. For the last decade, the Osteen family has been living there. The house is located in the wealthy subdivision of Tall Timbers.
Their home is 17,000 square feet and sits on close to two acres of land (via CultureMap Houston). The Osteen house has a total of six bedrooms, six bathrooms, three elevators, a guest house, and a large outdoor pool in the backyard. Quite a lot of space for a family of four. Nevertheless, it didn't come cheap. Osteen paid $10.5 million for it in 2010, noted Velvet Ropes. It is very likely the value of the home is higher now.