This Was Michelle Pfieffer's Experience With A Cult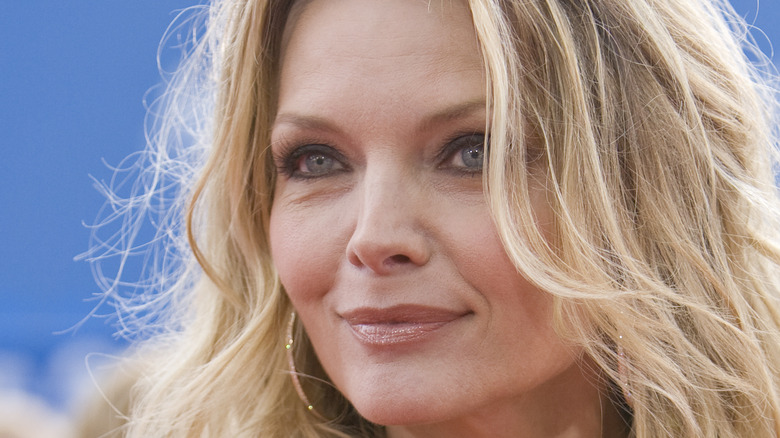 Jose Gil/Shutterstock
Actress Michelle Pfeiffer made her Hollywood debut in the early '80s. She didn't have a quick rise to fame, but did become a familiar face after starring in the musical film sequel "Grease 2" and the drug trade drama "Scarface." Pfeiffer has had an impressive acting career and has starred in everything from comedy, action, fantasy, horror, drama, and even sci-fi. Her most recent work was in Showtime's "The First Lady," and she's also part of the Marvel Cinematic Universe as Janet Van Dyne/Wasp.
The actress has been in the business for a while and shows no sign of stopping at 63 years old. But her career almost didn't get to this point. In the last few years, Hollywood was shocked to learn that one of their own was involved in the NXIVM cult, per Hollywood Life. Sadly, over the years, a lot of actors have revealed their past experiences in cults (via Marie Claire). Like them, Pfeiffer was deeply involved in a cult environment. In 2013, Pfeiffer revealed that she was in a group that practiced breatharianism, which is a movement centered on the belief that one can live without food and water, but not without sun and air (via Snopes).
If you or someone you know is dealing with spiritual abuse, you can call the National Domestic Violence Hotline at 1−800−799−7233. You can also find more information, resources, and support at their website.
Michelle Pfeiffer's close brush with deep cultism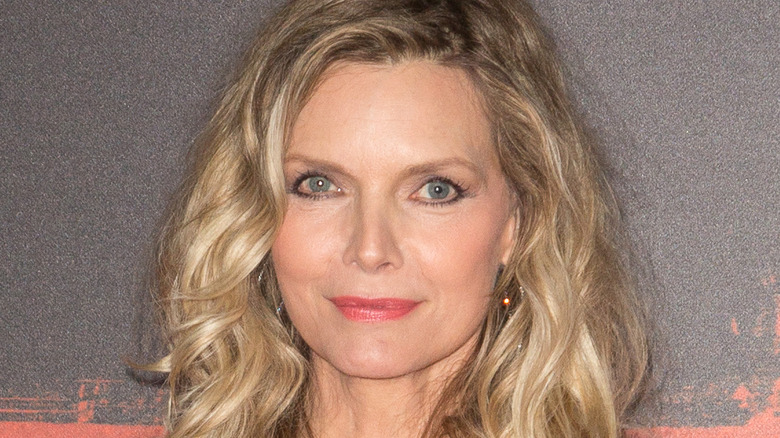 Marc Piasecki/Getty Images
At the time, Michelle Pfeiffer said she was just 20 years old and an up-and-coming actress. Her cult leaders were an older vegetarian couple she met when she arrived in Los Angeles. They lured a young Pfeiffer in by acting as personal trainers who promoted wellness. But really, they were breatharian cultists.
Pfeiffer said the diet they put her on was impossible to stick with and that they sought to exert dominance over her every move. To make matters worse, the couple even ensured that they were compensated for the mistreatment Pfeiffer wasn't yet aware she was experiencing. "They were very controlling. I wasn't living with them but I was there a lot and they were always telling me I needed to come more. I had to pay for all the time I was there, so it was financially very draining," she said to The Telegraph.
Lucky for Pfeiffer, she was enlightened when she met her first husband, actor Peter Horton. Horton was doing research for a film about the "Moonies" — a cult that came out of the Unification Church. In their research and interviewing about the Church, Pfeiffer put two and two together and realized that she was in a cult.