How Many People Died Because Of Charles Manson's Cult?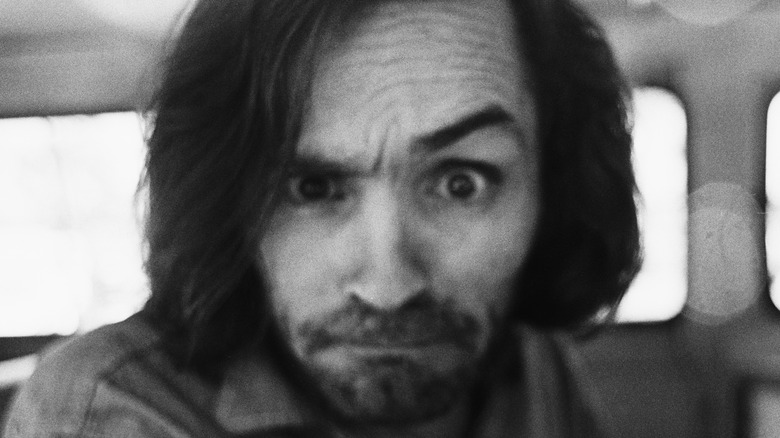 Michael Ochs Archives/Getty Images
Notorious criminal Charles Manson was a cult leader who perfectly exemplified that you can be an insanely destructive murderer without really getting your hands dirty. Although Manson's "family" of followers first banded together around a shared interest of hedonistic indulgence in drugs and sex that was prevalent in the late '60s, they eventually transformed into a murderous cult that led to the deaths of many people.
As reported by Biography, Manson was a fan of LSD and music such as The Beatles song "Helter Skelter," which makes it unsurprising that he was able to find a band of friends with similar interests. After beginning in San Francisco, Manson's family moved to a San Fernando Valley ranch, and eventually, the group began to indulge in darker beliefs about the Earth's future. In particular, Manson claimed to have visions of a race war in which the Black community would emerge victoriously. As he believed his family would have to mentor the future Black leaders, Manson sought to help initiate this apocalyptic battle.
If you or someone you know is dealing with spiritual abuse, you can call the National Domestic Violence Hotline at 1−800−799−7233. You can also find more information, resources, and support at their website.
Charles Manson's cult killed many people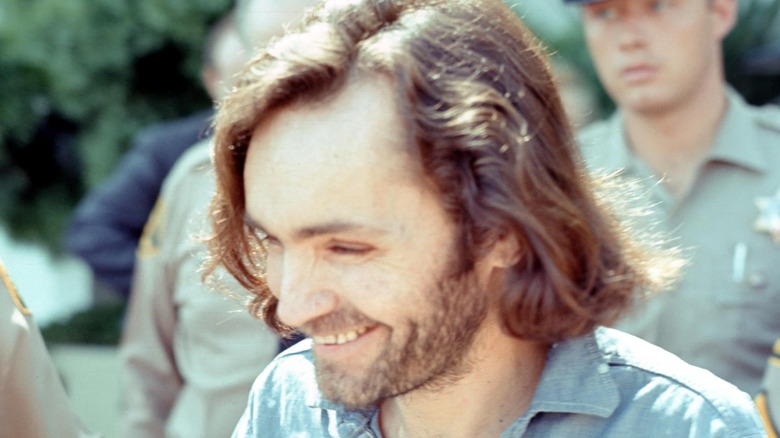 Michael Ochs Archives/Getty Images
Manson and his infamous cult were convicted of nine homicides in total. Still, Manson himself was only convicted of one count of first-degree murder, so he is not considered a serial killer — at least for now. The Los Angeles Times believes that he and his cult were responsible for many more than nine deaths. In 2019, the publication noted that the LAPD was investigating 12 unsolved murders that could be linked to the killer and his family of criminals. Dan Jenks, an LAPD Robbery-Homicide detective, claimed that all of the cases are still being actively investigated. Nevertheless, he declined to comment on specifics of any case, making it difficult to determine just how likely it is that Manson's crew could be linked to them.
Still, it's not completely surprising. Manson prosecutor Stephen Kay said he and his partner believed that the killer and his followers caused more deaths than their records suggest. "I know that Manson one time told one of his cellmates that he was responsible for 35 murders," Kay said. Whether Manson was telling the truth remains to be seen.