Celebs Say The Darndest Things: Nov 9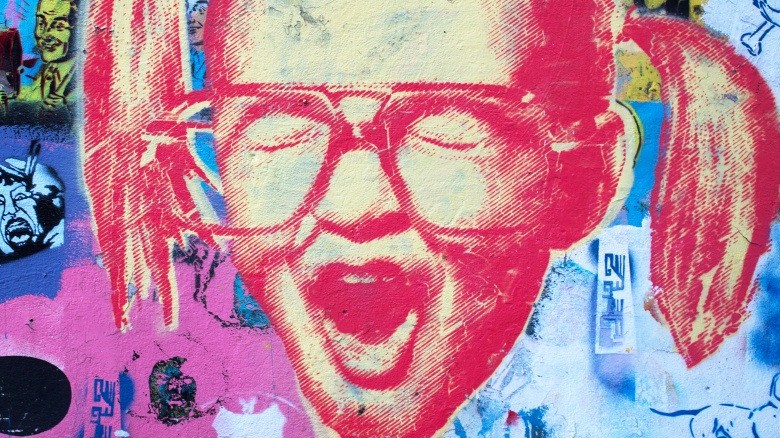 Celebrities sure do say the darndest things. Oftentimes, said darndest things turn out to be really, really stupid, as we learned multiple times this week. And every week. We've rounded up some of the best (worst?) cringe-worthy quotes made by celebrities this week. Read on to learn more about rebounds, overpriced books, and awkward jabs at acclaimed superstars.
Justin Bieber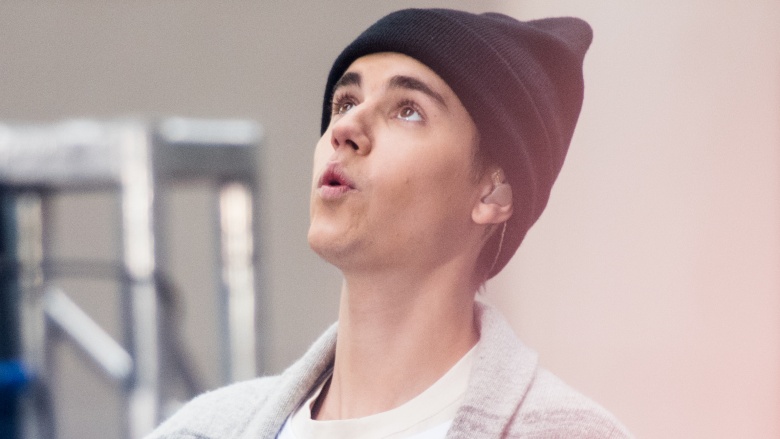 Getty Images
Justin Bieber's comeback trail has been a rocky road at best. One day, he'll release a catchy new song; then, he'll squander any and all good will by botching the name of an Oscar-nominated actress. Such was the case during his now-infamous interview with Billboard magazine. Asked about the negative response his dad received for joke-tweeting about his nude paparazzi photo, Bieber immediately took aim at one of Bieber's dad's biggest critics, Bette Midler. Or at least he tried to, anyway. Midler's tweet read, "The biggest d**k in this situation is the dad who abandoned his son." To which the Biebs responded: "This Britt Meddler, I don't even know who that is, honestly. I wanted to immediately say 'Who is this lady?'" To be fair, Midler's response was way too harsh. Sadly, playing dumb won't win you any points here, Biebs—it'll just make you look, you know, dumb.
Blake Shelton And Gwen Stefani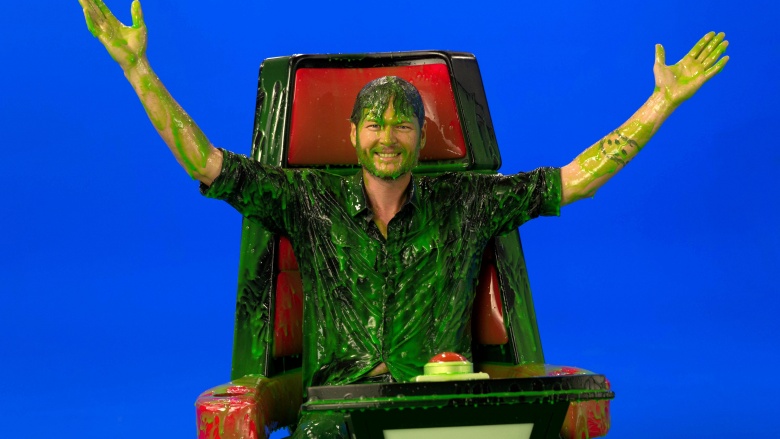 Getty Images
This week, The Voice cohorts, recent divorcees, and freshly minted couple Blake Shelton and Gwen Stefani proved they desperately need a lesson in "Reading the Room." After confirming their relationship Wednesday via Stefani's publicist, Shelton and Stefani each took a moment to tell the public how happy in love they were. "He's a pretty rad guy, I have to say that," Stefani told a local radio station. Shelton, meanwhile, tweeted about the "many great things happening" in his life. The tweet was mostly CMA-focused, though it was hard not to assume that part of it was referring to Stefani. Look: we're all for people being happy, and Shelton and Stefani are free to say or tweet how they feel. But considering the ink on both of their divorces has barely dried, their whole PDA nonsense comes across as exactly that: nonsense. For the time being, they're better off toning it down a couple notches, or maybe 50, until the dust has settled.
Gisele Bundchen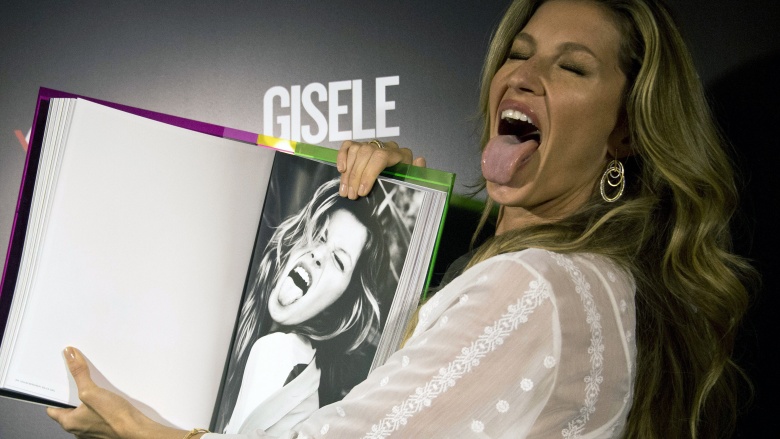 Getty Images
Supermodel Gisele Bundchen took to Instagram this week to thank the 1,000 fans who paid a ridiculous $700 to buy her eponymous coffee table book. "I'm feeling gratitude for the love and affection I received from everyone today at the launch of my book," the warped 35-year-old wrote, under a photo of her at peace. "Thank you for being present at this very special moment for me." A $700 coffee table book by Gisele. Hashtag blessed, hashtag love, hashtag give us a break.
50 Cent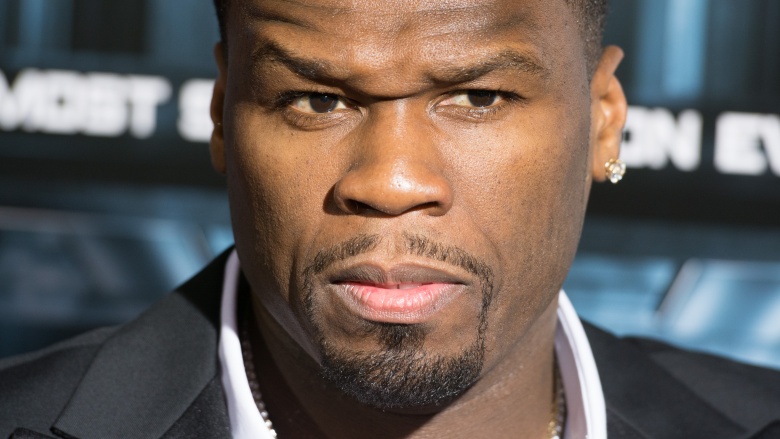 Getty Images
Notoriously outspoken rapper 50 Cent revealed during an interview on The Graham Norton Show that a bullet currently lodged inside his mouth has turned out to be a blessing in disguise. "[It's] great for oral sex," he quipped, referring to one of the nine bullets shot at him during a shootout outside his grandmother's home in 2000. File this under "Things we never want to hear from 50 Cent again." And speaking of 50 Cent...
Vivica A. Fox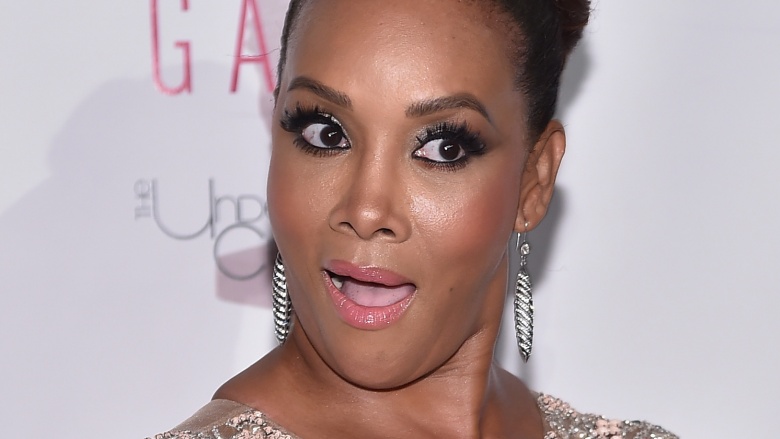 Getty Images
Fiddy pissed off just about everyone and their mother when he claimed the reason behind Empire's dip in the ratings was due to the show's focus on on "gay stuff" (his words—not ours). That apparently opened the door for 50 Cent's ex, actress Vivica A. Fox, to speak her piece on the matter. But instead of offering an honest and insightful comment, she went straight for the jugular by loosely insinuating that Fiddy might actually be gay. "First of all, you know the pot called the kettle black is all I'm saying," Fox said on the November 8 episode of Watch What Happens Live. Of course, 50 Cent had to respond. "Now she thinks I'm gay because I let her lick my a**," 50 Cent wrote on Instagram. "Wait, I didn't want her to, she forced me, my hands were tied. 50 shades of grey.." File this under "Yet another thing we never want to hear from 50 Cent again."
David Justice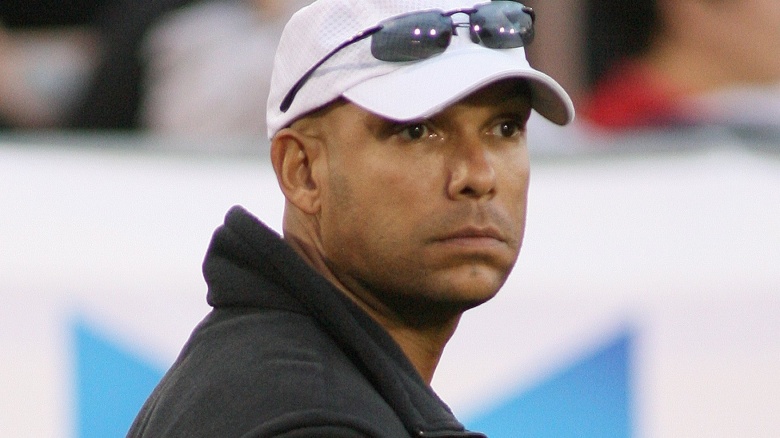 Getty Images
In the wake of Halle Berry's split from husband Olivier Martinez, one of Berry's most notorious exes, baseball player David Justice, seized the opportunity to rant about his relationship with the Oscar-winner on Twitter. Justice took particular issue with the long-standing rumors that he was physically abusive towards Berry, adding he wished that she had "squashed" them at the time they were everywhere. Justice also took things further by lumping him together with many of Berry's exes, including Eric Benet, Gabriel Aubry and Martinez. "Yup..Me,Eric,Gabriel and Olivier were all her 'Knight in Shining Armor',until it ends..Then we all become the worst guys in history." We're not going to bother taking sides here. But, come on: if ever there was a time NOT to air your dirty laundry, it would be now.