The Truth About Abigail's Unhappy Marriage In The Bible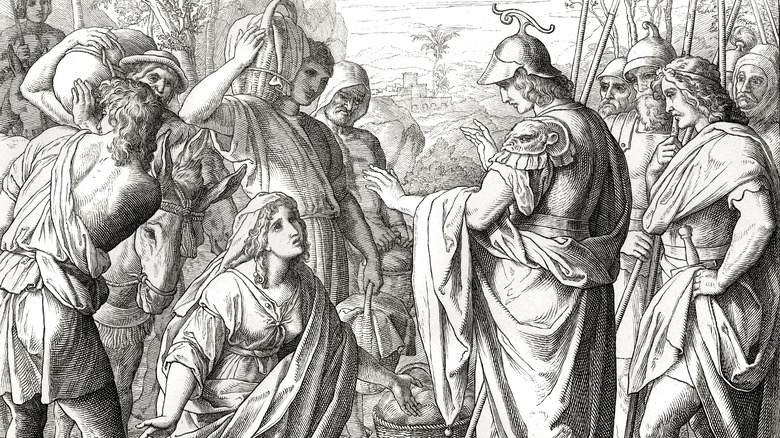 Culture Club/Getty Images
Abigail is considered one of the seven female prophets in the Hebrew Bible. She became known as one of the wives of David in the Old Testament, and she is the only woman in the book described as beautiful and intelligent, according to Jewish Women's Archive. While married to David, Abigail gives birth to Daniel, also known as Chileab, and both are hardly mentioned.
Interestingly, Abigail plays a definitive role in David's life before they are married. She was married to Nabal, a wealthy man who lives in Carmel, and her most important story in the Bible is told in 1 Samuel. In this portion of the text is a snapshot of her unhappy marriage, her diplomatic skills, and her lack of submission — a trait that was considered a desirable quality. Unfortunately, it is also the only tale in the Bible that focuses on Abigail.
When the Bible mentions Abigail and Nabal for the first time, they appear very different from one another, and it is easy to assume Abigail is not happily married. "His name was Nabal, and his wife's name was Abigail. She was an intelligent and beautiful woman, but her husband was surly and mean in his dealings — he was a Calebite," per 1 Samuel 25:3.
David almost killed Abigail's husband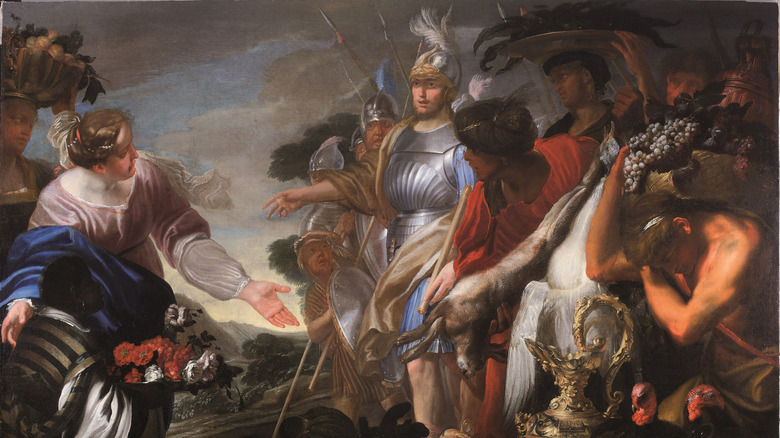 Heritage Images/Getty Images
David arrives in the city and sends one of his men to ask for provisions to Nabal. The wealthy man is offended and insults David, who plans to kill him. A servant tells Abigail what happened, and she finds a way to solve the problem. Abigail sends a feast to David and his men with lots of bread, cakes, meat, and wine. She rushes to the mountains where David is and tries to change his mind. "He is just like his name — his name means Fool, and folly goes with him. And as for me, your servant, I did not see the men my lord sent," she says (via 1 Samuel 25:25). That sentence makes clear how Abigail perceives her husband.
Abigail continues her speech by praising David: "The Lord your God will certainly make a lasting dynasty for my lord because you fight the Lord's battles, and no wrongdoing will be found in you as long as you live." David is impressed by Abigail and decides to let her husband live. When Abigail returns home, Nabal is having a feast, and he is drunk. Knowing her husband's character, she decides to wait until he is sober to tell him what she has done. In the morning, Abigail talks to Nabal, and he has a heart attack and dies ten days later. But Abigail doesn't remain a widow for very long and marries David shortly after her husband's death.