The Bizarre Story Of The MLB Player Who Hit A Fan With Two Foul Balls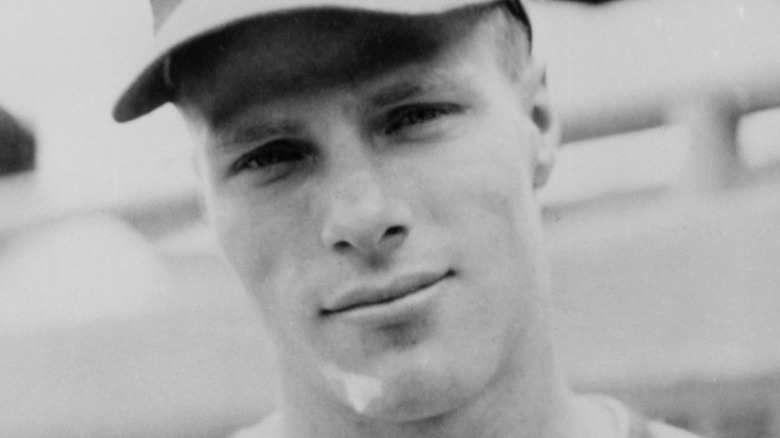 Photo File/Getty Images
On August 17, 1957, the Philadelphia Phillies played a day-time baseball game against the then-New York Giants. Part of a four-game series against the Giants, it was another blistering hot day at Philadelphia's Connie Mack stadium (via Wunderground). In attendance at the game was Earl Roth, who was the sports editor for the Philadelphia Bulletin. As reported by History, he was joined by his wife Alice Roth and their two grandsons in the press box behind third base.
The Roths, like most home team fans, were there to see the star of the team, outfielder Richie Ashburn. A six-time All-Star, Ashburn played for Philadelphia for over 12 years. With a lifetime batting average of .308 and a career spanning 2,574 hits (via Baseball Reference), Ashburn was well known the league over for extending his at-bats. According to Athlon Sports, Ashburn had a knack for continually hitting foul balls, thereby frustrating (and tiring) pitchers. In fact, the outfielder holds the record for foul balls at-bat, with 14 pitches being hit out of play while at home plate.
Two balls too many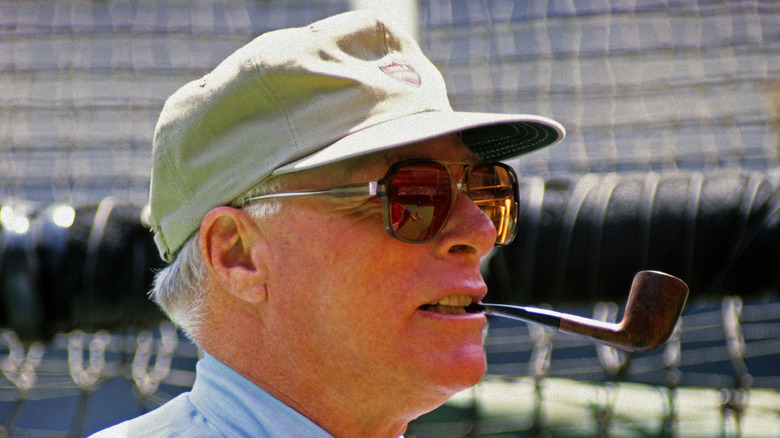 George Gojkovich/Getty Images
Richie Ashburn was having one of those games on August 17, 1957. During the second game of the four-game series, Ashburn continually hit balls out of play. During one of his at-bats, Ashburn hooked a ball over the third-base line, right into the press box. Alice Roth, enjoying the game with her family, was struck square in the face with the line drive, breaking her nose (via Fansided). The play was halted momentarily while medics attended to Roth. Eventually, the play resumed as medics took Roth out of the stadium by stretcher.
When the play resumed, the first pitch to Ashburn was hit foul. According to Forbes, Ashburn's line drive smashed into Roth — again — just as she was being escorted out of the stadium by medics on a stretcher. The foul ball hit Roth in the leg, breaking it.  As noted baseball journalist Bill Chuck tells it, the scene was a real mess, with blood everywhere.
The Phillies organization, along with Ashburn, made good on the situation. The outfielder had so much guilt over the incident that he went to visit Roth in the hospital the very next day. The team, meanwhile, took care of the family, giving Roth's grandchildren all sorts of swag and free tickets. According to Forbes, once she recovered from being hit by two foul balls, Roth continued going to Phillies games but chose to sit in the relative safety of the opposite side of the field.