The Story Of Martha And Mary In The Bible Explained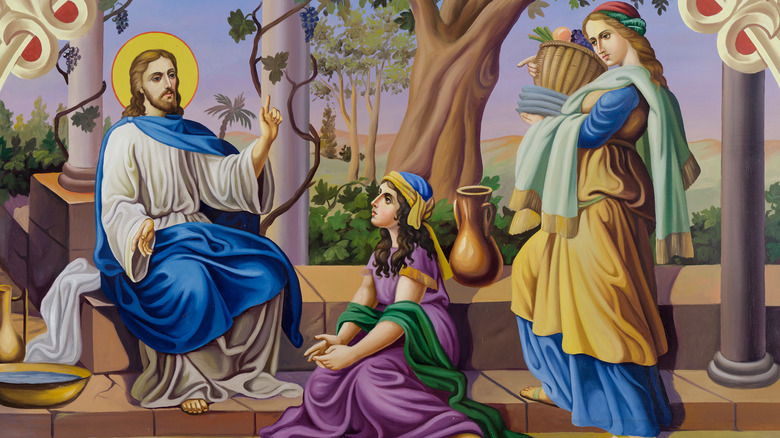 hramikona/Shutterstock
The Bible's tale of Martha and Mary is one that can help many determine what is most important at any given moment. The story is used to often demonstrate how we can be distracted by a lot of things, and in hindsight, lose track of more pressing issues. 
The story begins in Luke chapter 10, verses 38 to 42 (via Bible Gateway). In a village called Bethany, Jesus Christ pays a visit to the home of Martha and Mary — the sisters of Lazarus, a disciple he resurrected. Upon arriving at their home with his disciples, Mary sits at his feet. But Martha is preoccupied with the housework and preparations, despite inviting him into her home. Then, she realizes that Mary somehow isn't concerned at all about the duties of hospitality. Out of frustration, Martha complains to Jesus and asks that he demand her sister offer a hand to help her. But he doesn't scold Mary nor side with Martha. In more than one way, he implies that Martha needs to refocus her energy on the issue at hand, which was him speaking to him and his disciples.
Devotion: Martha vs. Mary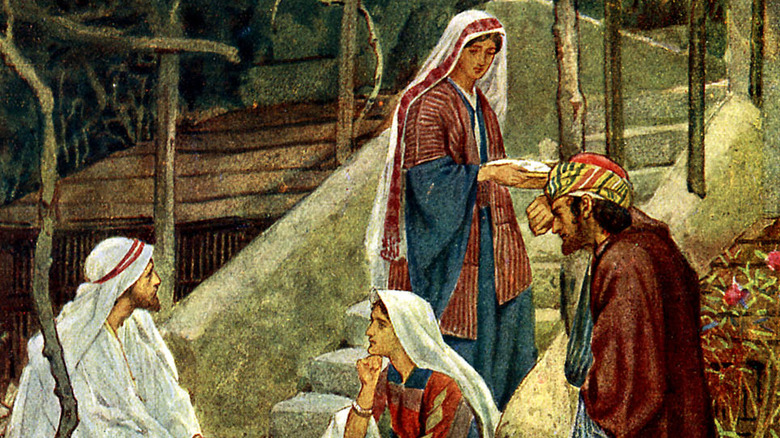 Culture Club/Getty Images
In response to Martha's complaints, Jesus says to her: "Martha, Martha. You are worried and upset about many things, but few things are needed — or indeed only one. Mary has chosen what is better, and it will not be taken away from her" (via Bible Gateway). 
According to Learn Religions, this story is meant to signify that Martha's priorities were misaligned. She failed to realize that the moment Jesus entered her home, she should've focused all her energy and attention on him. It is what Mary understood, and why she abandoned the household duties to sit at Jesus' feet and listen as he spoke. When Martha saw that, she became upset instead of joining Mary. Essentially, in her attempt to impress, Martha lost sight of what was most important: having Jesus in her home and listening to his good word. In conclusion, faith and devotion to Christ are supposed to be the main priorities in a Christian's life.