How KISS' Paul Stanley Really Feels About Metallica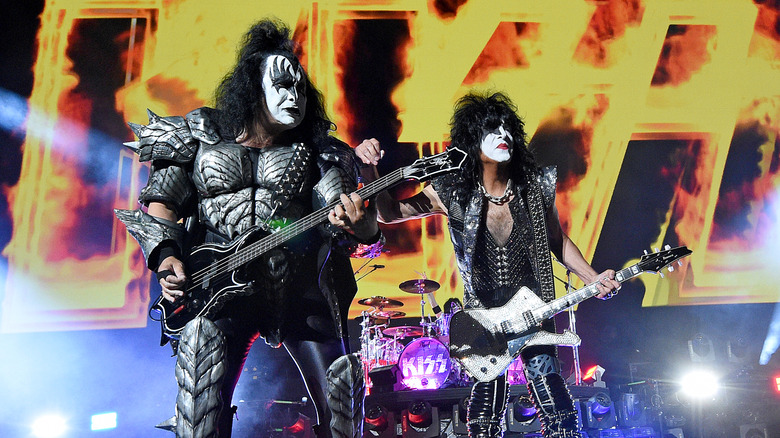 Kevin Mazur/Getty Images
The legendary rock band KISS has legions of fans around the world. The group has been performing since the early 1970s — almost 50 years now — and with plenty of rock 'n' roll hits and a wild stage show, it's easy to see why they still draw large crowds. The band was founded by bass player Gene Simmons and Paul Stanley, who takes on the duties of lead vocals and rhythm guitar. Although they are the only members of the original four-member group left, audiences still want to hear the band's hard-driving classics and see their explosive stage show. Interestingly, Stanley credits the band's longevity to his diverse musical influences (via Tidal).
Stanley said in an interview with Tidal that a range of musical influences from his younger days helped him craft some of KISS' most iconic songs. He grew up first listening to classical music with his parents, but as he grew older, he began to dabble in Motown, doo-wop, and even bluegrass music. And his love for a range of musical genres continued as he went on to become not only an iconic star but a best-selling author, artist, and restaurateur. That's why Stanley's praise of the heavy metal band Metallica is no surprise at all.
Paul Stanley celebrates Mettalica's Black Album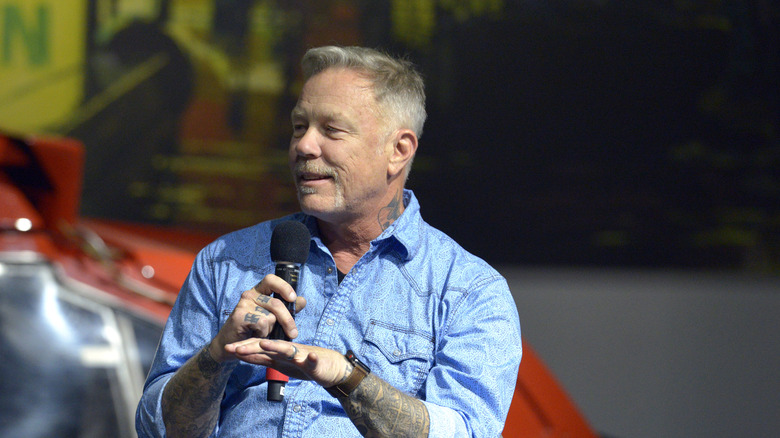 Michael Tullberg/Getty Images
Metallica's self-titled 1991 album, commonly referred to as "The Black Album," turned 30 years old on August 12, 2021, and Stanley joined other musicians in celebrating the group's milestone. "How could you not be a Metallica fan?" he asked in an interview with Classic Rock Magazine, per Louder Sound. Stanley says former KISS drummer Eric Carr, who died in 1991, introduced the band to Metallica in its early years.
According to Stanley, The Black Album is "what did it" for him. "'Enter Sandman' — that song really flicked a switch, it changed something." And although he credits the song for helping Metallica expand its audience, he also praised their independence. "But the most important thing when you are a band or a creative person is to do what you want. Kudos to Metallica for that," he told Classic Rock Magazine. "Where they've gone since The Black Album, and factoring in their beginnings, is nothing less than amazing. Their appeal became massive, in capital letters, because it crossed boundaries. That's always a great plus."
Metallica is reissuing The Black Album next month as a deluxe box set in honor of its 30-year milestone.