Duran Duran Could've Worked With Michael Jackson. Here's What Happened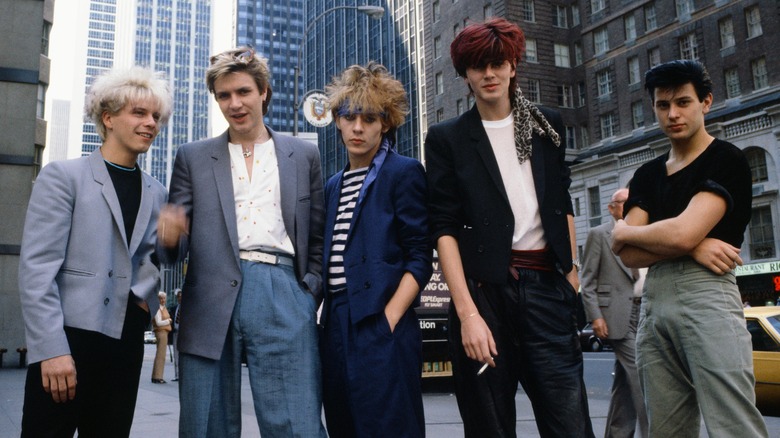 David Tan/shinko Music/Getty Images
One of the best things about the passage of time is that eventually, all the tea does get spilled. For instance, there's the revelation by the members of Duran Duran during a recent appearance on "What Happens Live With Andy Cohen" (via NME). Duran Duran singer Simon Le Bon and keyboardist Nick Rhodes recounted a story involving the King of Pop himself, Michael Jackson.
Circa 1984, Duran Duran was on top of the world. Coming off the Sing Blue Silver tour (via Duran Duran) in support of their album "Seven and the Ragged Tiger," the band was on a much needed break. While hanging out at home, Nick Rhodes received a very unexpected call. As it turned out, Michael Jackson was on the line. Well aware of the mark Duran Duran was making on the world, and especially impressed with their song "The Reflex," Jackson wanted to do a some sort of collaboration with them (via RTT News).
Synth meets pop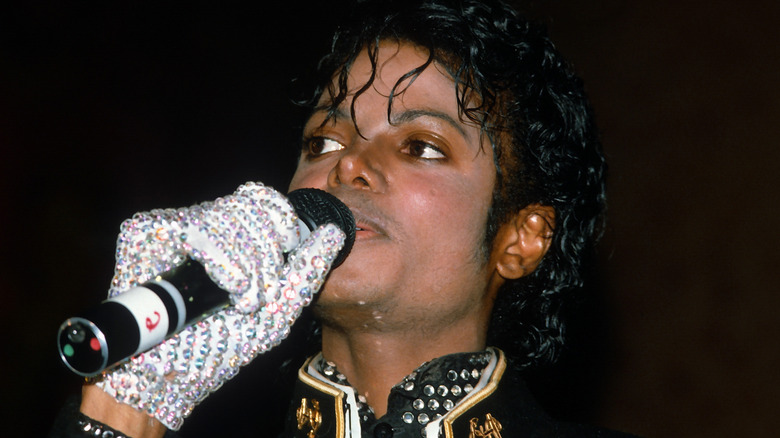 Yvonne Hemsey/Getty Images
Rhodes, thinking he was being pranked by the band, played along with the call, until he realized it really was Jackson. "After about a minute I thought, 'Oh my God, it is Michael Jackson isn't it,'" as Rhodes related the story to Cohen. The next day, Rhodes brought up the strange call with the rest of the band. "I go to everyone, 'Hey Michael Jackson called last night. Do you fancy maybe doing a song with him?'" Rhodes told Cohen. The rest of the group's response? A resounding "Nah" (via NME).
The group would go on to release their live album based on the Sing Blue Silver tour late in '84. Called "Arena," the album featured one new single, "The Wild Boys," and live versions of the band's biggest hits. The album peaked at number 4 on the Billboard 100, certified double platinum (selling over 2 million units) in 1985 (via RIAA). Jackson, meanwhile, traveling the country with his brothers on the "Victory" tour (via ABC News), continued to make money by the truckload with his 1982 release "Thriller." Already on the second of nine continuous years on the Billboard 100 (via Billboard), "Thriller" was still a cultural juggernaut for Michael Jackson. No doubt he was okay with Duran Duran's rejection.