What Was Ed Asner's Net Worth When He Died?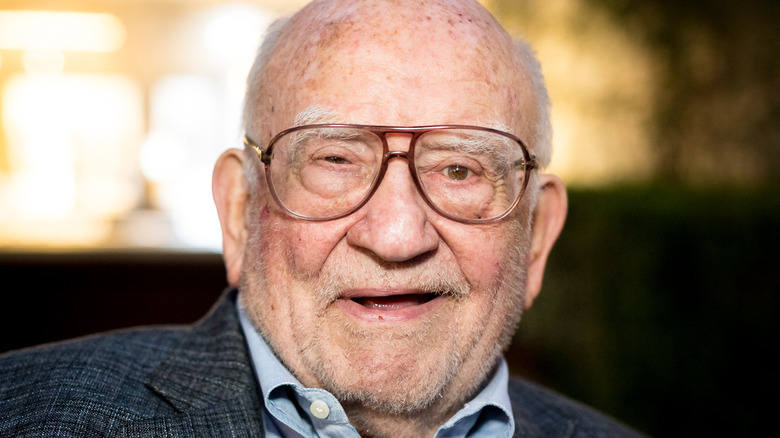 Greg Doherty/Getty Images
ABC7 News reports that one of America's most noted and award-winning actors, Ed Asner, has died. He was proclaimed deceased on Sunday, August 29th at 91 years of age. In addition to his Hollywood legacy, he left behind four children and a long-standing history of autism activism (via ET Online).
In a touching tweet this afternoon (Via Twitter), his son said his final goodbye, stating, "We are sorry to say that our beloved patriarch passed away this morning peacefully. Words cannot express the sadness we feel. With a kiss on your head — Goodnight dad. We love you."
Details surrounding his death are unclear, but what is known is that a large piece of Hollywood's history will be buried with him. Whether you recall his youthful personification of Lou Grant on "The Mary Tyler Moore Show," or his thought-provoking performance in the hard-hitting drama "Roots," or his beloved turn as Santa Claus on "Elf," or the way his venerable vocals brought the movie "Up" to life, there's no doubt that his presence is forever emblazoned into pop culture.
Ed Asner's net worth was approximately $10 million (or more) at the time of his death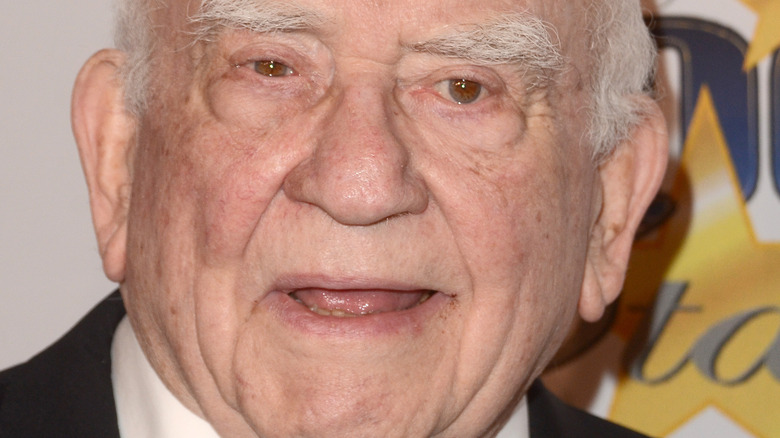 Kathy Hutchins/Shutterstock
According to Wealthy Persons, this record-breaking Emmy Award winning actor had a net worth of approximately $12.5 million at the time of his death in 2021. Celebrity Net Worth reports a slightly lower estimate, projecting his net worth to be approximately $10 million.
While both estimates sound like an astronomical amount of cash and assets, they are not truly reflective of Ed Asner's six decades' worth of acting work. To put some perspective on the subject, modern-day actors are sometimes offered hundreds of millions of dollars in revenue to appear in a single film (via Olhar Digital). In stark contrast, Ed Asner, who was given the accolade of being the only male actor in history to receive seven primetime Emmy Awards, appears to have accumulated significantly less wealth. Through this lens, we can see how Hollywood has progressed in its willingness to compensate actors, a move Asner was likely instrumental in, given the fact that he was formerly the president of the Screen Actors Guild (via Deadline).