The Heart-Wrenching Death Of Iron Butterfly Drummer Ron Bushy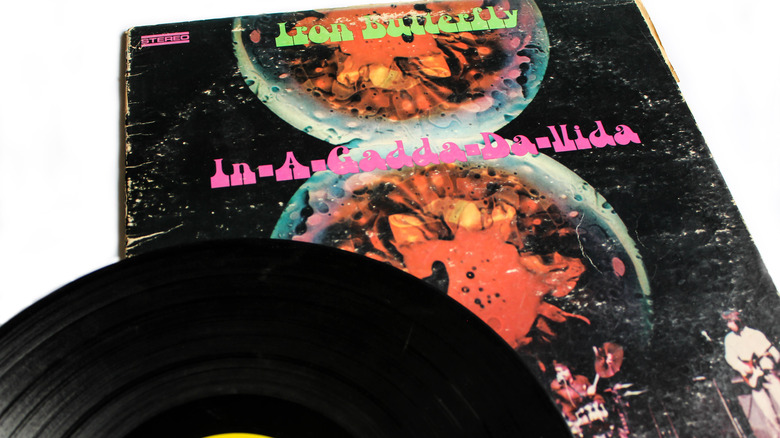 Blueee77/Shutterstock
Ron Bushy, the beloved longtime drummer for the psychedelic rock band Iron Butterfly, died on Sunday, August 29th, 2021, at the age of 79. Perhaps most famous for their hit song "In-A-Gadda-Da-Vida," which was released in 1968, Bushy served as Iron Butterfly's drummer from 1966 until his death. Their legendary 17-minute hit, which featured a critically acclaimed heavy drum solo by Bushy, took over the airwaves in the late 1960s, becoming a Top 40 radio hit and helping the album of the same name sell over 30 million copies, according to Blabbermouth. 
Bushy and the band continued to record and perform music, with Bushy serving as the drummer on all six of their studio albums, including "Ball," "Metamorphosis," and "Sun and Steel." Although the band split up twice, once in 1971 and again in 1985, Bushy rejoined the band each time, and was featured in all future combinations of the band's member changes. Prior to joining Iron Butterfly, Bushy also briefly played with the band Voxmen.
Ron Bushy died from complications from esophageal cancer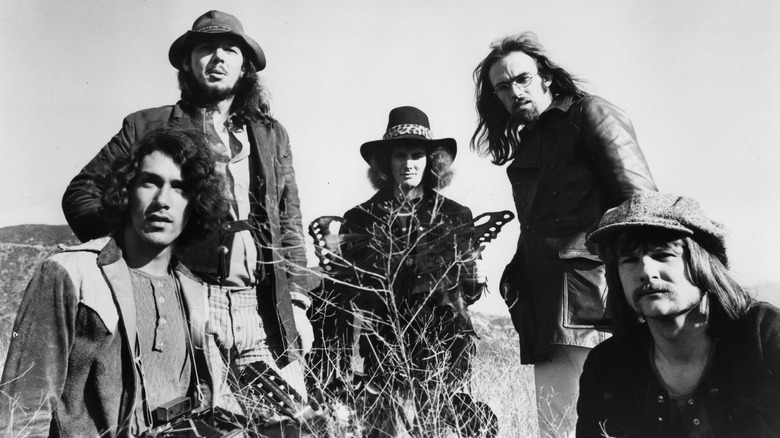 Michael Ochs Archives/Getty Images
Bushy had previously been diagnosed with esophageal cancer. He died from complications from the disease at the UCLA Medical Center in Santa Monica, California, with his family at his side. Bushy is survived by his wife, Nancy, as well as three daughters and six grandchildren, per Blabbermouth. "Ron Bushy, our beloved legendary drummer of Iron Butterfly, has passed away peacefully, with his wife Nancy by his side, at 12:05am on August 29th at UCLA Santa Monica Hospital. All three of his daughters were also with him. He was a real fighter. He was born Dec 23, 1941. He will be deeply missed!" the band said in their official statement following his death, via Entertainment Weekly. 
Fans of Bushy were saddened to hear of the news, and many took to social media to express their sorrow at his passing. "RIP Uncle Ronnie. You will be missed by so many. We love you and know you will be rocking out in heaven...IN – GADDA- DA-VIDA will live on for eternity," fan @petergadiotgirl posted to Twitter. Another fan responded to the sad news: "There's a new drummer in heaven. All the others can go sit in the audience now."