The Heart-Wrenching Death Of Lee 'Scratch' Perry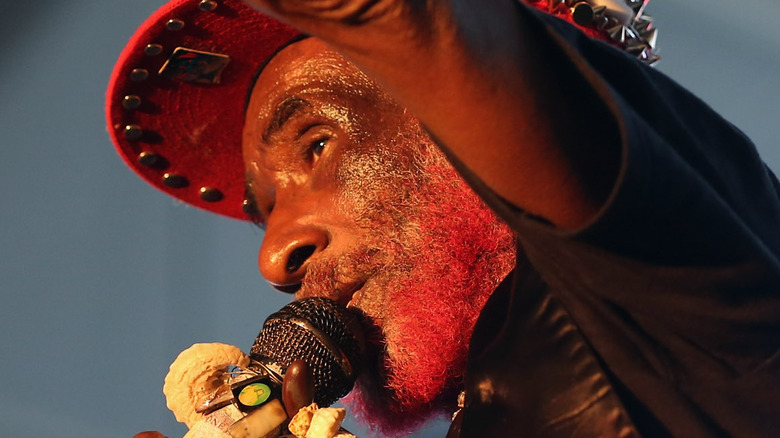 Karl Walter/Getty Images
It was a heartbreaking moment for his fans around the world when news broke that Lee "Scratch" Perry, the reggae producer and dub innovator extraordinaire who had pushed the boundaries of Jamaican music and influenced countless artists across a plethora of genres, had died in hospital on August 29, 2021 (via The Guardian). He was 85, and while his passing after a short illness may not be unexpected at such a grand old age, the announcement was certainly a shock in light of Perry's boundless longevity. According to Songkick, Perry was touring extensively as recently as July 2020, with more concerts booked for 2021. Similarly, multiple new Lee "Scratch" Perry releases continued to emerge each year, with more announced just days before his death (per XLR8R). Amid such relentless productivity, many had assumed the Perry story was far from over.
Fellow reggae icon DJ David Rodigan paid tribute to Perry, claiming that the late producer's "​​sonic sound waves transformed our lives," while according to the British novelist Hari Kunzru Perry's achievements deserve to be considered outside the bounds of music alone: Perry was "one of the greatest artists in any medium of the last 50 years, Kunzru claimed. "Much of our lives (whether we know it or not) are lived in sound worlds he created" (via The Guardian).
Lee "Scratch" Perry: self-confessed musical madman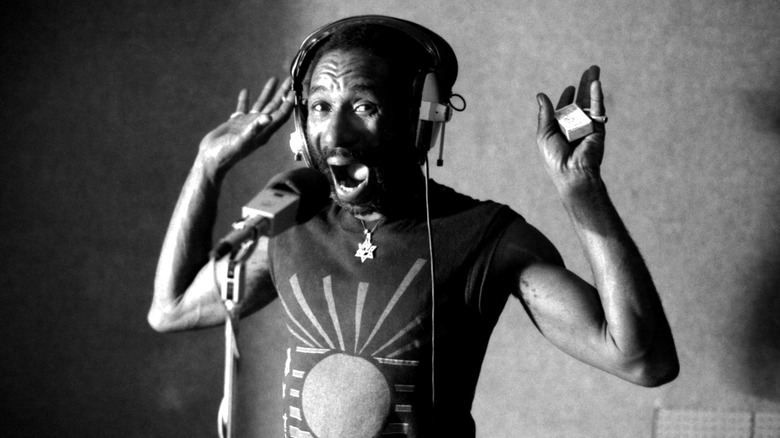 David Corio/Getty Images
A potted history of Lee "Scratch" Perry is close to impossible considering the great experimentalist's manifold achievements. However, the pedigree of those with whom he chose to collaborate in his early days and in his later career demonstrate his singular role in 20th-century music. From ska superstar Prince Buster and reggae icons Bob Marley & The Wailers to punk supremos The Clash and hip-hop heroes The Beastie Boys, the crème-de-la-crème turned to Perry again and again for more than six decades, according to All Music. His self-built studio in Jamaica, Black Ark, became a place of pilgrimage for musicians seeking to rediscover their edge, including Paul McCartney, until Perry burnt the studio to the ground in the hope of ridding it of evil spirits in 1983 (per The Guardian). Perry was a devout Christian, whose own brand of mysticism was infused into his music and working practices.
One of the final recordings Perry made during his lifetime was a collaboration with the Canadian drone jazz band New Age Doom, an album that will now be a posthumous release. "Be good, be pure, be clean, and listen to your dreams ... Life is an experiment." (via YouTube)