How The Glamour Girl Slayer Of The '50s Lured His Victims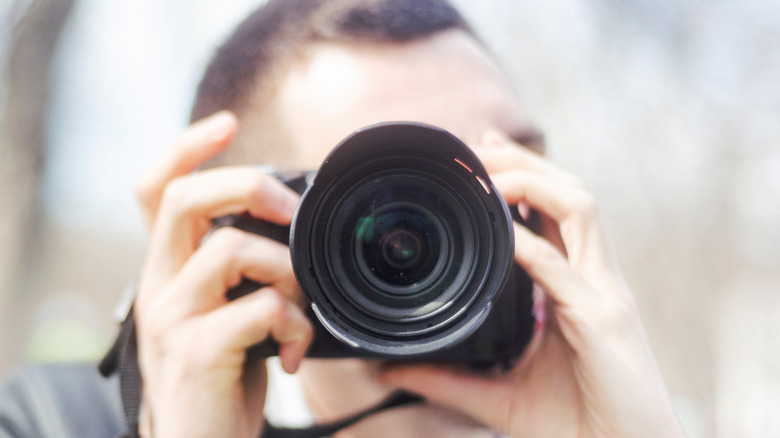 Jaem Prueangwet/Shutterstock
During the summer of 1957, Judy Ann Dull, a 19-year-old pin-up model, received a phone call from a man named Johnny Glinn. He introduced himself as a photographer who wanted to take pictures of her for a magazine cover for $50. When the man came to pick her up at her apartment, Dull's roommates didn't notice anything strange, and he even gave them his phone number. According to Deranged LA Crimes, when Dull waved them goodbye, it was the last time her friends saw her alive.
Dull entered the photographer's apartment and found out she had fallen into a trap. The man tied her up, took pictures of her in her underwear, and sexually abused her multiple times at gunpoint. Her killer drove her into the desert, strangled her with a rope, and abandoned her body there, History reports. She was the first victim of Harvey Glatman, who became known as the "Glamour Girl Slayer."
When she didn't return home, her friends tried to call the number the man gave them, but they found out it belonged to a machine shop. They contacted the police, and Dull's body was found in December, four months after the crime. However, the identification took some months.
In the meantime, Glatman covered a wall with the pictures he had taken of Dull and started looking for new victims (via History). Glatman had different ways to approach his victims, but there was something in common: The killer always convinced them to pose for pictures.
Harvey Glatman convinced his victims he wanted them to be models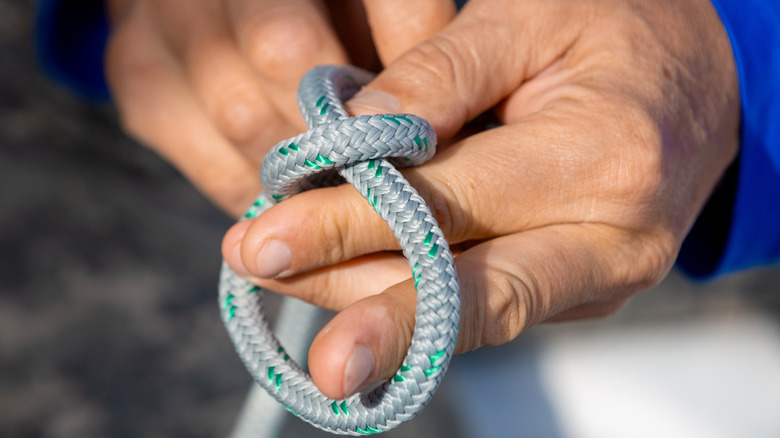 Georgy Akimov/Shutterstock
When he met secretary Shirley Bridgeford, she was a divorced mother of two. She signed up for the lonely hearts club and met Glatman, who introduced himself as George Willams. He took her on a date in March 1958, and she never returned home (via Deranged LA Crimes). During their date, Glatman convinced her to take bondage pictures for a magazine. Bridgeford suffered just as Dull did, and her body was thrown behind a cactus (via Murderpedia). His third victim was Ruth Mercado, a pin-up model and part-time stripper. Glatman also strangled her with a rope and left her body in a remote area.
In October 1958, Loraine Vigil, a 28-year-old aspiring model, received a call from her agency saying a man would pick her up for a job. When Glatman arrived, he introduced himself as Frank Johnson. Everything seemed normal until they reached the Santa Ana Freeway, and the man started to speed up the car and not answering her questions. Then he stopped the car, saying they had a flat tire and produced a gun.
When she refused to undress, Glatman shot her in the thigh. She fought back and got his pistol away from him. Luckily, a police car was passing by, and Glatman was arrested. He was sentenced to death and said that "It's better this way ... I knew this is the way it would be" (via Murderpedia). He was convicted and executed in 1959.