The Bizarre Reason Paul McCartney Was Jailed In Germany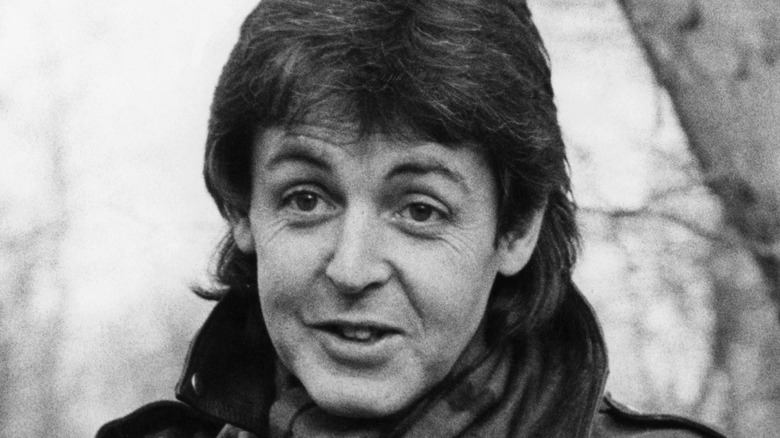 Keystone/Getty Images
By almost any standard of success, The Beatles are one of the most popular musical acts in history. Many of their rock-and-roll exploits have been recorded in provocative detail and known by millions over the years. While perhaps not as hedonistic as other legendary rock bands, like The Rolling Stones and The Who, the Fab Four had their own brushes with drugs and the authorities that added to their larger-than-life image. One of their lesser-known escapades occurred early in the band's career, before the arrival of drummer Ringo Starr, in the midst of a pretty disastrous German tour that defined the early struggles of the lads from Liverpool.
According to Mental Floss, the band had been playing in Hamburg, Germany in 1960, but were asked to leave the country after a series of complaints. Paul McCartney and then-drummer Pete Best were packing up in a dark room. They hit upon a scathingly brilliant idea: attach a condom to the wall and light it on fire to illuminate the situation. The improvised lighting resulted in McCartney's brief stint inside a German jail.
McCartney was deported from Germany afterward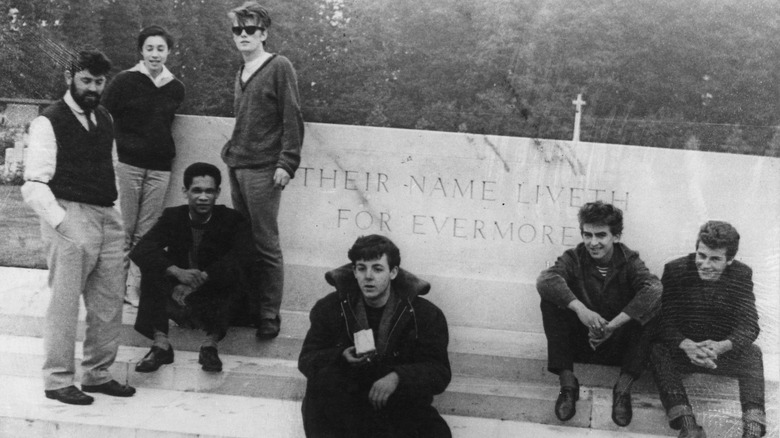 Keystone Features/Getty Images
According to Ultimate Classic Rock, the Hamburg tour had been a bit helter-skelter for weeks. George Harrison was sent back to Liverpool for being 17, too young to play past curfew. The Beatles also had a less-than-ideal relationship with the owner of the club they were playing at, who terminated their contract once he learned the band had entered an agreement with one of his rivals. When the club owner discovered the burn marks on the wall from the apparently flammable contraceptive, he phoned the police and accused McCartney of arson, failing to point out that the building was made of non-flammable stone.
The police kept McCartney and Best in jail overnight, and in the morning arranged for the two Liverpudlians to join Harrison on the deportation list and return to the United Kingdom. Just John Lennon and original Beatles bassist Stu Sutcliffe were left in Hamburg. Lennon went to join his deported colleagues 10 days later. Sutcliffe would stay behind, having started a relationship with a German woman and enrolled in the Hamburg School of Art; tragically, he would die from a brain hemorrhage in Hamburg just two years after McCartney's brief imprisonment (via Beatles Timeline). The 1960 Hamburg trip showed just how far the Beatles would come when they reached global stardom and immortality.