Here's What Might Have Happened To El Chapo's Drug Money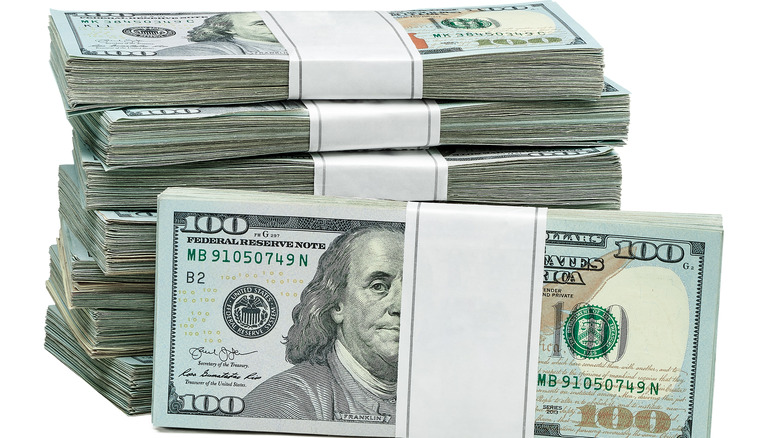 Harun Ozmen/Shutterstock
During the 1980s, Colombian cartels had to rethink their trafficking routes, and Mexico emerged as the perfect partner due to its location, Council on Foreign Relations reports. It would not take long until the Mexican cartels built an international reputation, especially for the Sinaloa cartel, led by Joaquín Guzmán, known as "El Chapo."
According to the Washington Post, El Chapo brought tons of cocaine per year to the United States, often using sophisticated tunnels. The drug lord expanded his business by also selling weed, heroin and other drugs in different countries. "I supply more heroin, methamphetamine, cocaine and marijuana than anybody else in the world. I have a fleet of submarines, airplanes, trucks and boats," El Chapo once said (via Reuters),
For many years, he was the most powerful drug lord in the world and became as influential as Pablo Escobar. El Chapo was also ranked as one of the wealthiest people in the world between 2009 and 2013 (via Forbes). Two years ago, he was sentenced to life in prison, a sentence he's serving at a Supermax prison in Colorado, reports The U.S. Sun.
The drug lord had the best life that money could buy. He reportedly had multiple beach houses and ranches, traveled to Switzerland to have skin treatments, and had a zoo at home (via AP News). But what happened to his money?
El Chapo is a billionaire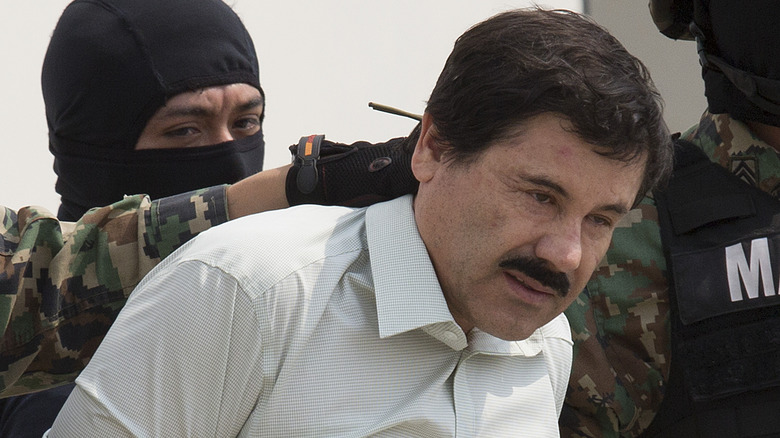 Bloomberg/Getty Images
Obviously, drug lords don't bother paying taxes, making it difficult to tell exactly (or even approximately) how much they are worth. However, there is no doubt El Chapo is a billionaire. According to Forbes, his fortune is evaluated at $1 billion, but some authorities believe he is worth as much as $12.6 billion (via CNN). His attorneys fiercely denied the claims and even said El Chapo was struggling with money.
Although El Chapo lost part of his money as part of the justice process, it was impossible to track his entire fortune. Of course, he could not hide billions in a desert, and he had help from banks. El Chapo had millions of dollars hidden in off-shore accounts, and he had the support of European bank HSBC to launder part of his fortune, sending it to countries such as Myanmar and Sudan, BuzzFeed reports.
El Chapo used the cartel's money to buy legal businesses in Mexico — another money laundering technique. The cartel money is also invested in farms, sports teams and shopping malls in Mexico, The Infographics Show (posted on YouTube) reports. There's also the possibility of stashes of plain, hard cash here and there.
According to his wife, Emma Coronel Aispuro, the media exaggerated the numbers, and he is a humble man. However, this year she was arrested, and documents prove that she manages her husband's fortune (via NPR).