The Devastating Death Of Willard Scott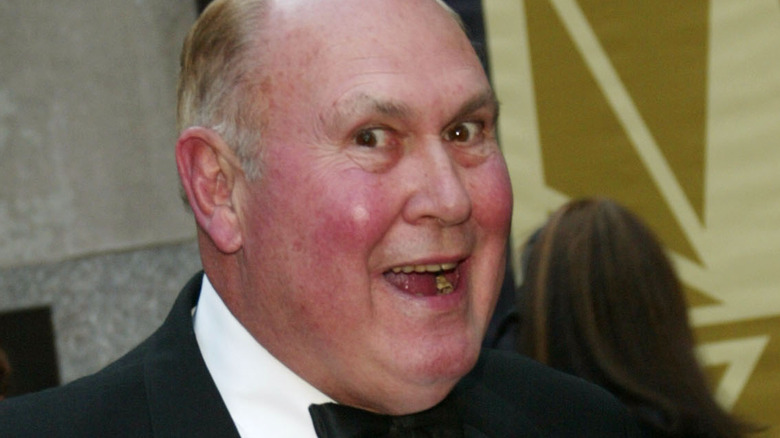 Evan Agostini/Getty Images
The world is saying a sad farewell to legendary weatherman and "Today Show" icon Willard Scott, who died today at the age of 87. Scott, who left "Today" in 2015 and was succeeded into the prime weather anchor slot by Al Roker, left behind an indelible legacy over his 65 years at NBC, including 35 at "Today," NBC News reports. Known for his showmanship, The New York Times writes, there was no costume too outlandish, no joke to corny for Scott if it would entertain his audience. As he said to The New York Times in 1987, after Scott dressed up as Carmen Miranda to benefit the USO, "People said I was a buffoon to do it. Well, all my life I've been a buffoon. That's my act (via NBC News)."
Roker paid tribute to his late friend on Twitter, "We lost Willard Scott passed peacefully at 87 surrounded by family, including his daughters Sally and Mary and his lovely wife, Paris. He was truly my second dad and am where I am today because of his generous spirit. Willard was truly a broadcast #icon." Former "Today" co-host Katie Couric also mourned his passing. " I am heartbroken that the much loved Willard Scott has passed away. He played such an outsized role in my life & was as warm & loving & generous off camera as he was on. Willard, you didn't make it to the front of the Smucker's jar, but you changed so many lives for the better."
Willard Scott had a long and diverse career, beyond just weather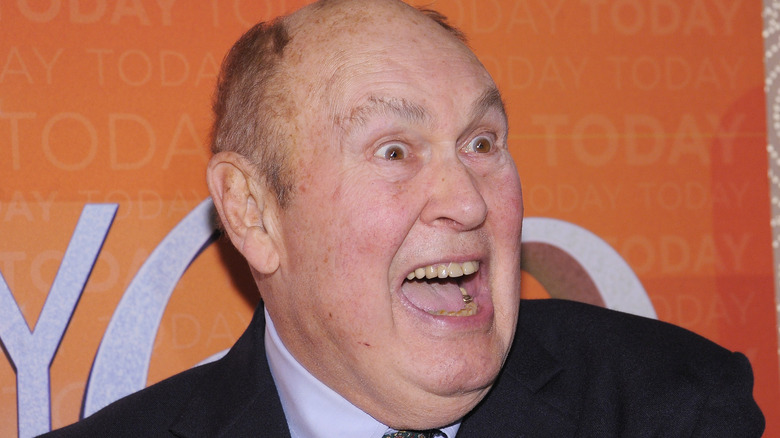 Michael Loccisano/Getty Images
While primarily known for his career as a meteorologist, Willard Scott actually started his career in NBC in 1955 on the improvised radio comedy show "The Joy Boys" (via NBC News). From there, he moved into children's shows, eventually becoming the local Washington, D.C. NBC affiliate, joining "Today" in 1980.
In 1983, Scott began a new tradition at the show. On request, he wished a viewer's mother a happy 100th birthday. Ever since then, the show airs shout outs to people celebrating their 100th birthday, as nominated by viewers.
What is less well known is that in his life Scott played a number of notable clown characters. He was the first actor to portray the character of Ronald McDonald, according to NBC News, appearing in commercials in the D.C. area in the '60s. He also appeared on television as the beloved character of Bozo the Clown, The New York Times reports.
Scott was preceded in death by his first wife, Mary Dwyer. He is survived by his second wife, Paris Keena, and daughters Mary Phillips and Sally Scott (via The Washington Post).