The Unexpected Way 9/11 Impacted The Comedy Industry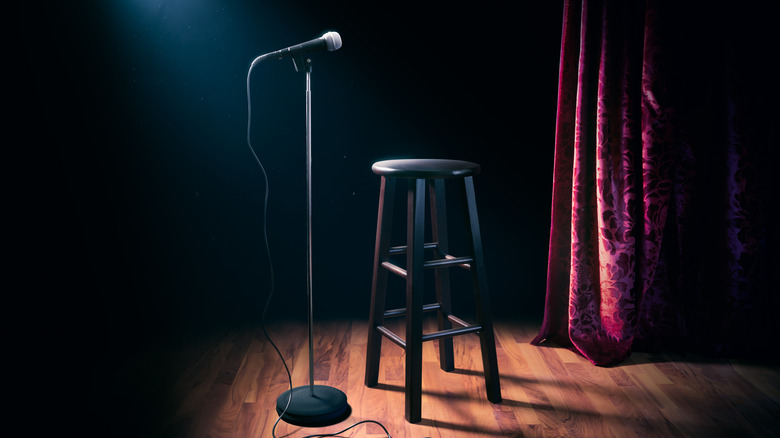 Fer Gregory/Shutterstock
If you were old enough to remember when the 9/11 terrorist attacks happened and were a fanatic of various forms of media back then, you'll also probably remember how much entertainment changed in the aftermath of the devastating ambush. Well, it surely did change American media forever.
According to The Washington Post, life after 9/11 impacted every facet of the entertainment industry, from books and film to sports and even theater. The brazen terrorism that occurred on that September day was a shock to the nation and the world. The country was in disbelief, and a period of much-needed salvation would follow. But what other way to assuage and ease collective pain than to look to the creatives to provide some enjoyment? The common saying is that "laughter is the best medicine." Finding some laughs would've been the main goal during those dark times, but it was neither here nor there. Like all the other entertainment forms, comedy was heavily impacted by the tragedy. Insomuch that it was affected the most.
The toll 9/11 took on comedy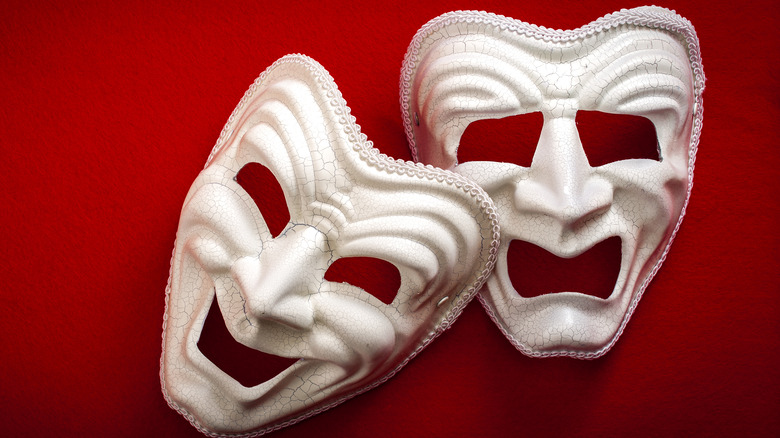 Victor Moussa/Shutterstock
Per The Washington Post, no other genre of entertainment was impacted the way comedy was. It got the brunt of it. Yet, the worst was how that change was almost immediate. All the risky and controversial forms of humor had to stop, such as parody and satire. Even the political jokes ceased. The New Yorker magazine halted cartoons in their first issue after the attack. The last time the magazine released a cartoon-less issue was after the atomic bombings of Hiroshima in 1945 (via The Washington Post).
In addition, television saw a shift. Stand-up comedy took a hit as well. No one was going to watch any comic try and crack a joke. And with Islamophobia a growing and rising concern, there were just certain "jokes" that were not appropriate.
Even "Saturday Night Live," a decades-old popular late night comedy show, changed, per Rare. And that wasn't the only late night show that transformed as a result of 9/11 — many others did too (via Indie Wire). Life just wasn't funny anymore, and it continued to demonstrate in a lot of areas.
One thing is for certain — things did return just as quickly. Several comedy movies were released after that time, and one of the first was "Zoolander" (via Decider) — a film that will always be remembered for coming out after 9/11. The following year, the top comedy movie of the year was "Austin Powers" sequel "Goldmember," per The Numbers.
The topic will be explored in "Too Soon: Comedy After 9/11" premiering on Vice on September 8.