Here's What We Know About The Newly Identified 9/11 Victims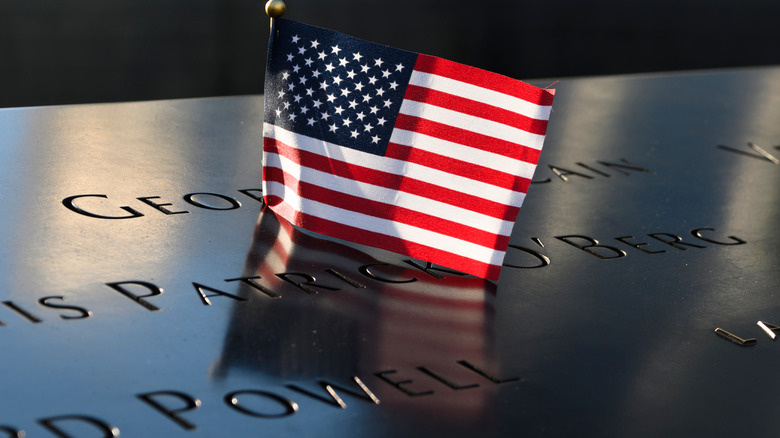 KMS Photography/Shutterstock
Just ahead of the anniversary of the 9/11 terrorist attacks, New York City officials have identified two new victims nearly 20 years to the day of the devastation, reports NBC New York. There were almost 3,000 people who perished in the attacks. Some of those victims' bodies were found, but others were never fully recovered — many so badly burned that they were partially or barely identifiable. In the years after the deadly terrorist attack, the city's medical examiner office launched a comprehensive DNA initiative aimed at determining the unidentified victims.
According to the latest report, the victims identified are a woman named Dorothy Morgan from Hempstead, New York, and a man whose identity will stay hidden per his family's request. They are the 1,646th and 1,647th victims to be identified and confirmed through DNA, respectively. The chief medical examiner said that this was a promise that the examiner's office has kept and will continue to research and recover.
"Twenty years ago, we made a promise to the families of World Trade Center victims to do whatever it takes for as long as it takes to identify their loved ones, and with these two new identifications, we continue to fulfill that sacred obligation," said Dr. Barbara Sampson. "No matter how much time passes [sic] since September 11, 2001, we will never forget, and we pledge to use all the tools at our disposal to make sure all those who were lost can be reunited with their families."
The new victims found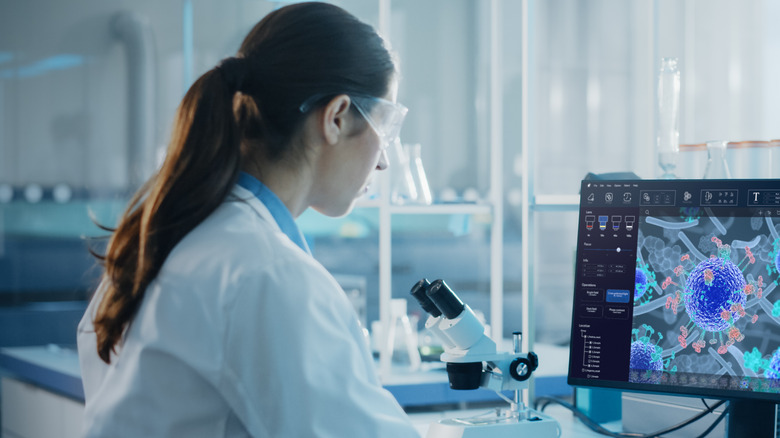 Gorodenkoff/Shutterstock
In the days after 9/11, many bodies at the site of the attack, which was called Ground Zero, were found. The remains of Dorothy Morgan were initially discovered in 2001, and the unnamed male victim was identified using DNA samples taken from remains found in 2001, 2002, and in 2006. Both identifications are the most recent the medical examiner has announced since 2019. Prior to that, another victim was identified in 2018, per New York's Office of Chief Medical Examiner (OCME). Sadly, however, there are still over a thousand more people to be identified, as 40 percent of 9/11 victims are still unidentified, according to CBS News.
Over the years, the OCME have continued to use new DNA technology in their research to help bring names and identities to the remains found. Since 2001, all remains found have been kept by the OCME and preserved for analysis. As DNA technology advances, the office adapts and implements updated methods in their studies (per Reuters).
The news will continue to bring some closure to the families who've yet to get confirmation that their loved one has been officially identified.