The Truth About Roald Dahl's Double Life As A Spy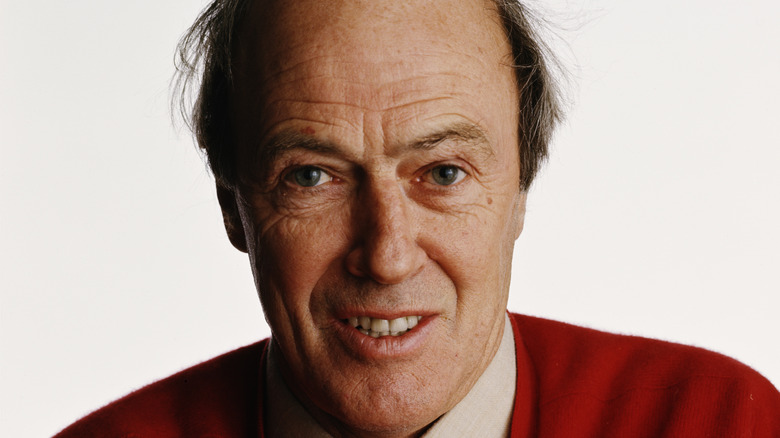 Tony Evans/timelapse Library Ltd./Getty Images
Roald Dahl is one of the most popular and influential children's writers of the 20th century, with witty and whimsical stories like "Charlie and the Chocolate Factory" and "Matilda" beloved by millions across generations. While the author was not exclusive to writing for young audiences, it is his personal life that would surprise most of his readers, as the author narrowly escaped death after crash landing in the desert during World War II, an incident that would directly lead to his career as a writer — and a spy against the United States (via History).
Dahl, a Royal Air Force pilot during World War II, ran out of fuel when flying over the Egyptian desert and fractured his skull in the heavy crash landing. He survived and returned to a friendly base, but suffered from headaches that made further flight impossible. In 1942, he was sent across the pond to the United States to give lectures and help bring the Americans into the war effort, where he was approached to write about his experiences. Within a year, he had found success as an author and was recruited for the British Security Coordination (BSC), a secret organization created to spy on Uncle Sam.
Roald Dahl worked with Cary Grant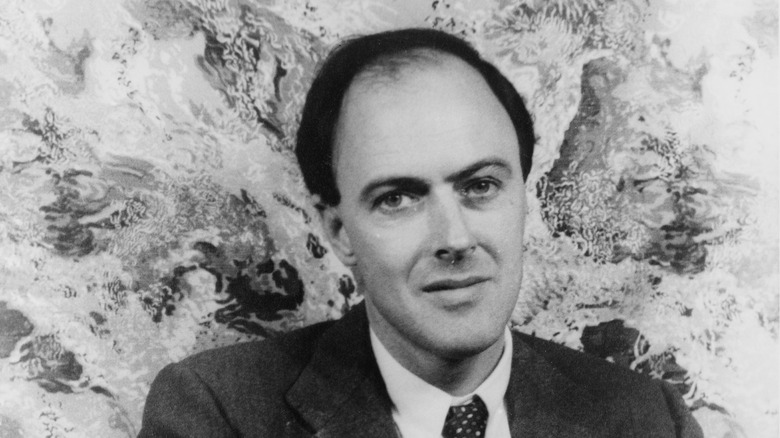 Donaldson Collection/Getty Images
Per History, the BSC's mission was to promote pro-British and anti-Nazi propaganda in the States, while fighting the isolationist attitude of the country during the early years of the Second World War. Since the work was largely propaganda-based, those in the entertainment industry were targeted to be spies, given their charisma and connections. Dahl, who had developed a relationship with Franklin and Eleanor Roosevelt, reported back across the Atlantic about the attitudes of the American president.
According to History Collection, he also worked with popular actor Cary Grant. Grant had been reporting about Nazi sympathizers in Hollywood, including swashbuckling star Errol Flynn. Grant and Dahl cooperated with creating the messages that would denounce the isolationist America First policies. Dahl, a charming 27-year-old in a time when young men were overseas, also found himself a constant dinner guest at the request of several women in power and was able to get some propaganda in over pillow talk with actresses and congresswomen. It's no wonder Dahl was the perfect fit to write the screenplay for the classic James Bond film, "You Only Live Twice."