Everything The Women And The Murderer Didn't Tell You About The True Story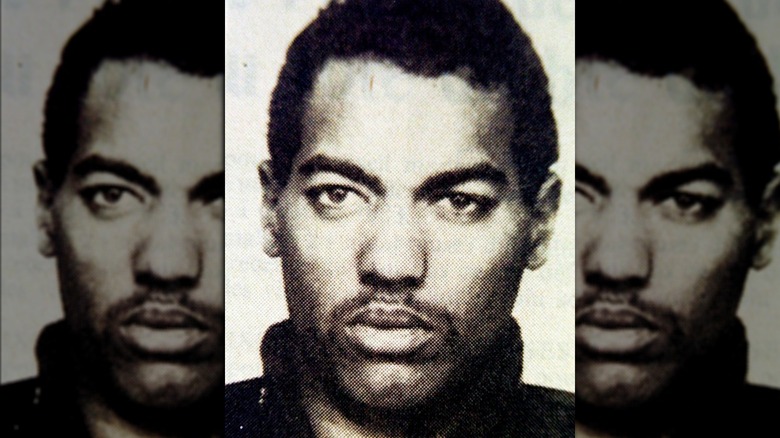 Netflix's new documentary "The Women and the Murderer" follows a French police chief and the mother of a murder victim as they track down notorious serial killer Guy Georges, otherwise known as the "Beast of Bastille." Georges spent the better part of the 1990s terrorizing Paris with a series of rapes and murders, eventually confessing to seven homicides, and is currently serving a life sentence.
What did directors Mona Achache and Patricia Tourancheau leave out, though? Let's take a look at the life and times of Guy Georges and see what we can learn.
Georges was born October 15, 1962, to a French mother and an American father, the latter of whom was a cook on a NATO base. Sadly, he was abandoned by his parents at a very young age and taken in by the state; at age 6, he was given to a foster family, who later adopted him (via Murderpedia).
He was in and out of prison most of his life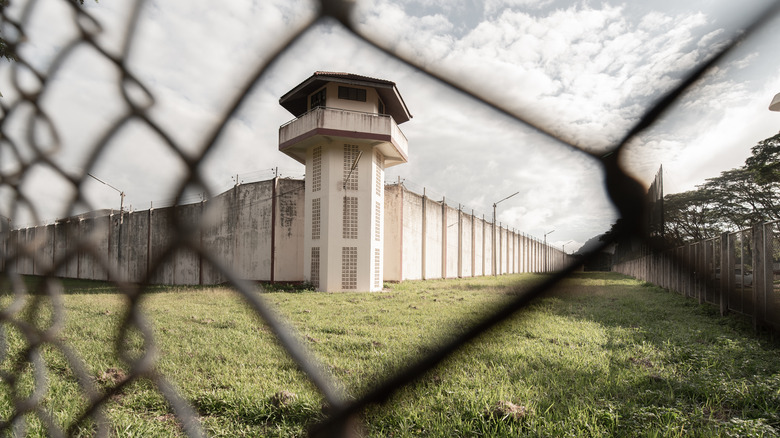 MemoryMan/Shutterstock
George's sad childhood apparently wreaked havoc on his psyche, leading him to commit his first assault at age 14, when he tried to strangle his disabled adoptive sister. Two years later, he attacked another sister, leading to his rejection by his adoptive family; he was placed in another foster family but was rejected by them as well after he assaulted yet another girl. On the street, Georges turned to alcohol and assault, attacking two women; both of whom escaped, and Georges was arrested and sentenced to a year in prison. After being released, he moved to Paris and ingratiated himself to the local drifters and radicals, while continuing the assaults.
By 1982, Georges had committed two rapes and attempted to murder both victims, leading to a second arrest and another 18 months in prison; after being released, he committed yet another rape and attempted yet another murder. This time around, he was sentenced to a decade, but eventually given day passes due to good behavior. That went about as well as you might imagine, and in January of 1991, he simply didn't return, instead, committing his first murder (but he eventually did come back, nonchalantly, a week later). In 1992, he was released from prison — and the murders began to multiply (via Murderpedia).
The police should have caught him sooner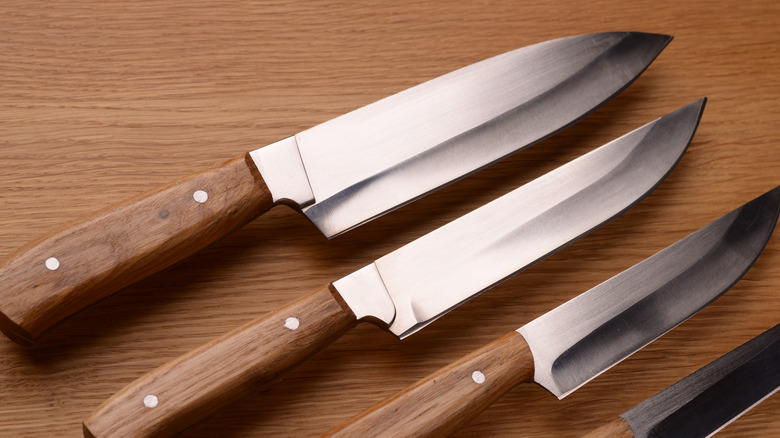 Gleb Chipenko/Shutterstock
Having finally figured out the whole murder (as opposed to attempted murder) thing, Georges went wild over the next half-decade, raping and murdering two young women in 1994, two more in 1995, and (after a short break) two more in 1997. Given the large number of similar murders (all were committed with butcher knives), it should have been clear that a serial killer was on the loose, but the Paris police — at least according to The Guardian — initially refused to believe it, insisting serial killers "were an Anglo-Saxon thing." As the murders piled up, though, cops soon had no choice, and launched one of the biggest manhunts in French criminal history, eventually arresting Georges in Montmartre in March of 1998. Confronted with irrefutable DNA evidence, Georges confessed.
At trial, however, he insisted on pleading innocent, claiming (without evidence) that the police had extracted his confession through torture. After eight days of testimony against him, however, Georges broke down yet again, re-confessing to the crimes and begging the victims' families for forgiveness.
Sentenced to life in prison, Georges (quoted in Murderpedia) remarked, "The sentence that you are going to impose on me is nothing, I will inflict a sentence upon myself ... You can rest assured, I will never leave prison. But I can tell you that I won't serve this sentence." We're not sure if that was supposed to come off as contrite or defiant, but you do you, Guy.