What Was Norm Macdonald's Net Worth When He Died?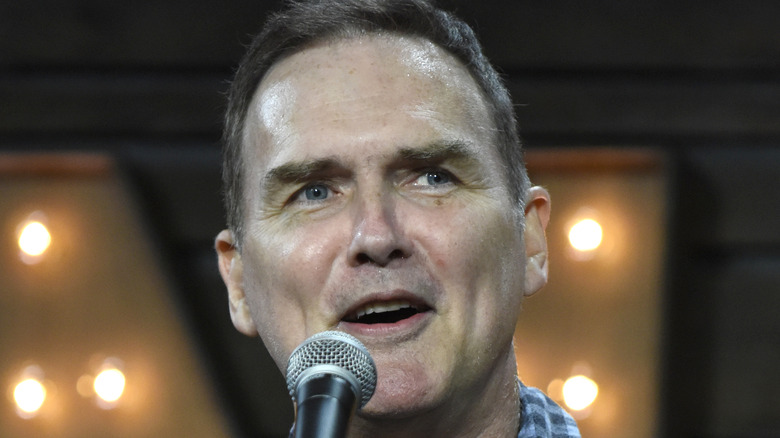 Tim Mosenfelder/Getty Images
Following the tragic and unexpected news of the death of comedian and performer Norm Macdonald, fans are looking back on his illustrious career — as well as his earnings from his four decades in show business. 
Macdonald's career was successful nearly from the beginning and he was a young star in the comedy world. However, his break into Hollywood came in 1992 after being hired as a writer for the hit show "Roseanne," per Variety. Shortly afterward, he was offered a starring role as part of the cast of "Saturday Night Live," which unsurprisingly changed his life forever. It is estimated that he earned around $260,000 annually during his later years on the fabled comedy program — which comes to around $463,000 today when calculating for inflation (per The Richest).
With his new public profile, Macdonald was also able to branch out into writing and acting as well leading to a number of hits in both television and film. For example, he voiced the character Lucky in 1998's "Dr. Dolittle." Though his salary was not publicized, the movie was a massive hit and made a mammoth $144 million at the box office. Macdonald also starred in the movie's sequel, which earned $113 million, according to Celebrity Mirror.
Macdonald didn't just make money from his comedy and voiceovers. Thanks to his cult following, he was highly sought after as a brand ambassador, and he earned sponsorships with several companies including telecommunications firm Bell Mobility and AT&T, per Celebrity Net Worth. However, his most well-known brand collaboration was arguably when he dressed up as Colonel Sanders in 2015 for a number of KFC commercials.
Macdonald's gambling addiction nearly cost him his fortune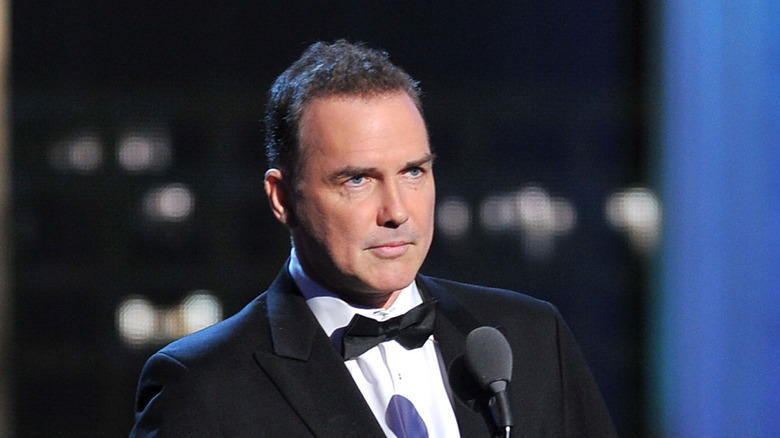 Theo Wargo/Getty Images
Though Macdonald's prolific career brought him fame and fortune, the comedian confessed that his sports gambling addiction nearly "ruined" him. In an interview with Larry King, Macdonald described his descent into his addiction.
"I was a casual gambler ... [then] I hit a craps table, I went on a gigantic run, six figures, and ever since then, you can't go back [to casual gambling]," he said. The habit ended up having a deep impact on his finances.
"I did go broke twice," Macdonald admitted in the same interview. He reportedly even lost $400,000 on one occasion, per Celebrity Mirror. At one point, Macdonald had only managed to save around $200,000 from his SNL earnings.
But with his talent, Macdonald was able to bounce back. By 2018, he had been contracted for a comedy series on Netflix ("Norm Macdonald Has a Show") that earned him around $75,000 per episode, according to IGN.
In total, Celebrity Net Worth estimates that the sum of his earnings from both his entertainment career and his brand endorsements comes to around $2.5 million.