This Is How Samuel Little Finally Confessed To His Murders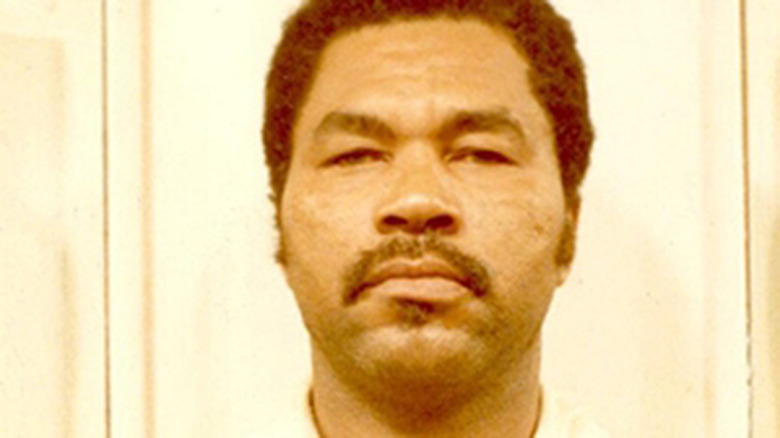 Handout/Getty Images
Often referred to as the most prolific serial killer in American history, Samuel Little — the man who reportedly confessed to the murders of 93 people — spent decades terrorizing women. He was finally caught in 2012 and sentenced to three consecutive life terms, per ABC News. Last year, he died in prison at the age of 80. The Federal Bureau of Investigation (FBI) has been dealing with the task of trying to connect Little's confessions to actual names and victims. So far, authorities have only been able to link him to 50 murders, all based on his confessions.
Little was born on June 7, 1940, in Reynolds, Georgia to a teenage mother (Biography). It's unclear if Little had a relationship with his father but later in life, he would also use his surname, often also going by Samuel McDowell. As a child, Little ended up relocating to Ohio to be raised by his grandmother. From a very young age, though, Little showed signs that he was very troubled. He had a fixation on images depicting strangling, regularly got in trouble at school, and was arrested multiple times as a teenager, per Oxygen.
At one point in his life Little was married and was in two long-term relationships (Associated Press) but he never had children. His decades-long nationwide crime spree is believed to have begun in 1970. His modus operandi was committing murders by strangulation and he often targeted women who were sex workers and those suffering from substance misuse issues. According to him, his last crime was in 2005. So how did the truth about his crimes finally come out?
Authorities catch up with Samuel Little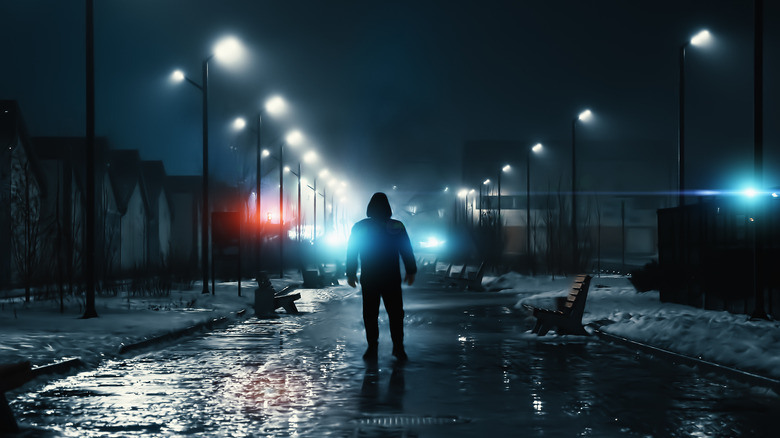 DedMityay/Shutterstock
In late 2012, Little was living in a homeless shelter in Kentucky and used a credit card at a gas station (WDRB). Because police had been searching for him on drug charges and he was known to frequent homeless shelters, they were able to track him to Louisville where they arrested Little on drug charges. While in custody, they learned he had a warrant in California stemming from previous drug charges and he was immediately extradited.
Because of his long criminal history — in addition to being a person of interest in several murder cases in Los Angeles — police ran his DNA (per USA Today) and investigators determined that Little's DNA linked him to three unsolved murders from the '80s, per Gulf Live, and he was charged, reported The Los Angeles Times. Little also had to answer for crimes in Texas and Ohio (via CNN). But the story does not end there. They didn't know it then but the man they had in custody would be responsible for more than just the three murders they were charging him with. Little's stunning capture would garner the interest of authorities in other states who had to check if the transient serial killer had a part in any unsolved murders in their regions. But in 2014, he was convicted for the three murders in California.
How a Ranger got Samuel Little to confess
It would be Texas Ranger James Holland who would eventually elicit more than seven dozen murder confessions from Little. Holland flew to California in 2018, where Little was imprisoned, knowing he would have to approach the interview differently from the typical investigation (via CBS). Rather than seek remorse or closure from Little, Holland instead gave him a sketchbook — both flattering Little and his passion for art while also cleverly pulling from Little's near-photogenic recall of his victims.
By the time Holland was done completing 700 hours of interviews with the serial killer, Little had confessed to 93 murders. In a year's time, they quickly learned that Little's memory was remarkable and that 50 cold cases from Florida to Ohio were finally solved.
But Holland wasn't the only person that Little spoke to about his deviant five-decade crime spree. Before him, an author and journalist named Jillian Lauren was the first person to have a sit-down with Little (via Daily Mail). She, too, made various visits to him in prison in hopes of learning more about his victims and what they looked like, which she did. Little drew his first illustrations of the women he killed and gave them to Lauren, as she attempted to put names to the faces. It was likely his interview with Lauren that would be the catalyst that led to him spilling it all to Holland — because afterward, Little gave him the jaw-dropping admission that he killed 93 women. A documentary highlighting Lauren's meeting with Little is titled "Confronting a Serial Killer," and premiered earlier this year on the Starz network.