How The Black Mafia Family Became The Drug Trafficking Kings Of Detroit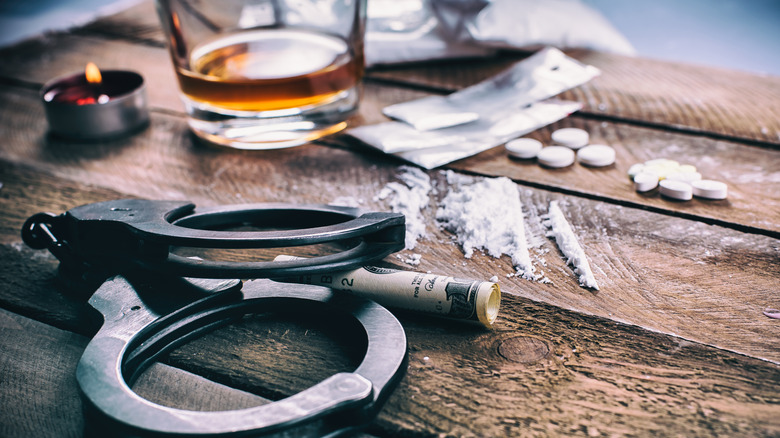 Monika Gruszewicz/Shutterstock
The Black Mafia Family (BMF) is one of the largest drug-trafficking rings to come out of Detroit, Michigan. It was created by two brothers named Demetrius and Terry Flenory, who also go by Big Meech and Southwest T, respectively. Together the brothers launched a nationwide drug trade that operated out of close to a dozen cities in several states. They mostly dealt cocaine, laundered money, and transported the cash and drugs in stretch limousines with hidden interiors (via DEA). Throughout their run, they took in over $270 million in profits, per The Detroit News. But like many lucrative drug organizations, time eventually caught up with the brothers and their associates in 2005, and the Black Mafia Family was taken down. Both brothers were given 30-year prison sentences in 2008, while several other members of the BMF were given lesser sentences, per the Justice Department.
Last year, as COVID-19 caused an international pandemic and even spread in prison facilities, many prisoners were released. One of them was Terry, who was released on house arrest in May 2020, per WXYZ Detroit. His brother Demetrius was not so lucky in his bid to get an early release due to COVID-19. He will remain in an Oregon prison facility to serve out his sentence, but he scored a victory last June when his sentence was reduced by three years (via The Detroit News). It seems like the end of the road for the men that were once drug kingpins in Detroit. But where did it all begin?
The Detroit-bred Black Mafia Family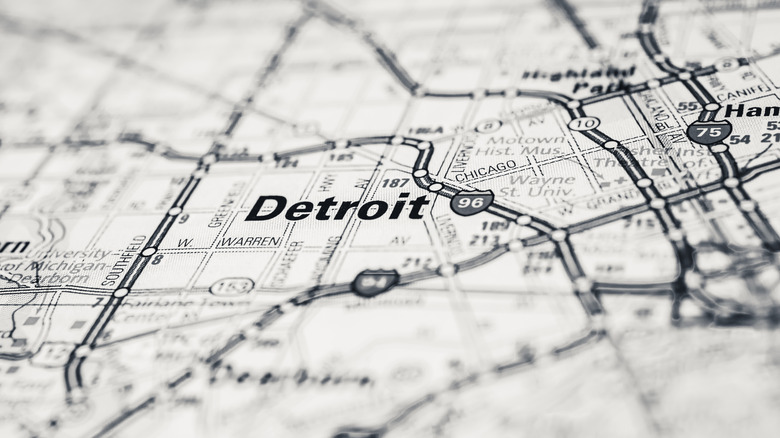 Alexander Lukatskiy/Shutterstock
Originating from southwest Detroit, Demetrius Flenory is the elder of the two brothers, born on June 21, 1968 (All Famous). His younger brother, Terry, was born on January 10, 1970. In the late '80s, the two were attracted to the fast money that came with dealing drugs. They started with selling crack cocaine for $50 and soon were quickly immersed in cocaine, operating out of their home, per Metro Times. By the 1990s the brothers had a growing drug business and expanded to several cities. The Flenorys were making millions.
According to the Drug Enforcement Agency (DEA), they smuggled drugs through 11 states, with a direct supply chain with traffickers in Mexico. At their Atlanta base alone they moved 2,500 kilos of cocaine every month. In addition, they laundered their drug money; Demetrius got into the music and publishing business and co-founded BMF entertainment in an attempt to go legit. Their widespread drug trade also operated out of Detroit; Columbus, Georgia; St. Louis, Louisville, and three cities in Florida — Miami, Fort Lauderdale and Orlando (via another DEA link).
With all that money, they were not shy about displaying their wealth. They owned property and vehicles in several states, and pricey jewelry. But a two-year investigation brought them down in late 2005. At one point Demetrius' estimated net worth was $100 million, per Celebrity Net Worth. He is expected to be released in 2028.
Renewed interest in the rise of the Black Mafia Family is all thanks to a new Starz series premiering September 26, titled "BMF" (trailer posted on YouTube).