This Is How John Candy Predicted His Death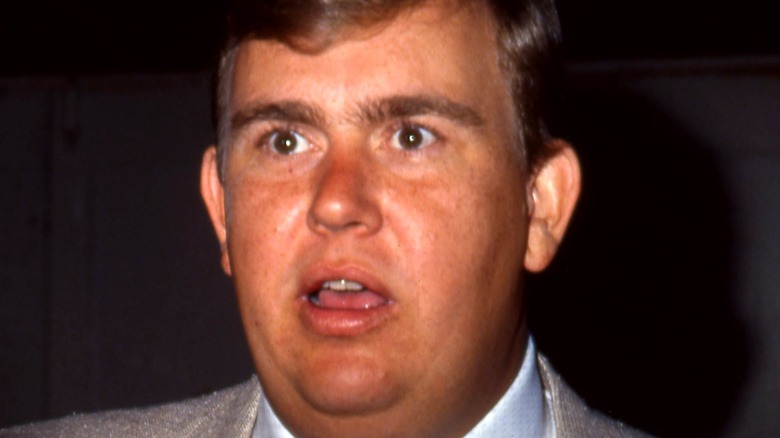 Donaldson Collection/Getty Images
Few actors were more likable than comedic great John Candy. The larger-than-life, 6-foot-3 Candy starred in some of the most beloved movies of the 1980s and 1990s and he worked with some of the biggest stars on the planet, including Tom Hanks, Steve Martin, Martin Short, Gilda Radner, Bill Murray, and Eugene Levy, to name just a few (via History). But the comedian's brilliant career was short-lived and came to a stunning end. Candy was working on the set of what would be his final film, the western spoof "Wagons East," when the unthinkable happened. At just 43, Candy was found dead on location in Durango, Mexico, on March 4, 1994. He died from a heart attack in his sleep, according to Biography.
The talented and well-liked Candy had struggled throughout his life to control his health, according to an interview with his children in The Hollywood Reporter. Candy was a heavy smoker, and even dabbled in drugs, but he tried to get his weight under control, following crash diets, joining gyms, and hiring trainers, his children said. Heart disease ran in Candy's family, too. His father had died of a heart attack when Candy was just 5 and, later, Candy's brother would also experience one. 
John Candy Was Afraid To Go To Mexico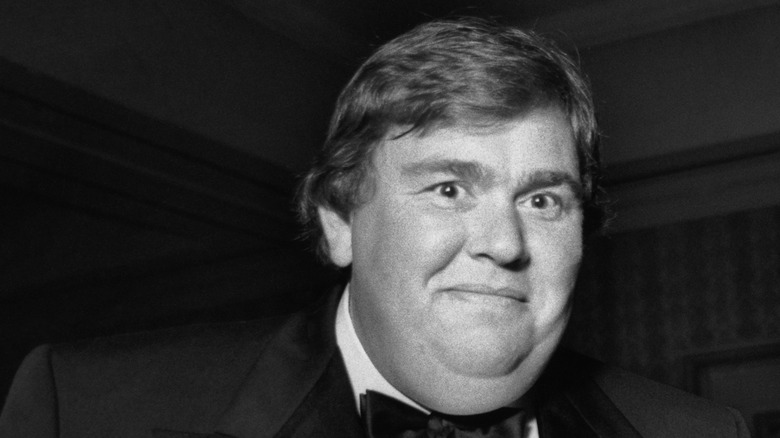 Joan Adlen Photography/Getty Images
"We are fortunate to have more [family history and fitness] information than he was able to," John Candy's son, Chris Candy, said in an interview with The Hollywood Reporter. "I don't think he was aware of the genetic heart disease that was in the family. You wish he had figured it out."
He may not have been aware of his genetic susceptibility to heart disease, but before heading off to Mexico to make his final film in 1993, Candy was aware of an unsettling feeling, possibly a premonition of sorts, that something wasn't quite right. He told his friend and colleague actress Catherine O'Hara before he left that he was afraid to go to Mexico because he thought something bad was going to happen there (via Reel Reviews). He had spent the majority of the year, all but three weeks, away from his wife and two children and reportedly vowed that "Wagon's East" would be his final film. As it turned out, it was. When John Candy died, the world lost a comedic treasure, a beloved actor who was just as kind, generous and well-liked off-screen as he was in his many classic movie roles.