The Truth About The Deadly Kaprun Railway Disaster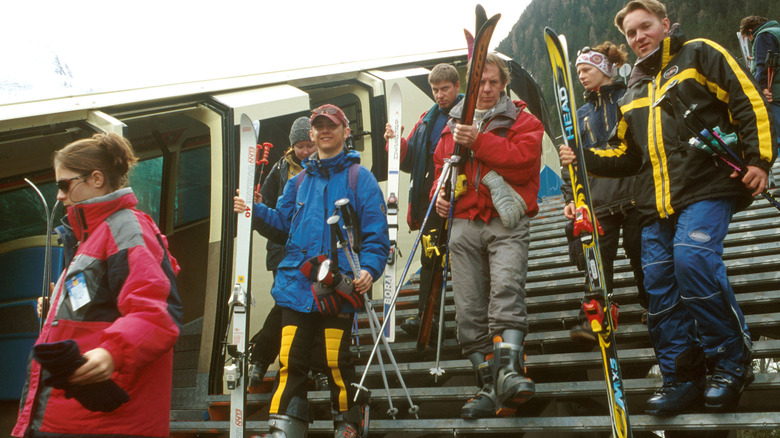 Piotr Malecki/Getty Images
On November 11, 2000, over 100 skiers were riding a cable car funicular train in Kaprun, Austria, excited for a day traversing the Alps. Unfortunately, most of them would never make it. The cable car caught fire in a mountain tunnel, making it difficult to access for rescuers and for those trapped inside to escape (via UPI). The fire raged for days as rescuers tried to save survivors, but in the end only 12 survived, with 155 dead in Austria's deadliest tragedy since World War II.
The majority of those in the train were Austrians and Germans, but Americans and Japanese also lost their lives in the flames. The train, called the Gletscherbahn 2, was carrying passengers up to the Kitzsteinhorn Glacier, according to Railsystem. An investigation found that the train was poorly equipped to deal with fires, making the mountain disaster all the more tragic, as many deaths could have been avoided with better systems and care from the designers.
Those who escaped had to run toward the fire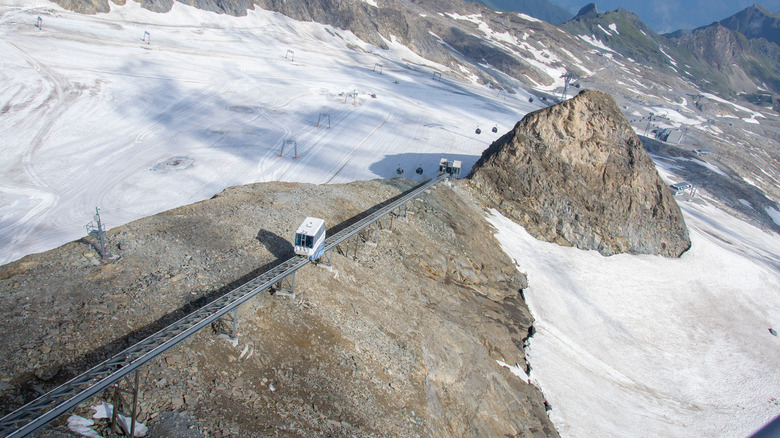 Stefan_Sutka/Shutterstock
Railsystem goes on to describe that the train, created in 1974 and upgraded in 1993, had no smoke alarms and no fire extinguishers within reach of passengers. The extinguishers were in a sealed attendant's cabin, and those inside had no way of contacting the attendant. As the train climbed the glacier in the early morning, the tragedy began when a heater caught fire in the rear conductor's cabin. This melted through the pipes that carried the hydraulic fluid, which was not only flammable but necessary for braking and other functions of the funicular. An automatic safety feature triggered, which brought the train to a halt, and the conductor realized a fire had broken out. However, the doors were controlled by the same hydraulic fluid, and a power wire had been melted, meaning he had no method of contacting the control center.
The passengers attempted to break the tough acrylic glass in an effort to escape. One group managed to break through, and an ex-firefighter among them advised that they should descend the mountain, past the fire, to avoid smoke. They were the only passengers to survive. The conductor managed to get the doors open, but those who had not already passed out traveled up the mountain toward the control center, where they lost consciousness. Others died in the control center as the smoke was funneled toward them. 
A new transport system was eventually built, and the train never reopened, only leaving behind a sealed tunnel and a grim legacy.