The Heart-Wrenching Death Of Melvin Van Peebles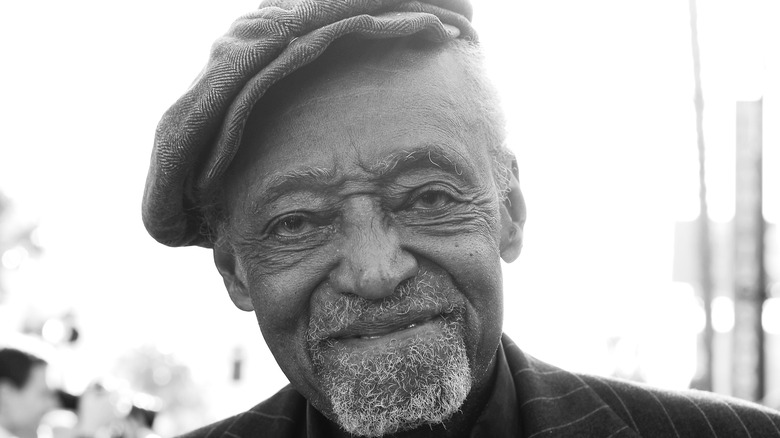 Charley Gallay/Getty Images
Director, actor, and author Melvin Van Peebles died on September 22, 2021 at the age of 89. His death was reported to the press by surviving family members. As of this writing, his cause of death has not been released.
Via Hollywood Reporter, Peebles broke into the film industry in 1970 with the Columbia Pictures satire film "Watermelon Man." The success of this film helped to catapult Van Peebles into a series of directing roles, including the hit "Sweet Sweetback's Baadasssss Song" in 1971. 
The New York Times wrote in 2010 that Van Peebles was "the first Black man in show business to beat the white man at his own game," and credited the budding filmmaker with jumpstarting the Blaxploitation film movement during the 1970s. Van Peebles was a true renaissance man, and had a storied career that spanned several decades and multiple mediums.
According to the Chicago Sun-Times, Peebles' death occurred several days prior to the New York Film Festival celebrating the 50th anniversary of "Sweet Setback." A box set of Van Peeble's influential films are being released by the Criterion Collection in early October. Titled "Melvin Van Peebles: Essential Films," the set will contain "Story of a Three Day Pass," "Watermelon Man," "Sweet Setback," and "Don't Play Us Cheap."
The Godfather of Black Cinema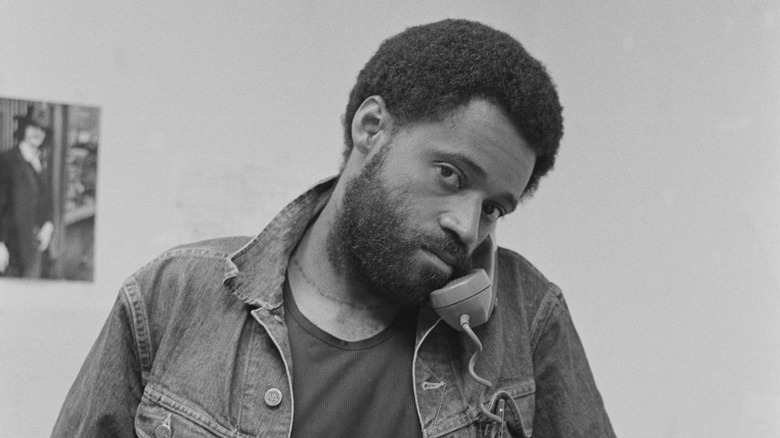 Michael Ochs Archives/Getty Images
"Sweet Sweetback" was the perfect opportunity for a breakthrough film for Van Peebles. After all, he not only directed it, but he also wrote, produced, scored, and starred in the movie (via Chicago Sun-Times). Following the box office success of this independent release, Peebles went on to tack up more than 15 credits to his name in the film world as a director, and more than 40 as an actor. 
Using his films as a vehicle for shining a bright light on social injustices, Van Peebles grew to be critical of Hollywood studios capitalizing on what would be known as "Blacksploitation." In a 2002 interview, Van Peebles stated, "What Hollywood did — they suppressed the political message, added caricature — and Blaxploitation was born."
But Van Peebles didn't limit himself to just the big screen. This film legend was also known for his great use of the pen.
Peebles was an accomplished author and composer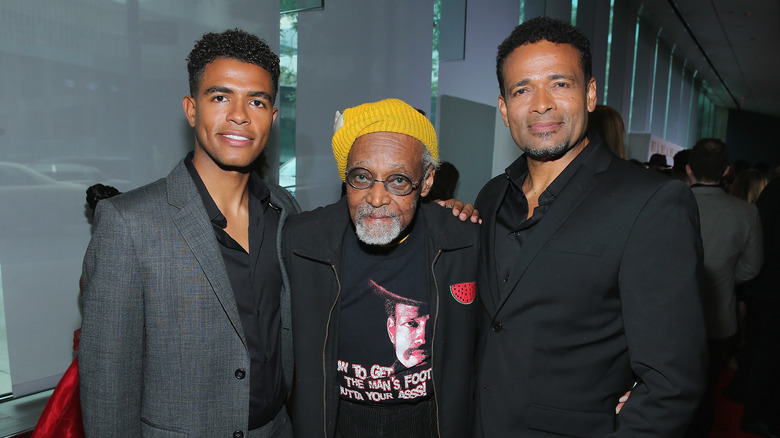 Jemal Countess/Getty Images
A budding playwright in the 1960s, Van Peebles penned "The Hostage" with the Dutch National Theater. After his film career was launched in the early 1970s, Van Peebles went on to write five more plays in the next ten years, including "Ain't Supposed to Die a Natural Death," which is being revived on Broadway in early 2022 (via Chicago Sun-Times).
As a musician, Van Peebles wrote the scores for numerous films. In addition to the four soundtrack albums he composed, he also released four studio albums between 1968 and 2014. 
"Dad knew that Black images matter," said son Mario Van Peebles. "If a picture is worth a thousand words, what was a movie worth? We want to be the success we see, thus we need to see ourselves being free. True liberation did not mean imitating the colonizer's mentality. It meant appreciating the power, beauty, and interconnectivity of all people."
A man of many talents, Van Peebles left a legacy that will be impossible to replace.