Michael K. Williams' Tragic Death Explained
Rodrigo Varela/Getty Images
Friends and fans of actor Michael K. Williams were shocked when he was found dead in his Williamsburg, Brooklyn apartment on September 6. The New York Times wrote that he was only 57. Williams was found in his apartment at around 2 p.m.
He was beloved by his community and fascinated audiences with his portrayal of incredibly human characters. Williams was best known for his role as Omar Little in the show "The Wire." As Omar, considered by some as one of the best characters on television, Williams played a someone who was both gay and homophobic.
Despite being called one of the finest working actors, Williams had never won an Emmy. He has been nominated five times for his roles in "Boardwalk Empire," "When We Rise," and "The Night Of." Williams had been nominated for another Emmy in 2021 for his work as Montrose Freeman in the show "Lovecraft Country." He did not win an award, but CNN noted the Emmys ended its In Memoriam segment with a quote from Williams, and several winners and presenters paid tribute to him. He was also in the Oscar-nominated movie "12 Years a Slave."
Days after his death, people were still asking why he had died. Finally, after an autopsy, authorities are ready to explain. Reuters reports that according to the New York City Office of the Medical Examiner, Williams died of an accidental overdose.
The struggle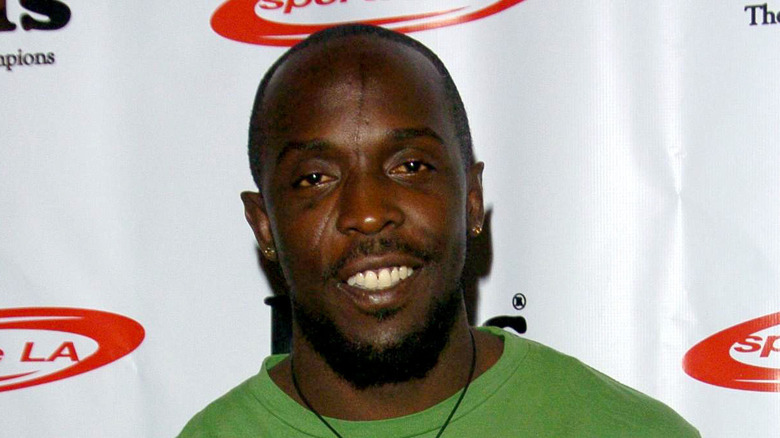 Everett Collection/Shutterstock
Addiction had been part of Williams' life, explained The New York Times. He openly talked about his struggle with drugs, including a time after "The Wire" when he had abused substances and showed up high at an event with the Obamas. He credited that event as one that shocked him into trying to keep clean, especially after Michelle Obama told him Omar was one of her favorite characters on TV.
According to Reuters, Williams had overdosed on a mix of fentanyl, p-fluorofentanyl, heroin, and cocaine. Williams said in interviews he constantly had to work on his sobriety and talked about how it was an everyday struggle.
Perhaps one of the ways he channeled his passions was in activism. He worked with several groups for criminal justice reform in both the United States and the Bahamas. His mother had moved to the United States from the Bahamas. Williams was also a celebrity spokesperson for the ACLU to end mass incarceration. He also worked to further discussions on systemic racism and even starred in Netflix's 2019 limited series "When They See Us," about the Central Park Five.
With the Medical Examiner's Office report, there is now more clarity about his final days.