The True Story Of Gwen Shamblin Lara And The Weigh Down
Released on September 30, 2021, HBO Max's "The Way Down: God, Greed and the Cult of Gwen Shamblin" follows in the footsteps of a number of prominent documentary series that expose the inner workings of some of the world's most baffling and secretive cults. But "The Way Down" differs from the rest in that its subject is something of a mainstream figure, albeit a divisive one.
Gwen Shamblin Lara was well-known to American audiences for her countless television appearances, which included segments (posted on YouTube) on "The Today Show," "The View," "Larry King Live" and even a one-hour special on the "Tyra Banks Show" in 2007. To audiences of millions, Shamblin pushed the benefits of her "Weigh Down Workshop," a Christianity-based weight-loss program that at one time gave classes to thousands of devotees across America and Europe.
Shamblin died in May 2021, alongside her husband (the actor Joe Lara), her son-in-law, and four other church leaders, after her private plane crash after takeoff in Smyrna, Tennessee. But who was Gwen Shamblin, and why does she remain a controversial figure, even after her untimely death?
Is Gwen Shamblin's Remnant Fellowship a cult?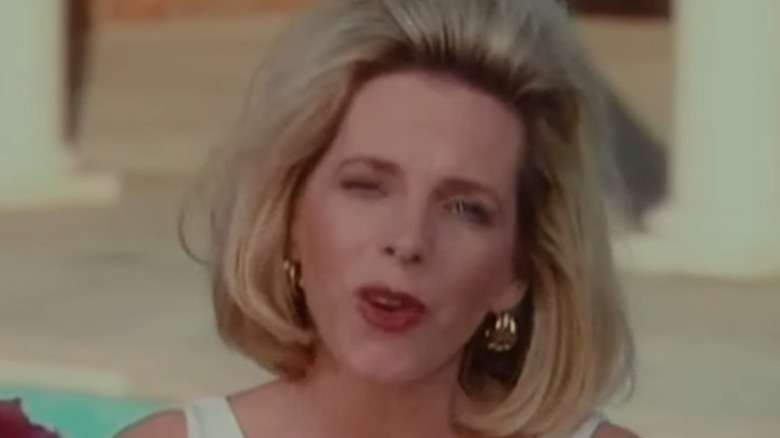 YouTube/HBO Max
Shamblin's television appearances typically featured testimonials from her devotees, who claimed that they had achieved weight loss success by replacing their love of food with a love of God. "Needs were being met. People were losing weight permanently and you couldn't keep it quiet," Shamblin claimed, but according to News Channel 9 (via Cult Education), the program was not about meeting needs at all, but rather fed on the guilt of those who came to it by equating impulsive eating with the sin of lust, and sought to convince its millions of adherents that their snacking habits were a form of sexual deviancy.
Members of the Church of Christ, the Christian sect from which the Remnant Fellowship was derived, have strongly opposed Shamblin's claims that they deny the doctrine of the Trinity, per the Christian Courier. Shamblin's own mangling of Christian teaching led to her weight loss program being pulled from thousands of participating churches, and to her forming the "Remnant Fellowship," her own church which critics labeled a cult and money-making scheme, per News Channel 9.
In 2004, the Fellowship was thrust into the spotlight when it was revealed that two of its followers had beaten to death an 8-year-old boy who they were trying to discipline in line with the sect's teachings, having previously "seen results" after locking him in his room for four days with a Bible (per Cult Education), which Shamblin had reportedly described as "a miracle." They were sentenced to life in prison for murder.