Dog's Involvement In Brian Laundrie's Manhunt Explained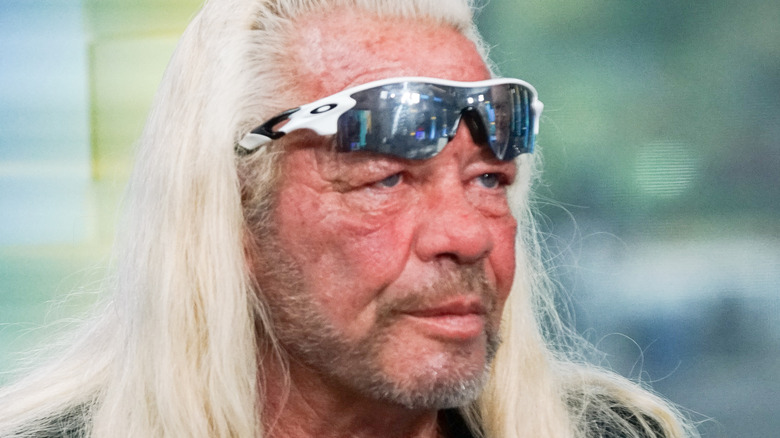 Bennett Raglin/Getty Images
The trip unsurprisingly came off as idyllic through the lens of social media. Gabrielle Petito and her fiancé Brian Laundrie were off on a classic 4-month road trip through the American west. "Along for the ride ... traveling the world in our tiny van ... art, yoga, &veggies," reads Gabby's Instagram page. But this road trip is shaping up to be anything but a dream vacation.
The New York Times reports that when Laundrie returned to their home state of Florida, Gabby was not with him. On September 19, 2021, human remains believed to be Gabby's were found in Wyoming's Grand Teton National Park. Obviously a person of interest in the case, Laundrie is now on the lam, and most likely keeping a constant look over his shoulder. Not only is the FBI on his tail, he now has to worry about Dog the Bounty Hunter tracking him down. According to People, the man with the most magnificent mullet in reality TV announced that he is joining the search for the missing fiancé.
The people want Dog to solve the case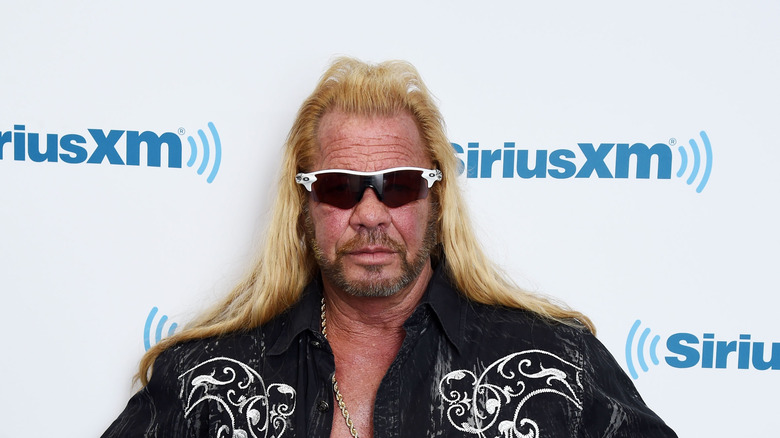 Ilya S. Savenok/Getty Images
Sarasota County, Florida's local NBC News affiliate WFLA reported that Dog the Bounty Hunter, aka Duane Chapman, visited the Laundrie home and asked about Brian's whereabouts. Apparently, in Dog's world, there is such a thing as a stupid question, because when asked what he was doing at the house, he told the reporter, "Come on, you know."
Yes, we definitely do know. And if Brian Laundrie has ever watched CMT's compilation of Dog's best takedowns, he's most likely sweating bullets. Dog told Fox News that he plans to bring Brian in alive, but that doesn't mean it won't hurt.
If you're thinking that Dog took on the high-profile case as a means to get his golden mane back in the spotlight, you're probably right, but that's not how he'd put it. He said the people have chosen him as the man to get the job done. "We had a lot of requests that I get in on this," he said. "This is what I do for a living, for 45 years." For now, the nation watches while Dog does what he does best.